By Jacob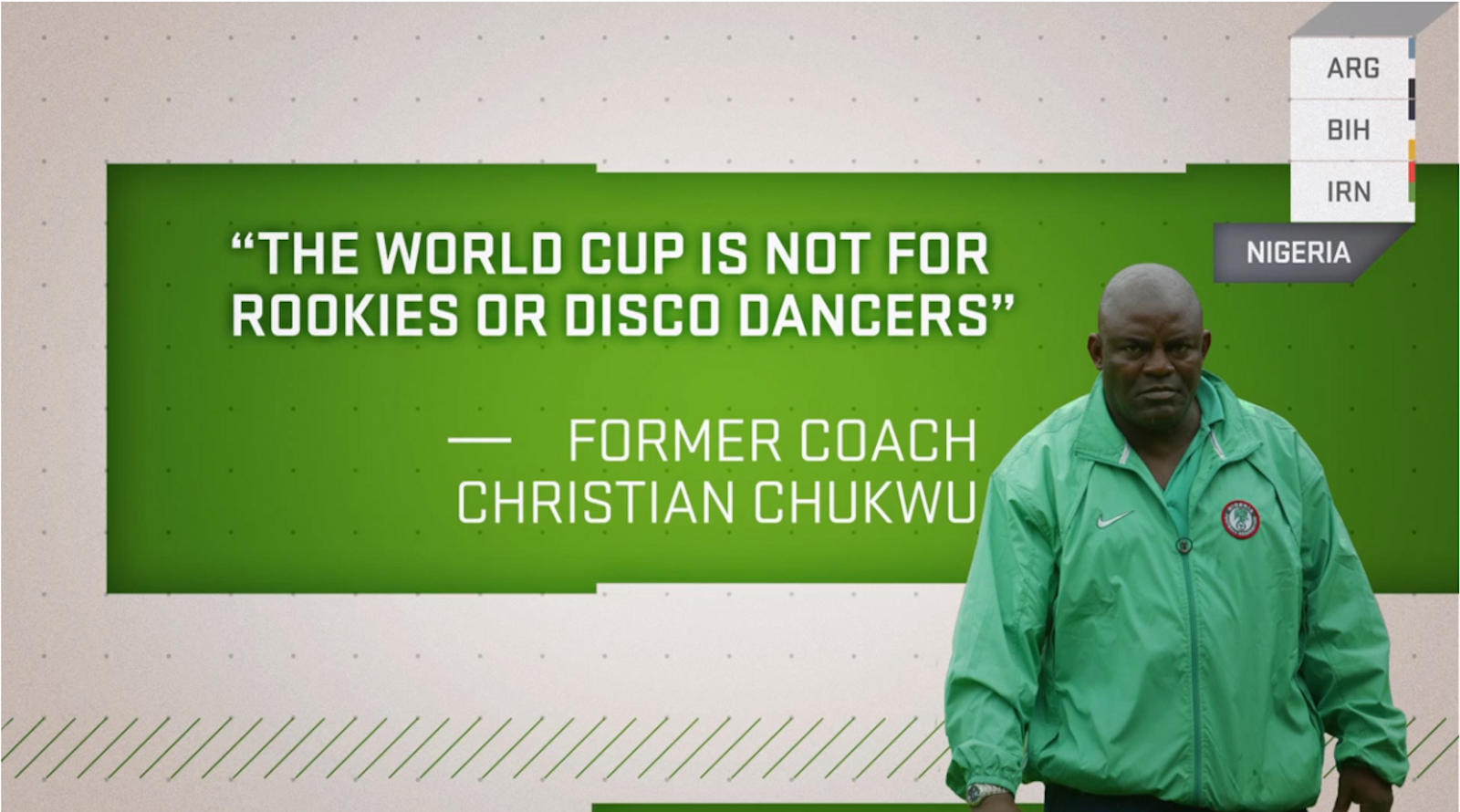 [T]there are 32 teams in the World Cup. That's a lot! And let's face it — you don't have time to create your own scouting dossier before June. (Unless you do, in which case, call us!) Anyway, we're here to help. Just take in the team-by-team crash courses we're releasing in partnership with KICKTV. They clock in at under two minutes each yet manage to pack in a lot of information — the kind you actually need. Because while it doesn't matter which center back pairing Carlos Queiroz chooses for Iran, you really should know which bodily fluid was used to write the original lyrics to Algeria's national anthem.
And yes, we'll tell you who and what to watch for, too.
Iran
Australia
Algeria
Costa Rica
Honduras
Nigeria
Croatia
See more installments of our World Cup Crash Course collaboration with KickTV here.