https://www.gettyimages.com/detail/photo/473610490
A week after giving Premier League champions Chelsea a guard of honor at Stamford Bridge, Steven Gerrard got one of his own before his final match at Anfield (unless he goes back in January after moving to the LA Galaxy this summer, which he's already discussing with Liverpool chairman Tom Werner).
Wearing special boots for the occasion, Gerrard walked out of the tunnel with his three daughters, first touching the "This is Anfield" sign.
https://www.gettyimages.com/detail/photo/473610484
He was then greeted by an ovation that would make your skin tingle as the entirety of the stadium was turned into a giant tribute to him.
https://www.gettyimages.com/detail/photo/473610454
Here's video of it all:
https://www.youtube.com/embed/NGJdafN0V7U
Meanwhile, Mario Balotelli Instagrammed (and deleted) a handwritten letter to Gerrard, paying tribute to his teammate of just one season.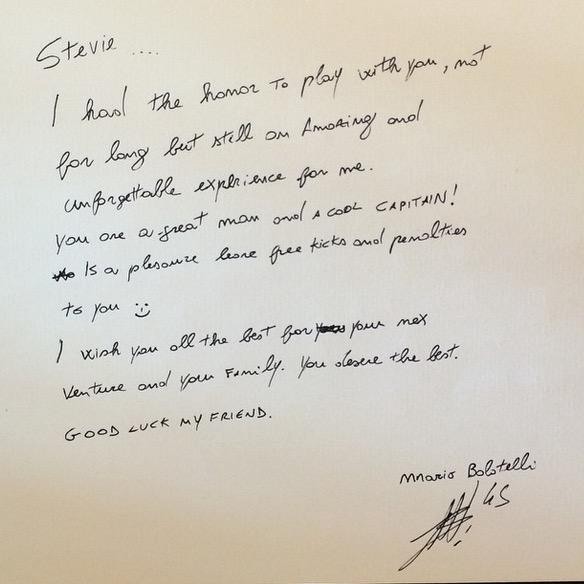 It reads: "Stevie… I had the honor to play with you, not for long but still an amazing and unforgettable experience for me. You are a great man and a cool captain! Is a pleasure leave free kicks and penalties to you 🙂 I wish you all the best for your next venture an your family. You deserve the best. Good luck my friend."
And then someone had a plane fly the words "In Rodgers we trust" over the stadium because if this day was about anyone, it was definitely about Brendan Rodgers.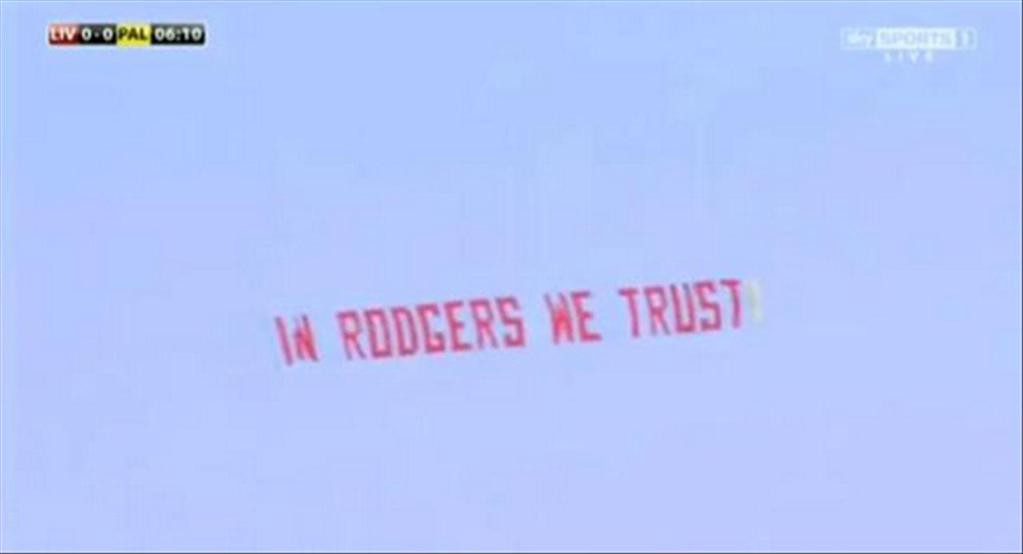 Liverpool went on to lose 3–1 just to make sure Gerrard doesn't have any regrets about leaving now.
After the final whistle, Gerrard said a few words to the Anfield faithful.