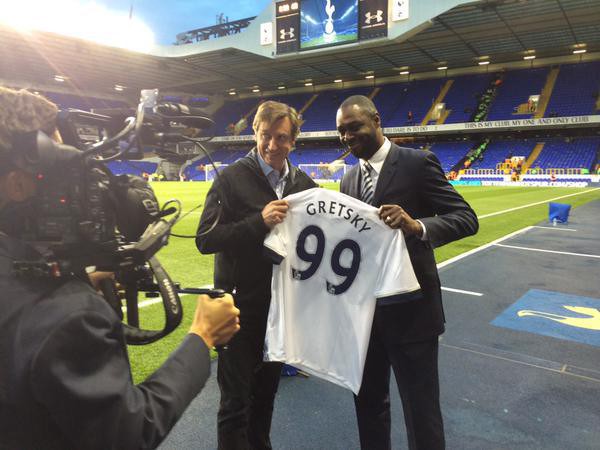 Ice hockey legend Wayne Gretzky was at White Hart Lane for Spurs' Capital One Cup match against Arsenal, so the club rolled out the red carpet for him. Ledley King even presented him with a personalized №99 Spurs shirt with his name on it in front of the cameras. The only problem was that the shirt spelled Gretzky's name with an "s" instead of a "z."
Remarkably, the club didn't realize this until after they shared pictures of it on their social media channels. I guess the soft spoken Gretzky was too polite to point out the error.
The tweet carrying the above photo was promptly deleted though, and an apology was made.
But Gretzky was cool about it.