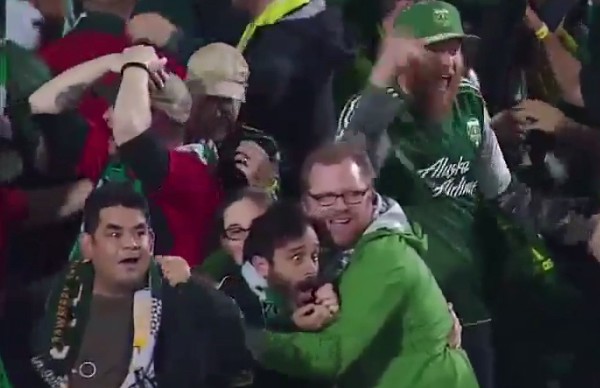 The Portland Timbers and Sporting Kansas City concluded their playoff game with an MLS record 22-shot penalty shootout that ended with Portland's keeper scoring and Kansas City's keeper missing. But that was just the finale.
Before that, each side had four misses, but none were more incredible than Saad Abdul-Salaam's, which hit both posts and stayed out.
This elicited the reaction pictured above from two Portland fans who were so happy that they looked like they just witnessed a murder.
If you want to see a shootout that has it all, here's the whole thing…