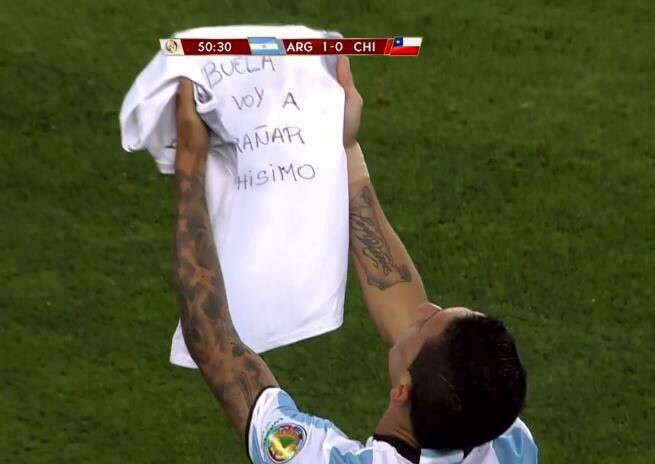 Angel Di Maria scored Argentina's first goal in a 2–1 win over reigning Copa America champions Chile, getting a bit of payback for last year's final. To celebrate his goal, Di Maria held up a T-shirt that read "Grandma, I will miss you a lot."
The PSG winger's grandmother, with whom he was extremely close, died the night before Argentina's opening match of the tournament. And Angel certainly did her proud.
https://www.instagram.com/p/BGUxnVICDw1/
After the match, Di Maria couldn't hold his emotions in any longer and wept while describing just how much she meant to him. It was a welcome bit of humanity in a tournament that's felt rather soulless thus far.
https://www.youtube.com/embed/tOB1QnkU7qo
Messi did not play, as he is still recovering from a back injury and proved surplus to requirements thanks to Di Maria's fine performance in a difficult time.