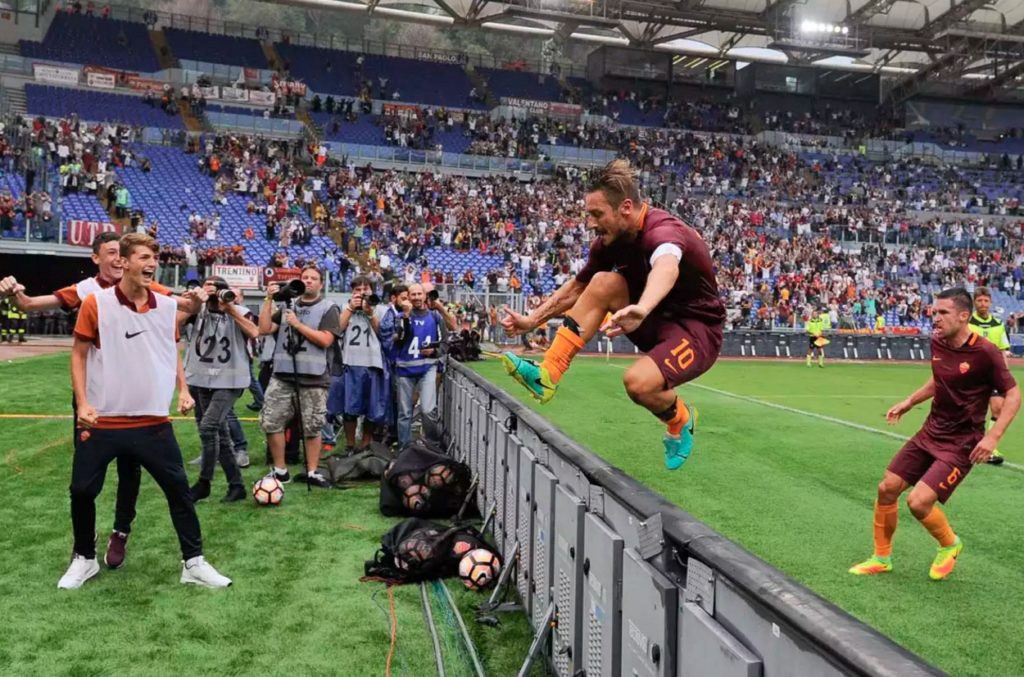 A little more than two weeks away from his 40th birthday, Francesco Totti hasn't been given many chances to make an impact for Roma, but after coming off the bench at halftime against Sampdoria, he led his side to a comeback victory capped off by his stoppage time penalty (see the goal here). It was a moment that had fans weeping with joy, showing just how much they love this man.
It was also a moment that made Totti feel something unfamiliar: fear.
"It was the first time I've been afraid of missing," he told Roma's official website. "Because crowning the match with a goal and an assist was the perfect ending. But I couldn't miss in front of the Curva, in front of my people."
The world's best scientists better be working around the clock on a way to ensure that Totti plays forever.