https://www.gettyimages.com/detail/photo/607518840
Heading to Vicarage Road with two consecutive losses, Man United were desperate for a win. Instead, they lost 3–1 — their first loss to Watford in 30 years.
https://twitter.com/WatfordFC/status/777492087147261953
How could this happen to a Man United team so loaded with talent? Like this: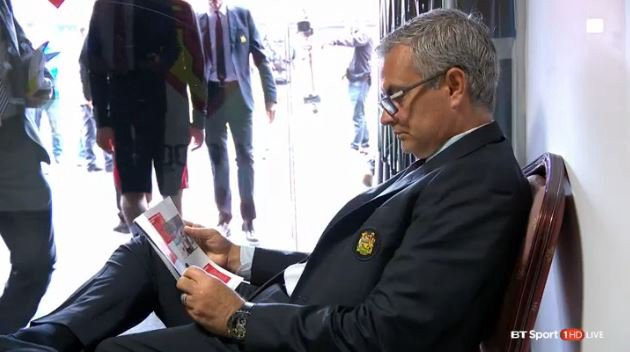 Step 1: Have a manager who seems to be losing on purpose
You thought I was joking when I wrote this, huh? Well, so did I. But apparently I wasn't.
Step 2: Continue to let the bloated carcass of Wayne Rooney float aimlessly around the pitch
https://www.gettyimages.com/detail/photo/607517376
"What the hell is wrong with this guy?" — Zlatan, probably
Not only is the Man United captain not helping his side, he's actively hurting them by taking up space on the pitch that could be occupied by a productive footballer.
Step 3: Face the unstoppable force that is Etienne Capoue(?!)
https://www.gettyimages.com/detail/photo/607514776
Etienne Capoue, who did not score a single goal for Watford in 36 appearances across all competitions last season, now has four goals in five Premier League matches this season. He has become everything Paul Pogba wishes he could be.
Step 4: What?
https://www.youtube.com/embed/G1T5kTNTezA
"Our individual and collective performance is where we have to improve," Mourinho said after the match, narrowing his team's weaknesses down to absolutely everything. But, other than that, Man United are obviously completely on point right now.