Fans of two different clubs band together in hatred of their owners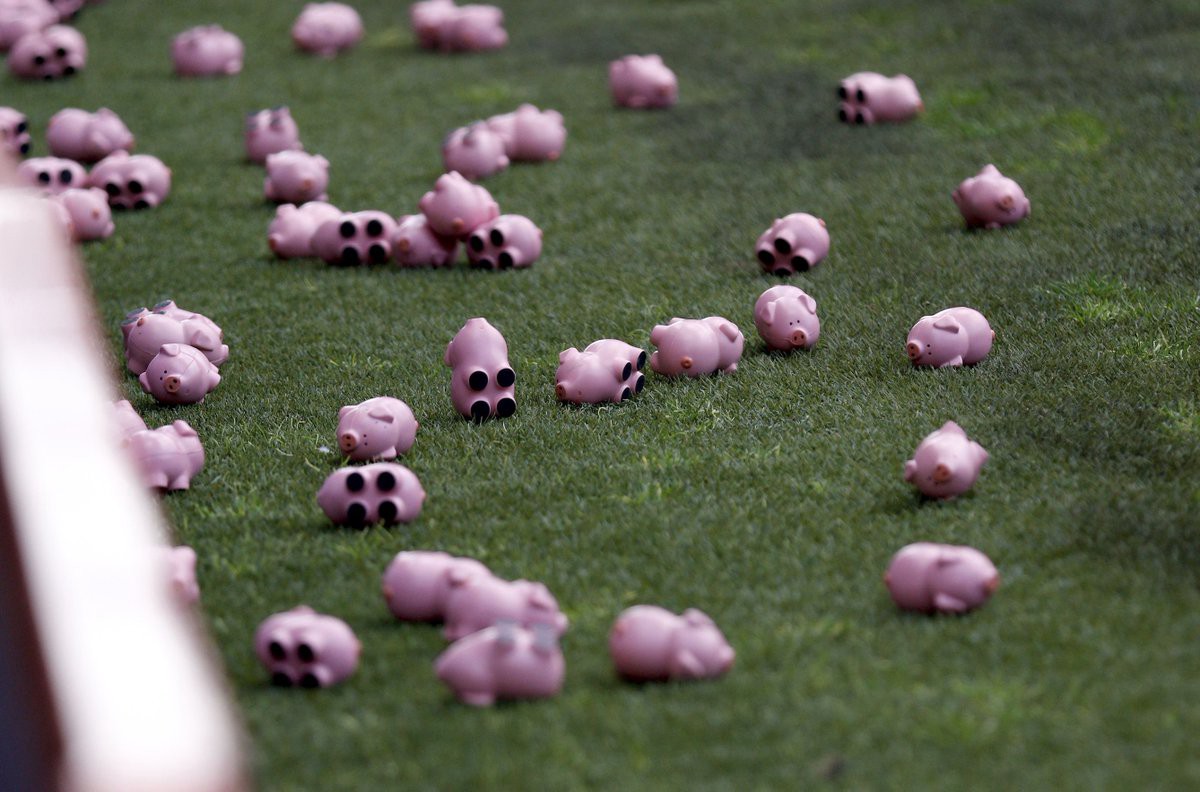 Immediately after the whistle blew to open Charlton Athletic's League One match against Coventry City, thousands of toy pigs were hurled onto the pitch from the stands. This prompted one of the strangest tweets of the day.
The pigs were part of a unique joint protest against both clubs' owners (more on why Coventry fans are angry here and why Charlton fans are angry here) organized by the two sets of fans. From the Telegraph:
"We saw this fixture as the opportunity to try something different," says Jan Mokrzycki, of the Coventry group Fight The Jimmy Hill Way Alliance.
"People shouting they don't like the owner has been heard a million times. But we felt if we do this together it will be something that will get us a much wider recognition for what we're trying to do."
And that's a pretty safe assumption since pigs on the pitch are hard to ignore.
The day's festivities of dissatisfaction began with a joint march from the train station to the stadium. It's unclear whether they have plans to all have dinner together after the match, though.
Isn't it nice when opposing fans can come together and agree upon how awful the people who run their clubs are?