His first goal in Australia's domestic league was worth the wait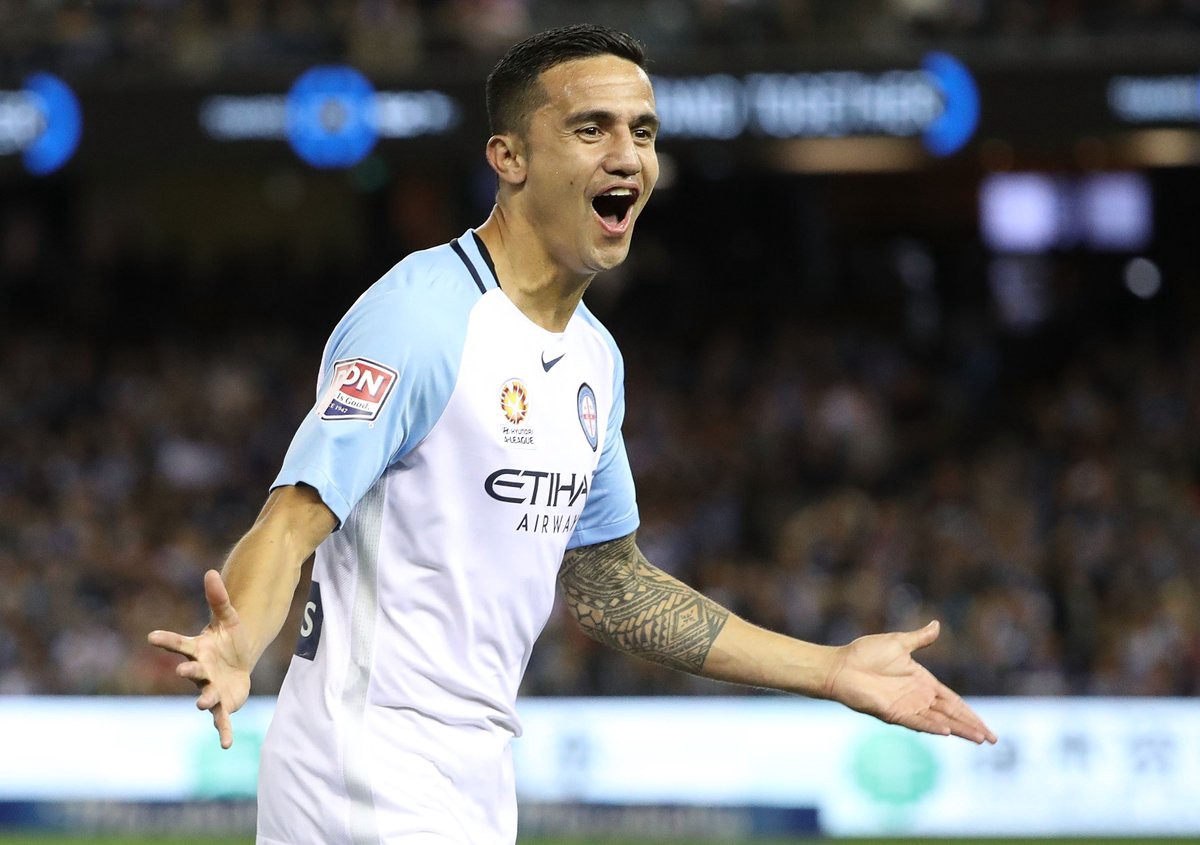 Socceroos all-time leading scorer Tim Cahill has had Australia wondering when he would join the country's decade old domestic league for some time now, but a stop in the U.S. and two in China delayed his inevitable arrival. Now 36 years old, some might have questioned just how much he could contribute to Melbourne City (the Aussie relation to Man City and NYCFC). However, he quickly dispelled these concerns in the 27th minute of his A-League debut.
Not only did he fire in a laser beam from distance, but he finished it off with a classic "rocking the baby" celebration. Impressive.
Cahill's goal helped his side to a 4–1 win in the Melbourne derby. Later, he reveled in his dream debut by getting a rub down from a guy who looks more like a night club bouncer than a masseuse.
If he keeps this up, he might earn himself a Frank Lampard style loan to Man City.