Mark your calendars!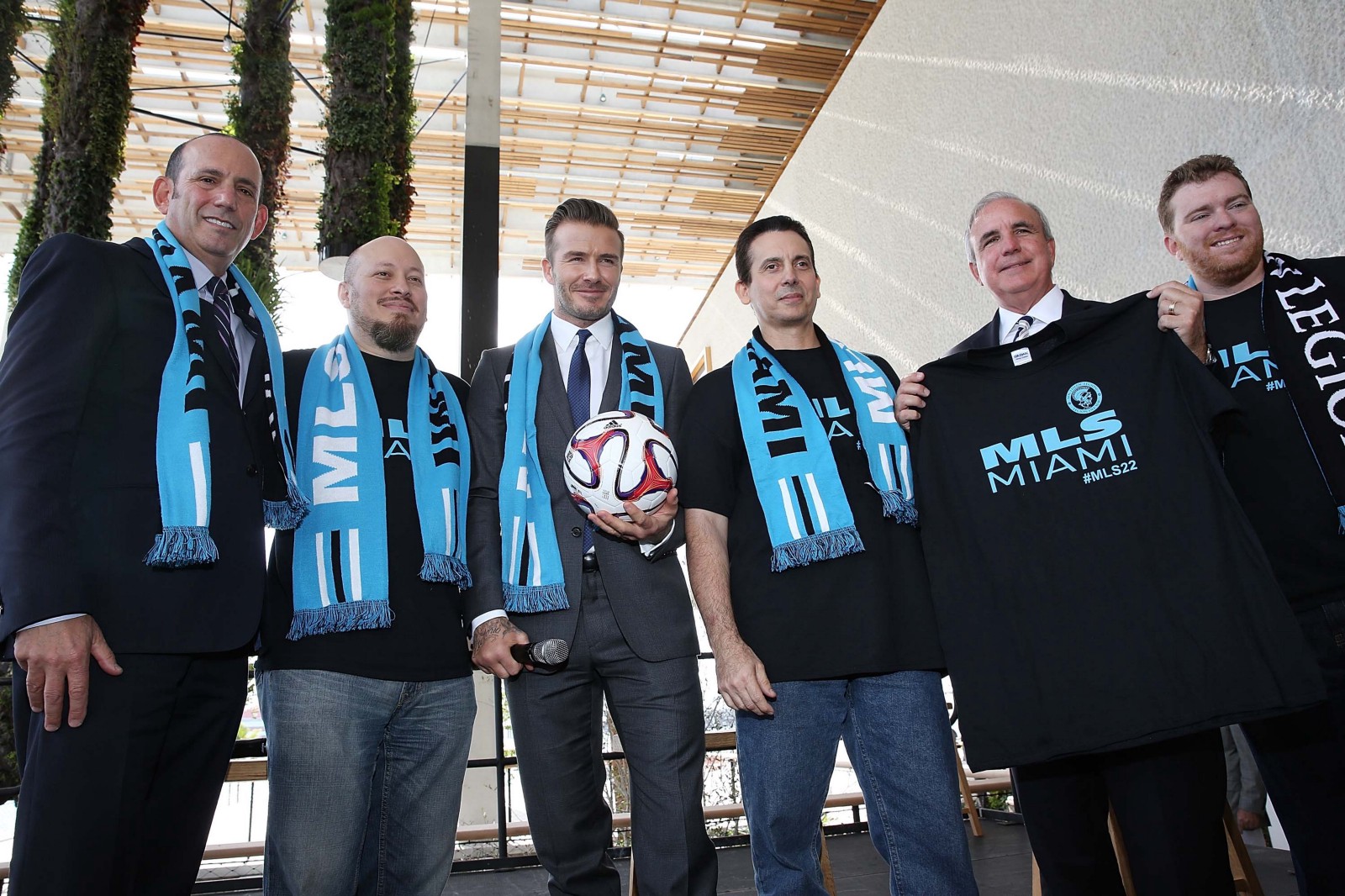 David Beckham insists that he is certain his Miami MLS franchise will begin play on or before the year 2098.
It has now been more than 1,000 days of toiling in uncertainty for Beckham's Miami project, which was first announced in February 2014. Since then, two other clubs have joined MLS and three others are set to follow over the next two years, with several more viable options actively pursuing inclusion.
"MLS team in Miami?" Beckham asked when questioned about the project while promoting one of his thousands of other commercial interests. "Oh right! Yes, it's definitely still happening no later than 2098. That's for sure. We're hoping that when climate change submerges Miami underwater over the next 80 years, we'll be able to find the perfect subaquatic stadium site and by then mankind should have the technology that will allow us to contact alien lifeforms in other galaxies about investing in our project. It's exciting stuff."
http://reprints.longform.org/howler-miami-marcelo-claure
A proposed stadium site in Miami that was first announced in December 2015 is still far from completion and additional investors for the imaginary club are still needed by Beckham and his partners, Simon Fuller and Marcelo Claure.
Despite these endless delays and the continued uncertainty, Beckham remains upbeat about Beckham Miami United's ability to sign superstar players.
"I've spoken to Cristiano Ronaldo and he's assured me that if he has a great-great grandson one day, the boy will consider playing for us. So we're happy about that," Beckham said with a confident grin. "Also, Zlatan Ibrahimovic will probably still be playing at 116 years old, and he's open to joining as well. And if MLS can survive the Great Robot Wars of the 2050s, our club will surely become one of the best in the world just before the universe collapses upon itself in 2182. I can't wait."