A little penalty box banter in the MLS playoffs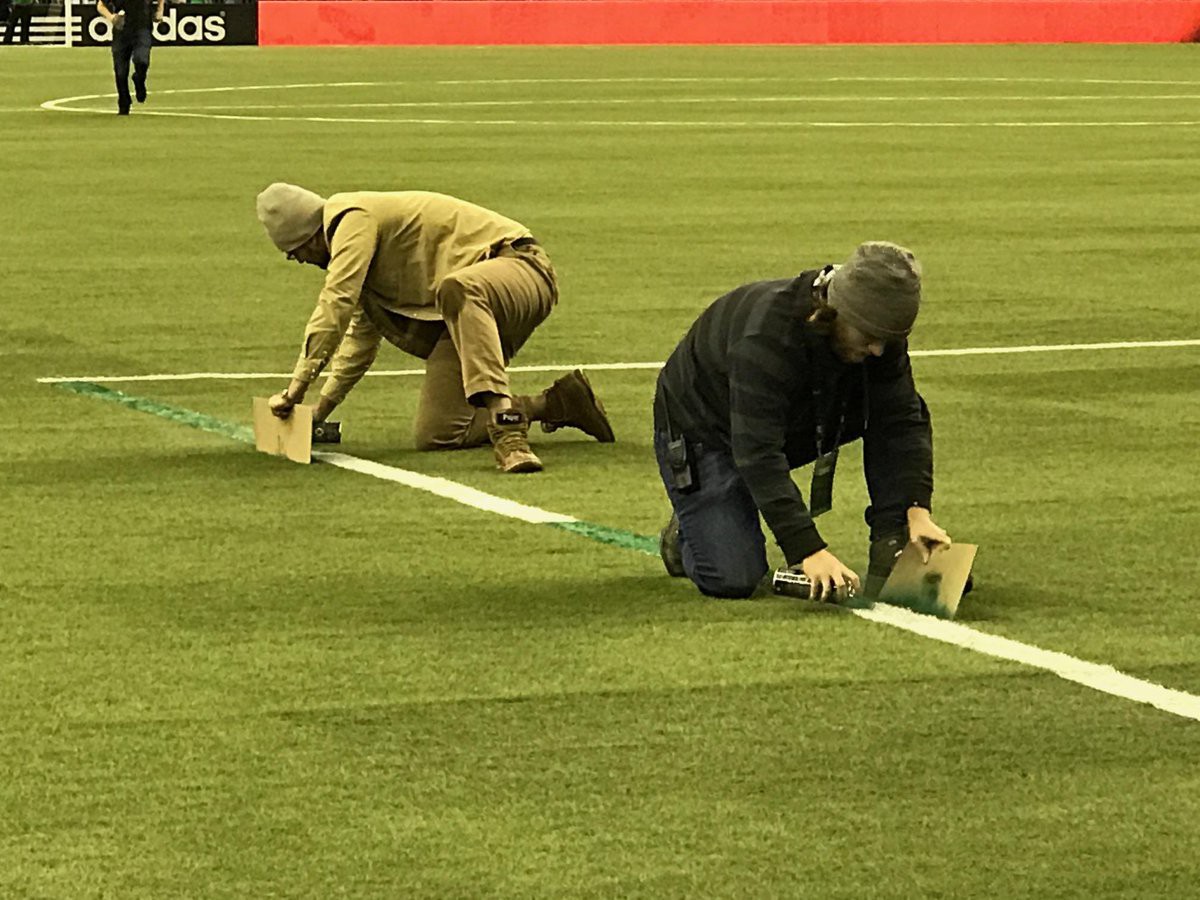 With a club record 61,004 packed into Olympic Stadium to see the Montreal Impact host Toronto FC in the maple leaf derby/MLS Cup semifinals, the match had to be delayed. Because the dumdums who drew the lines on the pitch made the penalty box too narrow. Seriously. This is a thing that happened at a professional match attended by more than 60,000 people.
Once that got sorted, Montreal went on to win the first leg of the tie 3–2, but Seattle, host of the other semifinal against Colorado, weren't about to let that one slide.
And to put Montreal's win into a loss sandwich, Didier Drogba announced that he's leaving the Impact at the end of the season immediately after the match.
This shouldn't come as a surprise given that he tried to slip out of his contract to return to Chelsea back in January and then refused to play last month. That said, Montreal have gotten better results without Drogba than with him, so maybe this is his attempt to ensure they go on to win the MLS Cup. Never question Didier Drogba. The man ended a civil war. He can do what he wants.