This day in football history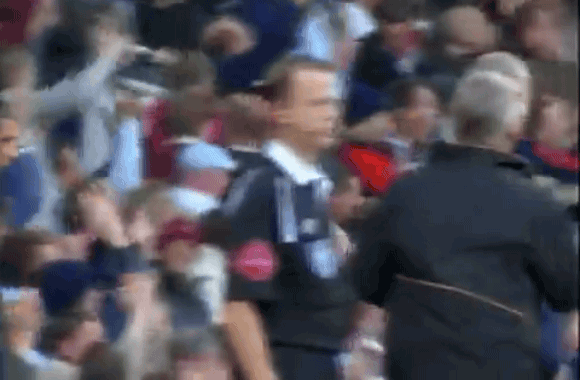 On 6 November 2006, Arsenal manager Arsène Wenger lost his customary composure and got into a touchline scuffle with West Ham boss Alan Pardew after the Hammers scored a late winner.
Played before a crowd of 34,969 at Upton Park, the match displayed signs of tension long before the two managers got into it. It started as a physical battle on the pitch, but quickly escalated. As Arsenal forward Robin van Persie prepared to make a first-half throw, he was hit in the head by a coin thrown from a section of the home supporters.
Both sides exchanged scoring opportunities, with both keepers doing well to deny the opposition. In the 62nd minute, Pardew replaced striker Bobby Zamora with Marlon Harewood. He rewarded the manager's decision with an 89th-minute match-winner, turning in a cross from close range to beat Arsenal keeper Jens Lehmann.
Pardew exuberantly celebrated the goal with his management team, drawing the ire of Wenger, who appeared to shove him. There was no customary post-match handshake. The West Ham boss later apologized, saying "Emotions were high but there was nothing dangerous or horrible. That is what happens with last-minute goals."