He's coming for the Puskas Award next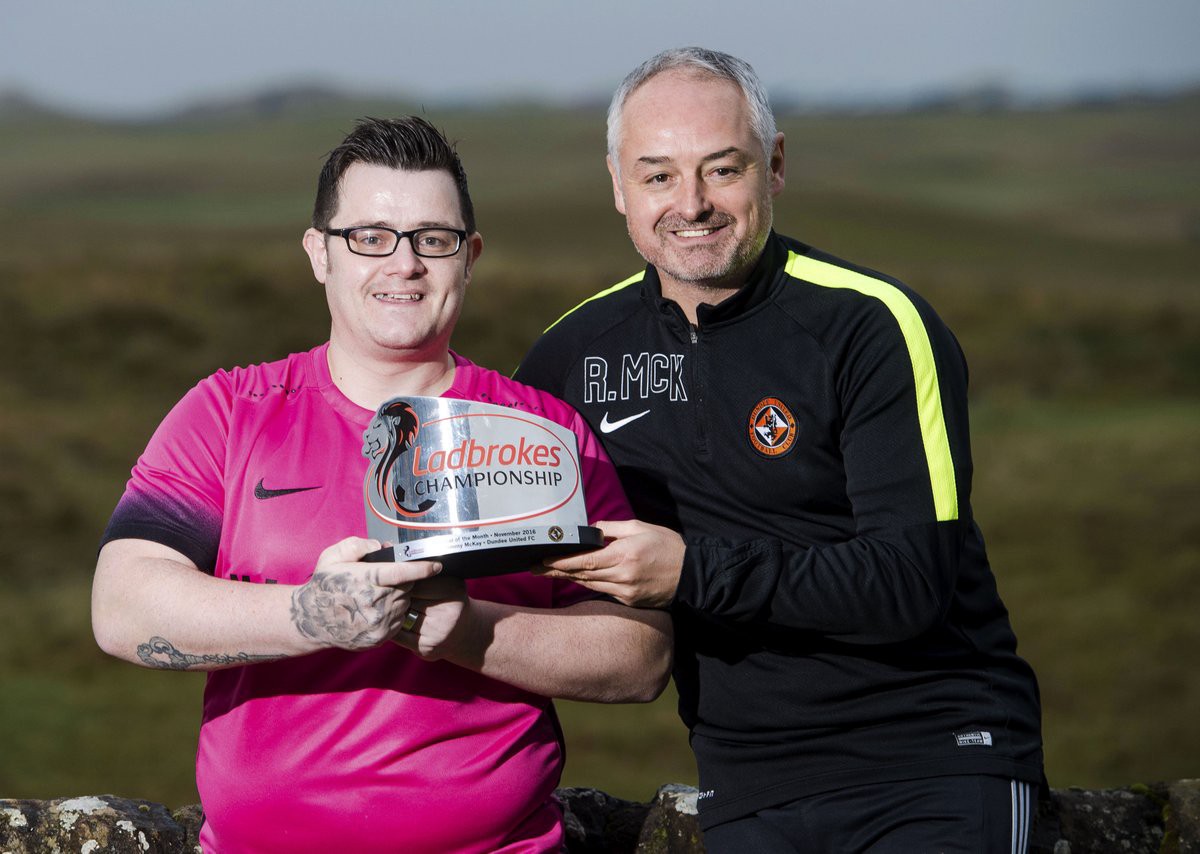 The Scottish Premier League's goal of the month award has been claimed by 32-year-old Dundee United fan Tommy McKay, who executed a gorgeous lob during halftime of a Scottish Championship match against Dunfirmline.
McKay battled cancer as a child, resulting in the loss of his right leg. However, this didn't slow him down as he charged towards the goal on crutches and executed a perfect lob from outside the box to the delight of the crowd and a group of players warming up on the pitch. The footage quickly spread, earning McKay a spot amongst the league's goal of the month nominees. He came out on top with 80% of the online vote.
"You will never know how much this means to me and my family and I am eternally grateful," said McKay, who plays in the Amputee Football Association Scotland, upon receiving his trophy from Dundee United manager Ray McKinnon. In addition to the award, McKay also receives a season ticket for 2017/18.