Dumb Metz fans ruin a match their team was leading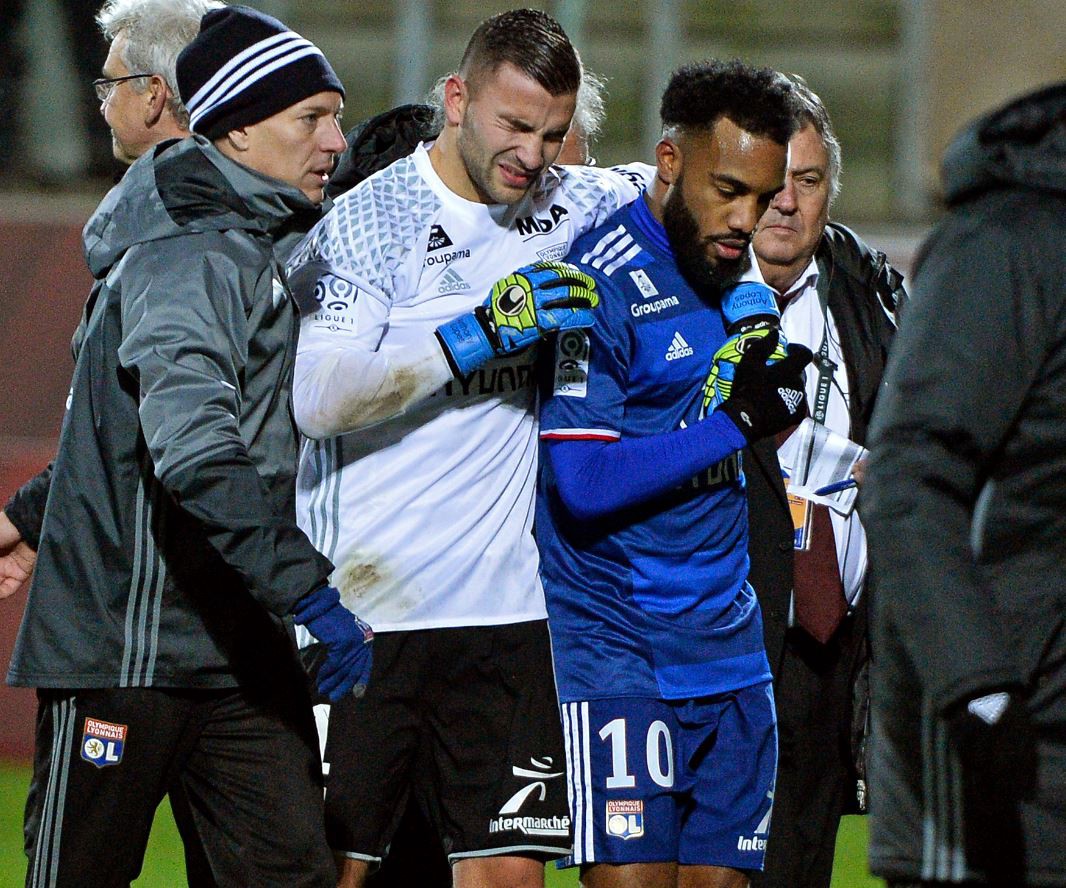 Shortly after 13th-place Metz took a 1-o lead over fifth-place Lyon at home, their fans decided things were going entirely too well and figured they should ruin everything with a bang. And so, these idiots threw a firework onto the pitch, which exploded next to Lyon keeper Anthony Lopes.
While Lopes was on the ground receiving treatment, another firework was thrown and exploded beside him. This was when match officials abandoned the game and sent everyone back to the dressing rooms.
According to Lyon, Lopes was taken to a local hospital for tests. Metz have since announced that they have identified the culprits. Severe punishments seem likely to follow.
https://www.gettyimages.com/license/627404984