The Saints get retribution for Liverpool's Twitter flippancy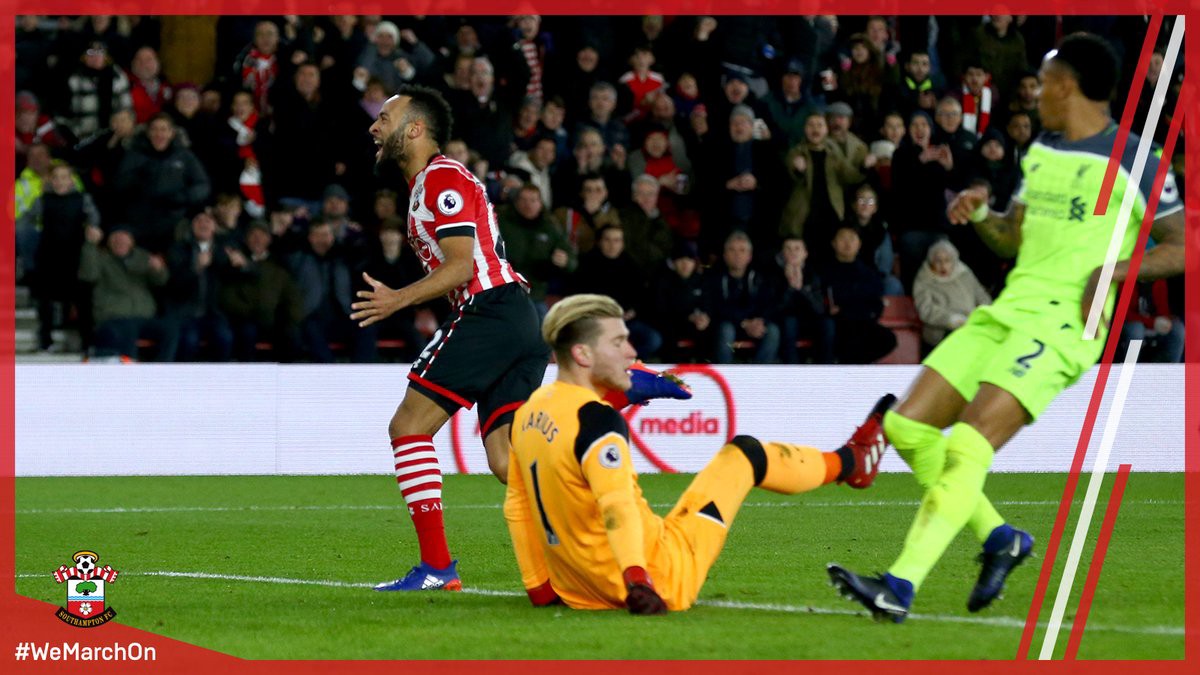 In the lead up to the first leg of their EFL Cup semifinal against Southampton, Liverpool Tweeted a bit of promotional artwork. Take a look:
At first glance, it appears to be nothing more than a nice change of pace to the usual stream of promotional images, but upon closer inspection, a couple of things stand out. One, every Liverpool player represented is someone the club cherrypicked from Southampton. And two, "Southhampton" is spelled wrong. This combines the intentional and unintentional for a double whammy of disrespect.
Liverpool subsequently tweeted a corrected version of the image with the spelling mistake fixed, but the same group of players shown, demonstrating that they do want to get their opponents' name right when they're bantering at them.
But Southampton went on to prove to Liverpool that they don't need the players they've lost by beating them 1–0 in the match. And it was a goal from Nathan Redmond that did in the Reds.
Of course, there's still a second leg to play in order to decide who will face Man United or Hull City in the final and to ensure that doesn't go wrong, Liverpool might want to sacrifice their remaining stock of Rickie Lambert shirts or something.