Mertens marked his territory against Roma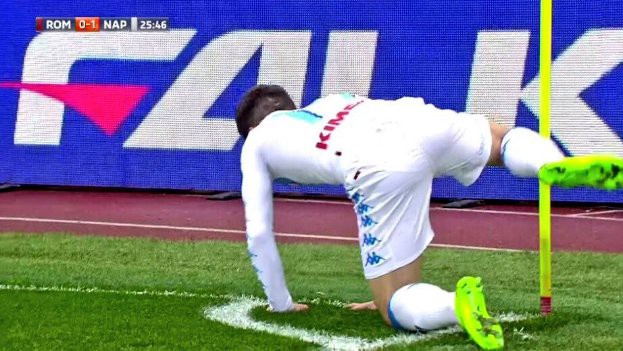 Dries Mertens scored twice to give Napoli a 2–1 win over Roma. The two goals were overshadowed by his decision to celebrate the first like a dog peeing on the corner flag.
After the match, Mertens tweeted a photo of himself with his dog, adding a hashtag indicating that his inspiration for the celebration was Nigeria's Finidi George, who did the same thing after scoring at the 1994 World Cup.
Here's George's version:
Presumably both of these men are now banned from ever stepping foot inside Hamburger SV's stadium.