He chased the paper to Club America so they had some waiting for him on his return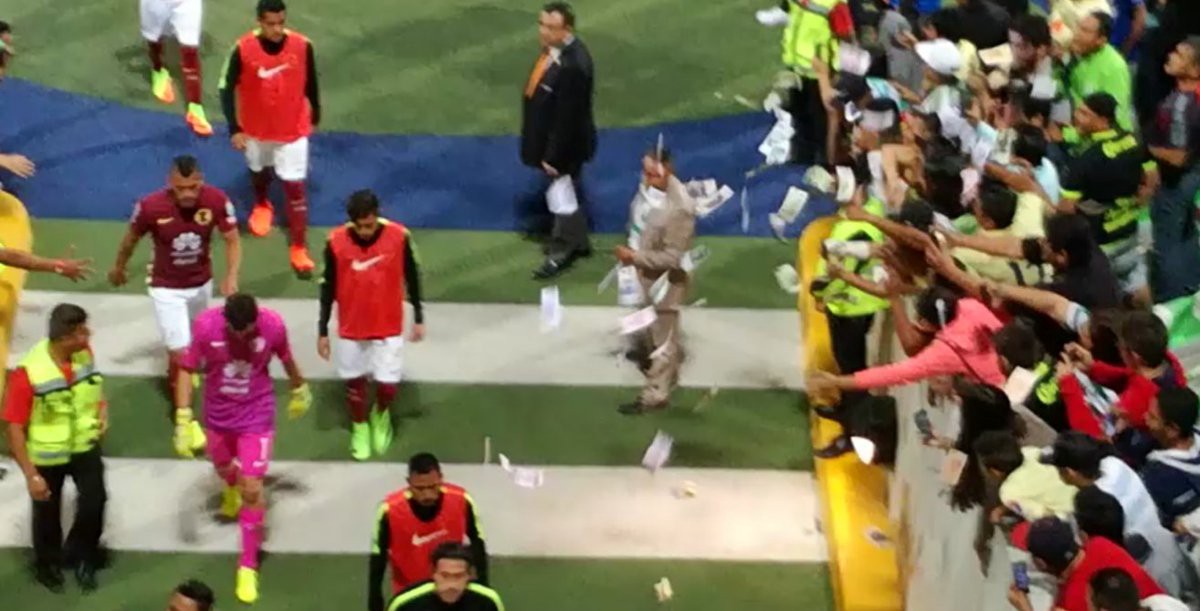 Goalkeeper Augustin Marchesin moved from Santos Laguna to Club America in December after previously professing his love for Santos and claiming he would never join America. Naturally, this did not please Santos fans. And yet Marchesin still somehow believed that they would give him a warm reception upon his return for a Copa MX match on Wednesday night.
This did not happen.
Instead, he was showered with fake money as he headed into the tunnel for halftime.
And if that wasn't satisfying even for the home supporters, the final result definitely was. Santos took a 1–0 lead in the 55th minute, but America equalized in the 90th. But then Julio Furch scored his second goal of the match in the third minute of added time to give Santos a 2–1 win. And that's how you get a nice warm slice of satisfaction.