A scary situation gives way to opposing fans supporting each other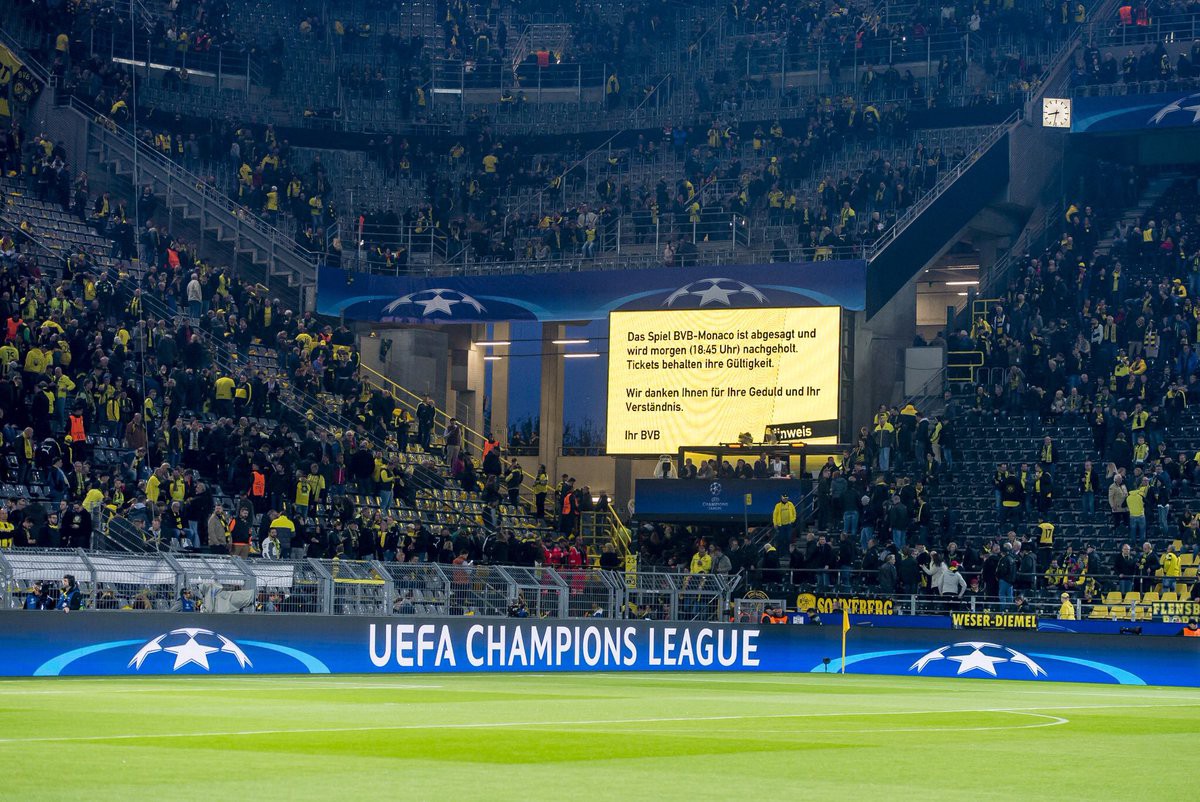 An explosion near Borussia Dortmund's team bus as it made its way to the first leg of their Champions League quarterfinal against Monaco resulted in defender Marc Bartra suffering an arm injury that required surgery. The match was postponed until Wednesday.
As fans inside the Westfalenstadion waited for information on the frightening incident, the Monaco supporters who made the trip to Germany began chanting "Dortmund, Dortmund" in an impromptu show of solidarity.
The gesture was greatly appreciated by their hosts and soon, Dortmund locals began tweeting offers to open up their homes to Monaco fans suddenly faced with an overnight stay in another country if they still wanted to attend the rescheduled match.
These demonstrations of kindness and goodwill serve as important counterbalances to the awfulness of the original incident. Though there are destructive elements, football will always be a community of people with a shared passion above all else.