The problems with the international game are significant, but they're also fixable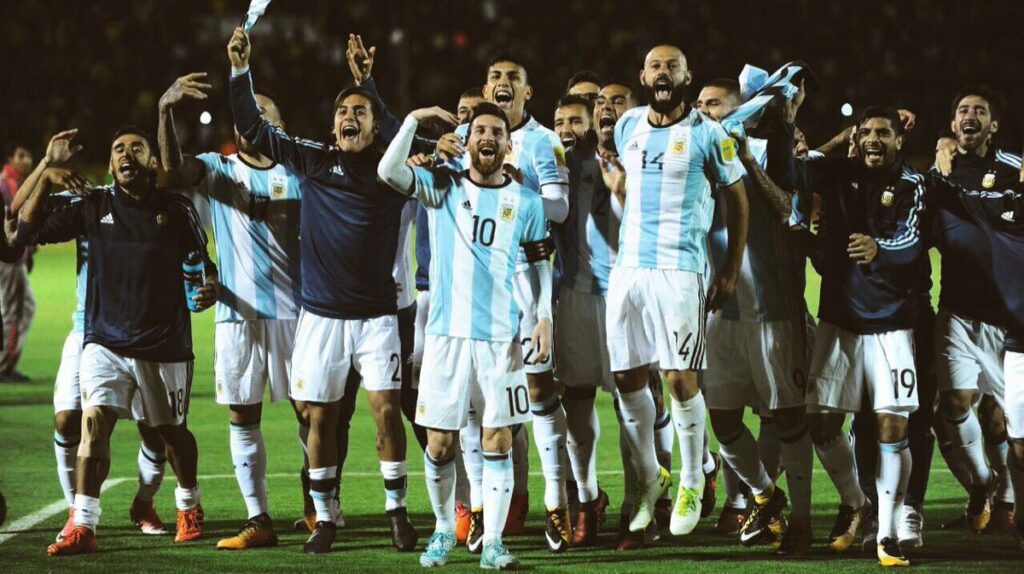 The World Cup is as prestigious a trophy as there is in sports. By just about any measurement, it is the most important event on the soccer calendar. Yet, the one thing that the World Cup needs—international soccer—is struggling for relevancy in the men's side of the sport.
Players, for starters, are beginning to grow disinterested in participating in international matches outside of the World Cup. In perhaps the most blatant example of avoiding international duty, Harry Redknapp shared that the England internationals on his Tottenham team were uninterested in representing their nation. It's not just players from very successful national teams picking and choosing where more glory lies; Jamaican defender Wes Morgan showed up to training for the Copa América Centenario "tired" after partying in England and Thailand in celebration of Leicester City's Premier League title victory weeks earlier and did not train the week leading up to the tournament opener.
Additionally, audiences are becoming dissatisfied with the quality of play when national teams convene. It can be hard to replicate the high quality of play in Europe's top leagues, or even entertaining styles elsewhere in the club soccer world, when players and coaches get together for less than two weeks, sometimes with different sets of players for each camp. For this reason, top managers tend to be more drawn to the club game than international positions. When Antonio Conte did so last year, leaving his post with the Italian national team to take on the Chelsea job, Italian federation president Carlo Tavecchio said that Conte "miss[ed] the smell of grass" that came with the day-to-day operations of a club.
International soccer is clearly playing second fiddle to club soccer, but it does not have to be. Fixing international soccer has been a topic of conversation over the last few years, with many offering their suggestions. Juventus chairman Andrea Agnelli recently shared his own idea, in which there are only two international breaks a year, both much longer than the week and a half teams currently get. In 2017, there will be 10 total international matches during the FIFA windows; Agnelli's idea would have five matches during one break and five matches during the other break.
Agnelli's suggestion settles some of the issues that international soccer has. The chairman's personal concerns lie with the air miles players from European clubs and non-European nations rack up over the year. In a year like 2017, players that fall in this category could end up making five intercontinental round trip journeys a year, impacting those players' performances for club and country. Additionally, making international breaks longer would give national team coaches more time to work with their players, making international matches a better experience for the viewer, as many complain that international matches pale in comparison to club matches in terms of quality of play.
Agnelli's idea could go one step further, though. Implementing lengthy international breaks is a smart solution, though the amount of matches played during them should be flexible. For nations that have to play competitive games, the full allotment of matches should be used during an international break. For nations that have only friendlies to play during a given international break, there should be a limit of matches played. Some countries have to qualify for more tournaments than others; European nations are constantly stuck in the cycle of qualifying for the European Championships, followed by qualifying for the World Cup, only to qualify for the European Championships again, while South American nations never have to qualify for the Copa América. Yet, in the current format of international soccer, those nations still convene for that week and a half for almost meaningless matches, with players who sometimes have to travel longer distances than their club teammates.
In Agnelli's suggested structuring, the nations that need to play competitive matches would convene for all five matches the international break would allow for. The rest of the world could still participate, but only for two or three matches. That way, national team coaches would have opportunities to assess their players and be experimental, supporters have more chances to watch their teams play, and the rest of us just have more soccer to watch. Limiting unnecessary matches also allows for players, who frequently end up with short offseasons, to get some time off and prepare for the next set of competitive matches, whether it be for club or country.
The only group inconvenienced by the limited friendlies are national federations, who certainly would not appreciate any attempt to limit revenue. With that being the case, confederations could restructure the number of competitive matches played by teams, allowing their federations to continue raking in cash. Even then, nations do not need to have every single international break in a four year cycle dedicated to competitive matches. A few international breaks can be reserved for just friendlies, though those would have only two or three matches.
In that case, there should also be limitations on the type of reforms that could take place. The competitive matches can only serve as qualifying matches for regional championships or the World Cup, the most prestigious of tournaments in the international game. That would mean there would be very limited space on the four year soccer calendar for seemingly pointless tournaments like the UEFA Nations League.
If more time is allocated for international matches, the balance between international soccer and club soccer shifts. International duty will then no longer feel like a tedious business trip players have to take in the middle of club seasons, with their club coaches and supporters hoping that they don't come back injured in 10 days' time. The obligation will then match the pride players have when they put on their national team jerseys.
---
Follow Pardeep on Twitter @pcattry.
Contributors
Pardeep Cattry
WELL, IT DEPENDS ON WHAT YOU MEAN BY "FREE."
Enter your best email for full access to the site.