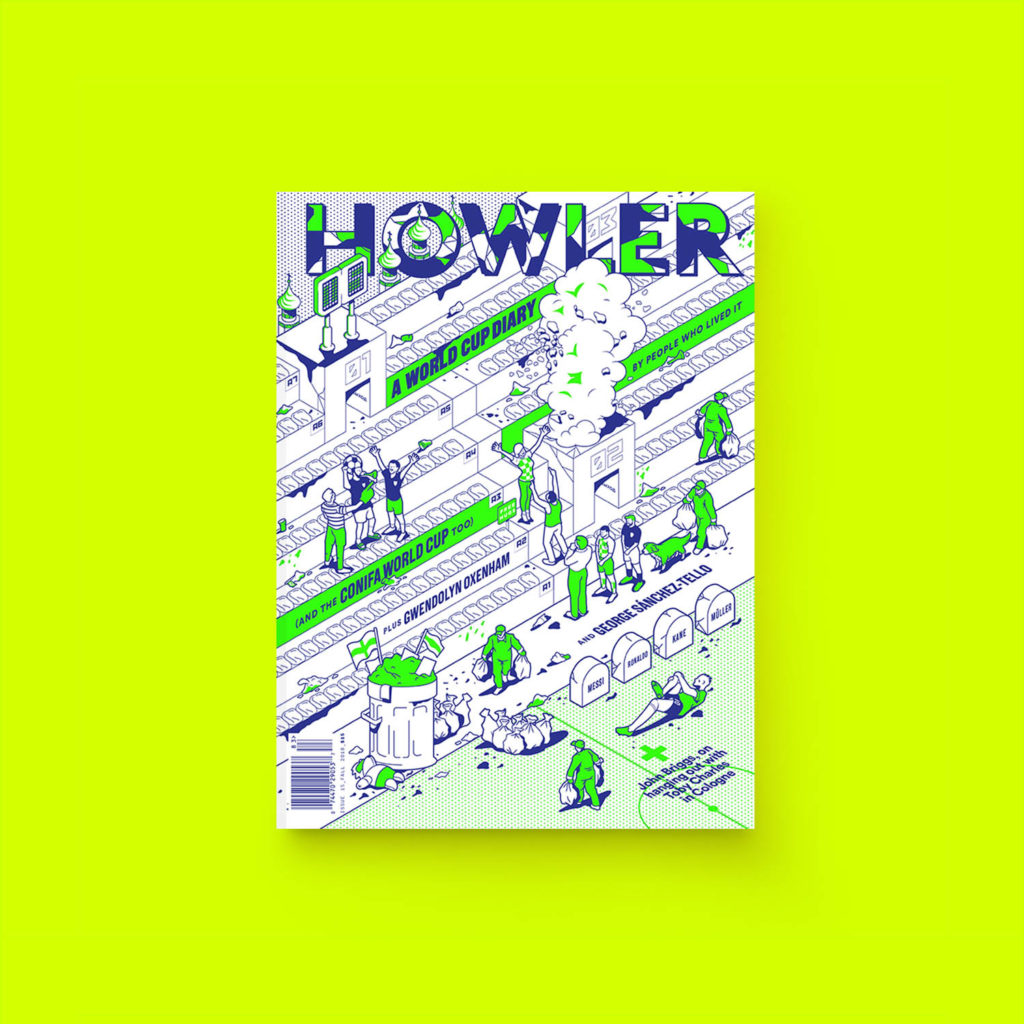 It is beautifully designed. It features cool art, great photography, and a little bit of humor. 

It contains some of the best feature writing on our game you will find. 
Producing it was like preparing for a big game: It took hard work, teamwork, hope, sweat—and time. But we did it. And by we, I mean a lot of people. The crowd that convened to help make Issue 15 happen is a testament to the power Howler has earned within the soccer community and the emotional pull it has on each of us. We owe a lot of people a lot of thanks.
As much work as it took, it was all in the service of soccer, which means it was an invigorating, exhilarating and fun ride. 
The issue has come together beautifully, and it is time it all saw the light of day. 
We're proud of it.
If you have a subscription, it will reach you in the first week of October. If you haven't subscribed yet, go here.
Thanks everyone. Hope you like it.
Contributors
Dennie Wendt
WELL, IT DEPENDS ON WHAT YOU MEAN BY "FREE."
Enter your best email for full access to the site.