You win some, you lose some, you have to replay some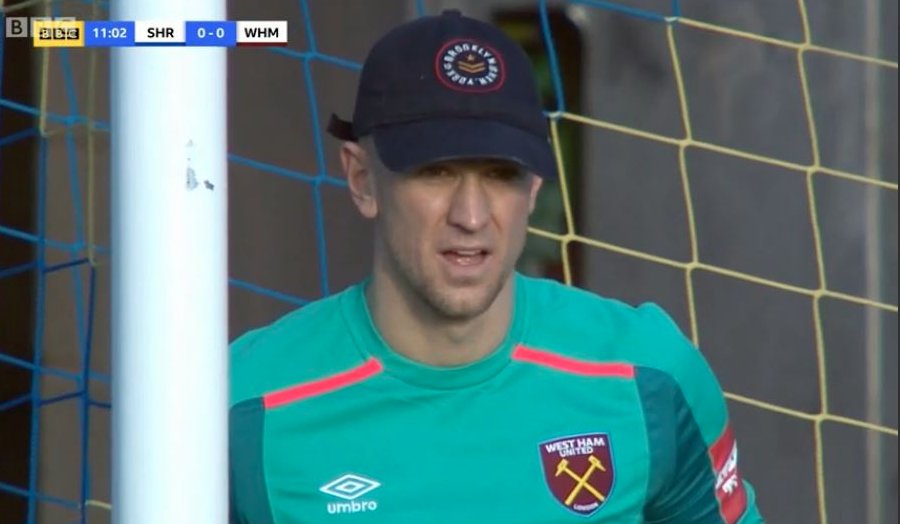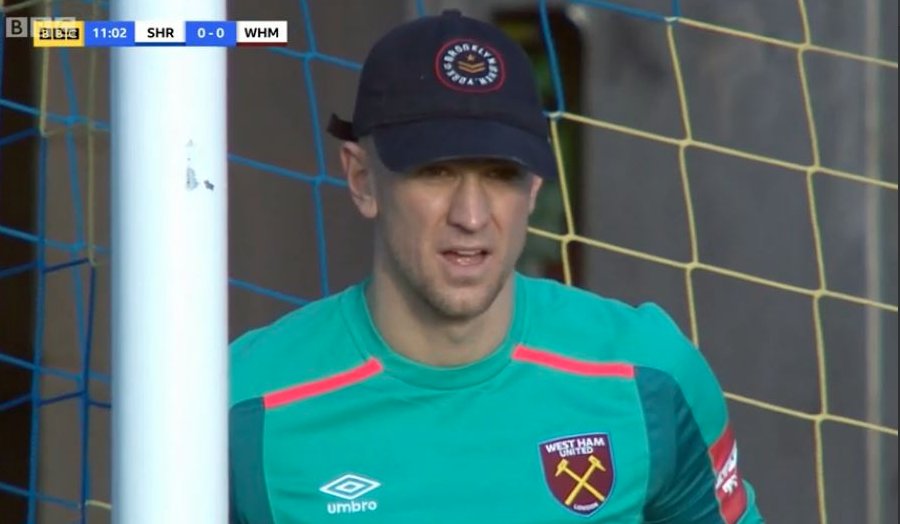 The sun was angry during West Ham's FA Cup third-round visit to Shrewsbury and Joe Hart was unprepared. Perhaps preoccupied with the fact that he was making his return to the club where his career began, the shampoo spokesman quickly realized that he needed something to shield his eyes, so he appealed to the traveling West Ham supporters behind his net (because no one working for West Ham had one they could run out to him? Is this why clubs hire Tony Pulis?).
A baseball cap was then tossed onto the pitch and Hart quickly put it on.
It was not the freshest looking cap, but it surely did it's job of protecting Hart's eyes from the sun as West Ham and Shrewsbury played out a scoreless draw to force a replay.
But while Joe Hart gained a hat, teammate Josh Cullen lost two teeth thanks to a boot to the face. He also lost his shorts (because they were blood stained and he had to change them).
And if that wasn't gruesome enough, Shrewsbury captain Mat Sadler suffered a gash on his head that left him looking like he was smashed by the world's most devastating bird poop.
So, yeah, a lot going on for a match effectively rendered meaningless by the result.
---
Follow Brooks on Twitter @BrooksDT.