Yes, Belgian hip-hop is a thing, Noel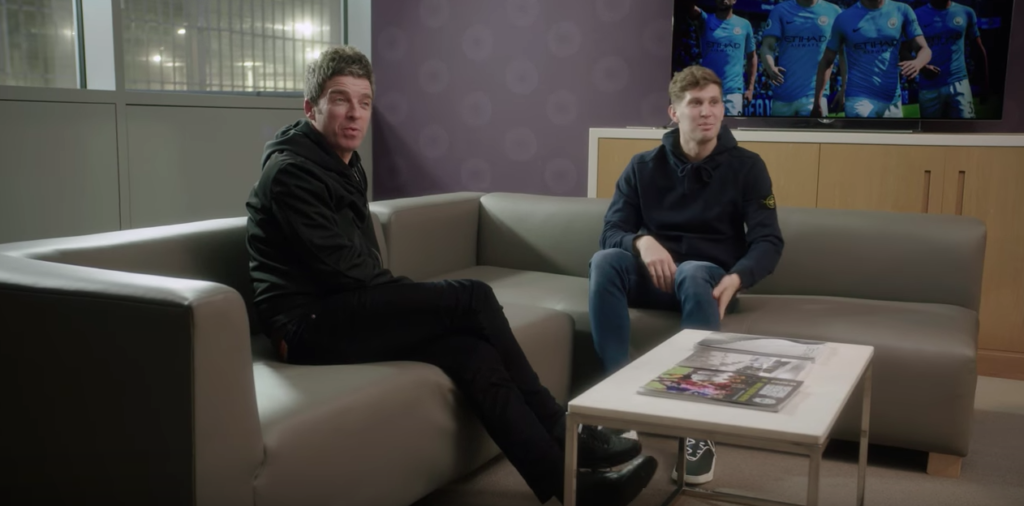 Man City defender John Stones and Man City superfan/musician Noel Gallagher sat down to concoct their ultimate FIFA playlist, and the result was supremely bizarre.
From Belgian rap to Big Shaq…

John Stones and @NoelGallagher discuss their ultimate FIFA playlist 🎧 #FIFA18 pic.twitter.com/rYI4VgxGh2

— EA SPORTS FIFA (@EASPORTSFIFA) February 27, 2018
Naturally, they began with an Oasis song, but the one Stones offered up as a staple in the Man City dressing room was "Wonderwall." Which even Gallagher had to question as a bit too downbeat for getting in the proper headspace before a match (either in real life or in FIFA).
Next up came Big Shaq's meme song "Man's Not Hot," which both men agreed on. Then the playlist takes another hard turn into Lionel Richie's "All Night Long" (Stones pick). That's followed by "Despacito," which Stones claims is one of Pep Guardiola's favorites ("that Bieber song," as Stones calls it). This is almost certainly false.
More Oasis was added into the mix with "Don't Look Back in Anger"—apparently a post-derby release for Man City. "Sing" by Ed Sheeran, because international law dictates that Ed Sheeran be included in every playlist created in 2017/2018.
Stones was unsure what type of music Kevin De Bruyne likes, but Gallagher posited that he would like Adele, before suggesting that Belgian music does not exist (it does). Finally, Gallagher shoehorned one of his new solo songs into the mix with something called "Fort Knox" (Stones never heard of it, either).
At this point, it should be clear that this isn't actually a FIFA playlist so much as a random collection of songs Gallagher and Stones have heard and/or written themselves. But it does raise two interesting questions: 1) Why are Kevin De Bruyne's musical tastes so mysterious? And 2) What does Pep actually listen to? Miles Davis? A looped track of Leo Messi laughing? Siri reading the league table over a backing track of Jazz fusion? Whatever it is, Jose Mourinho must hate it.
---
Follow Brooks on Twitter @BrooksDT. 
Contributors
Howler
TAGS
WELL, IT DEPENDS ON WHAT YOU MEAN BY "FREE."
Enter your best email for full access to the site.