Home
Dirty Tackle
Juan Carlos Osorio is sorry he called a New Zealand coach a "motherf***er" on global television
Juan Carlos Osorio is sorry he called a New Zealand coach a "motherf***er" on global television
June 23, 2017
The Confederations Cup is serious business…apparently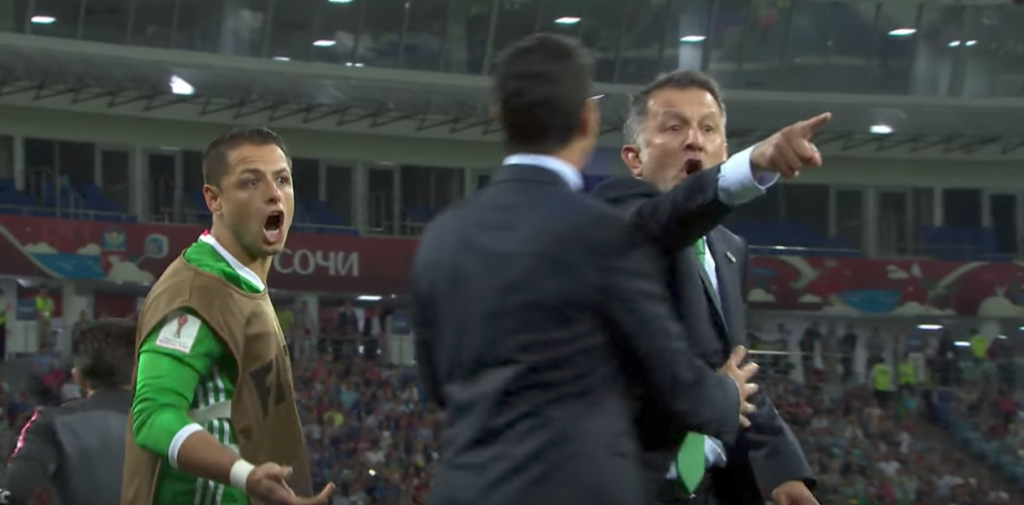 During the first half of Mexico's Confederations Cup group-stage match against New Zealand, Carlos Salcedo went down with an injury. When the All Whites opted against kicking the ball out so he could receive treatment, Mexico manager Juan Carlos Osorio became enraged. He ended up getting into a verbal spat with a New Zealand assistant coach and the television camera was on Osorio when he clearly called his opponent a "motherfucker" with the venom of a thousand scorpions.
Juan Carlos Osorio is my spirit animal… ? pic.twitter.com/R95Wn97x8c

— sieяяa (@jorgesierrag) June 21, 2017
Mexico went on to win 2-1, so with three points and a place atop Group A, Osorio calmed down enough to issue an apology for his salty language.
From Reuters:
"I want to apologise to all the television viewers, I obviously went over the top when I got involved with their assistant coach," he told Mexican media after his side's 2-1 win.

"We always understood and respected their way of playing, a very direct type of football, with a lot of contact."

"The situation in which Carlos Salcedo was left on the ground gave them a goalscoring chance," added the Colombian. "Our players and myself were shouting at them and the New Zealand coach to stop the match."
Osorio really shouldn't be apologizing for this, though. Anyone who brings this much passion to the Confederations Cup—the footballing equivalent to a house show in professional wrestling—deserves a medal.
If everyone knew that Juan Carlos Osorio would shout expletives at people during matches, the Confederations Cup would be much more popular.

Contributors
Howler
TAGS
WELL, IT DEPENDS ON WHAT YOU MEAN BY "FREE."
Enter your best email for full access to the site.