LAFC's last regular season home game of their inaugural MLS campaign brought together the sights, sounds, and smells of this unique new community.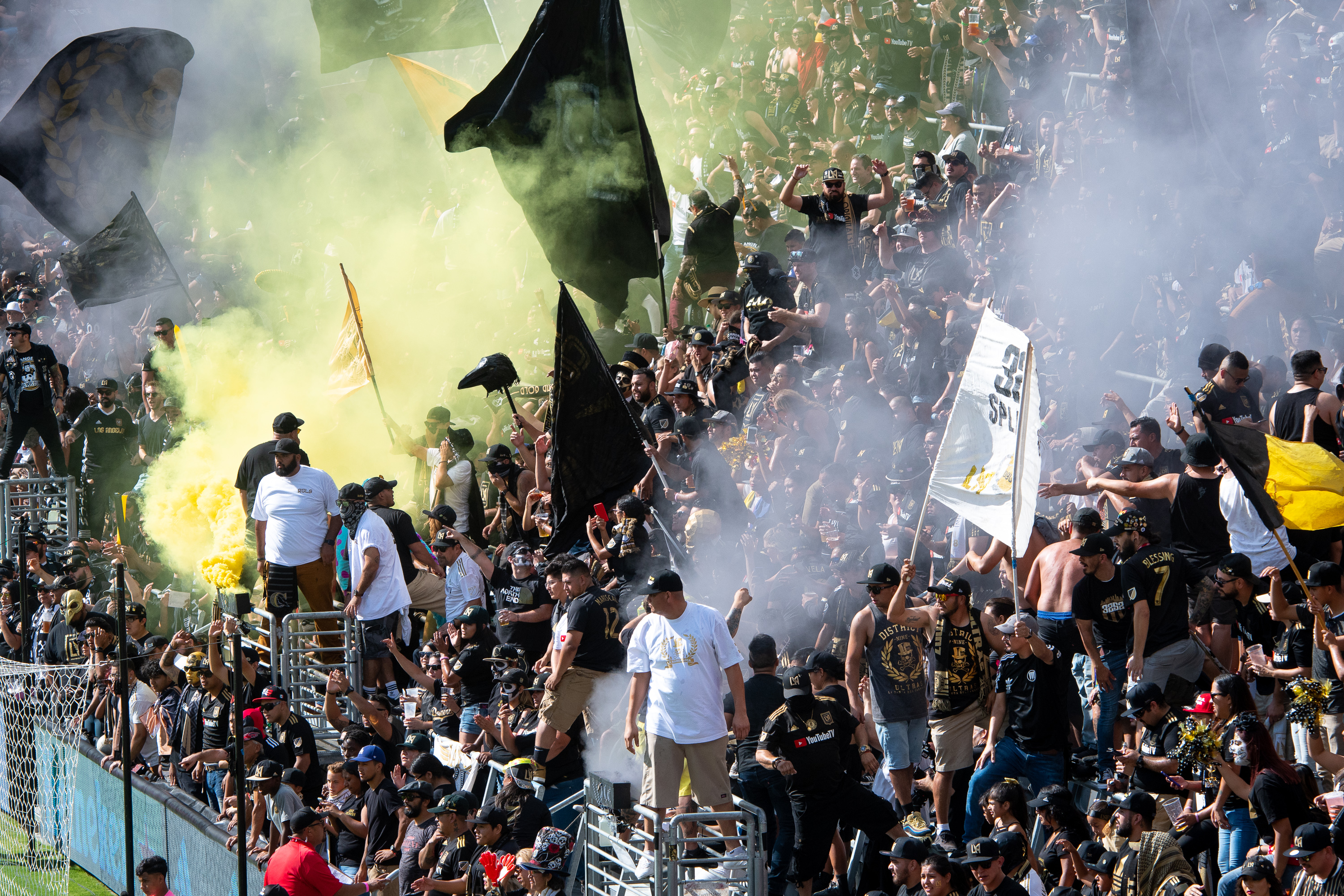 Alcohol, barbecue, custom banners and apparel, percussion instruments, songs, smoke screens and flares. The universal elements of fútbol aficionado culture were all here.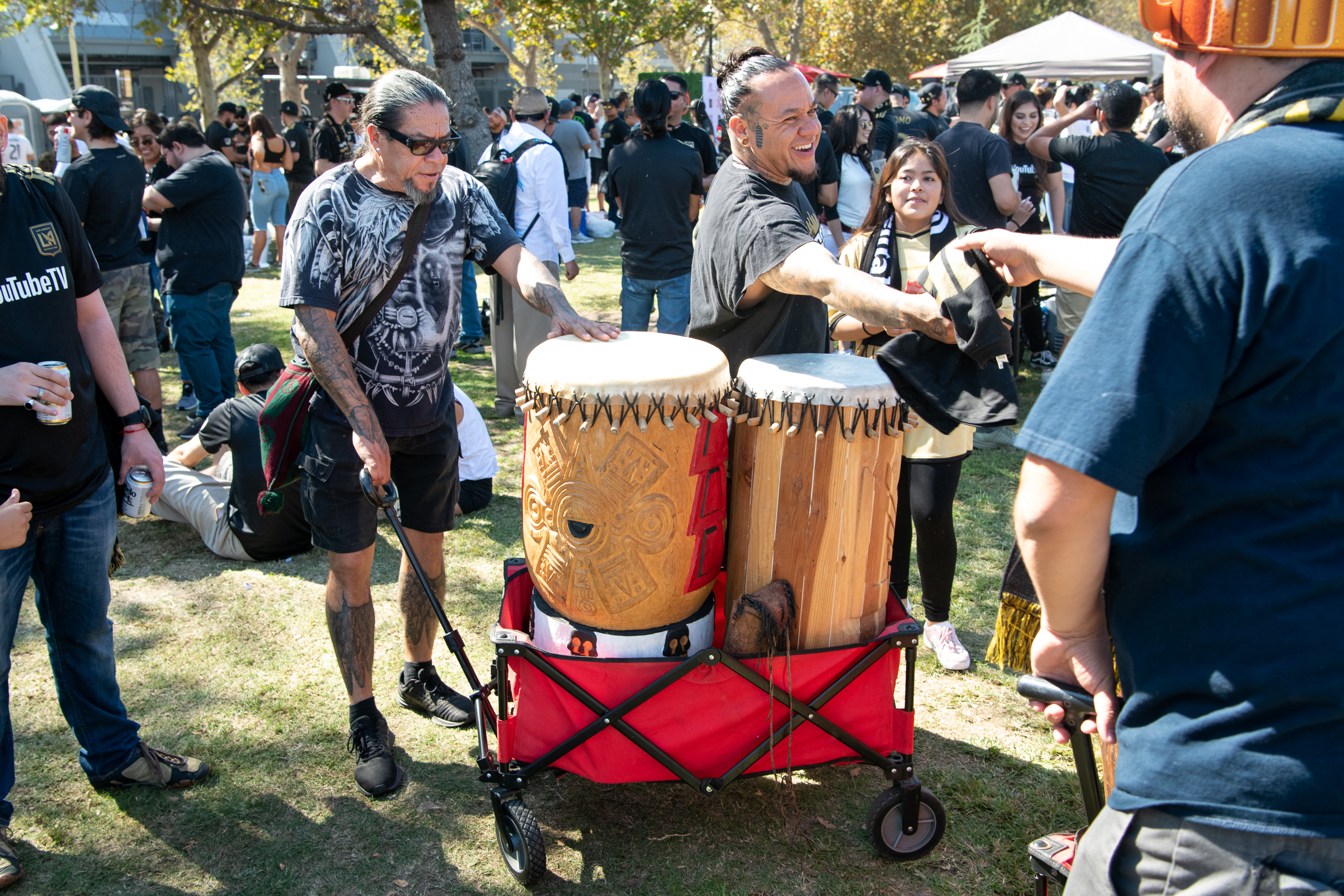 The aficionados themselves arrived by mid-morning for a game that didn't start until the mid-afternoon. They stayed for a rally that went into the early evening. They sang. They laughed. They marched. They cheered. It was the last home game of the regular season.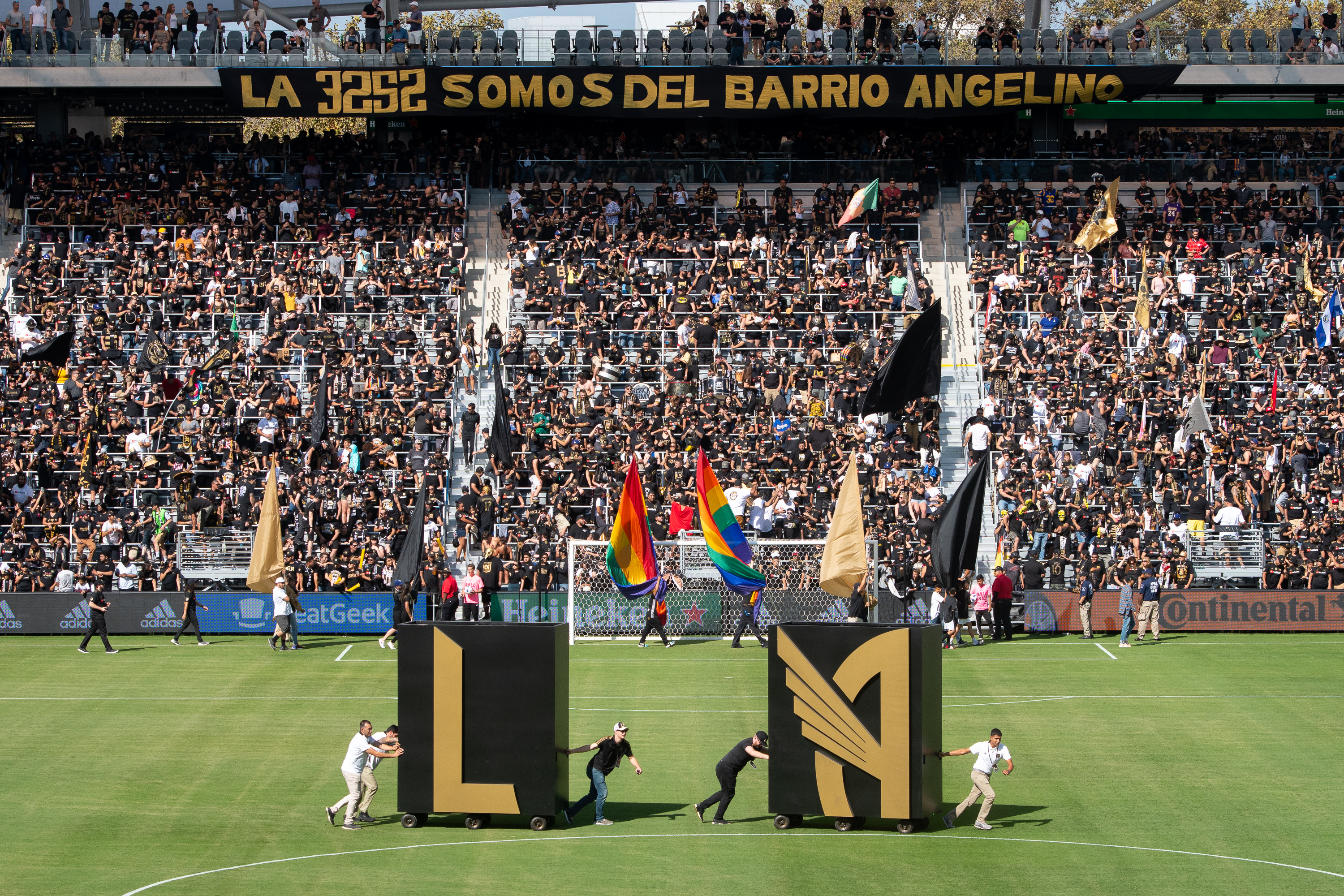 As I collected contact information from the LAFC supporters I spoke with, I started to notice I was inadvertently collecting the area codes of Los Angeles. There were people from the east, south and north; downtown, East L.A., the San Gabriel Valley, the San Fernando Valley, southeast L.A. and both north and south Orange County. (Curiously absent was the west side: I collected no 310 numbers.) I don't know another place were I might encounter that same assortment of neighborhoods.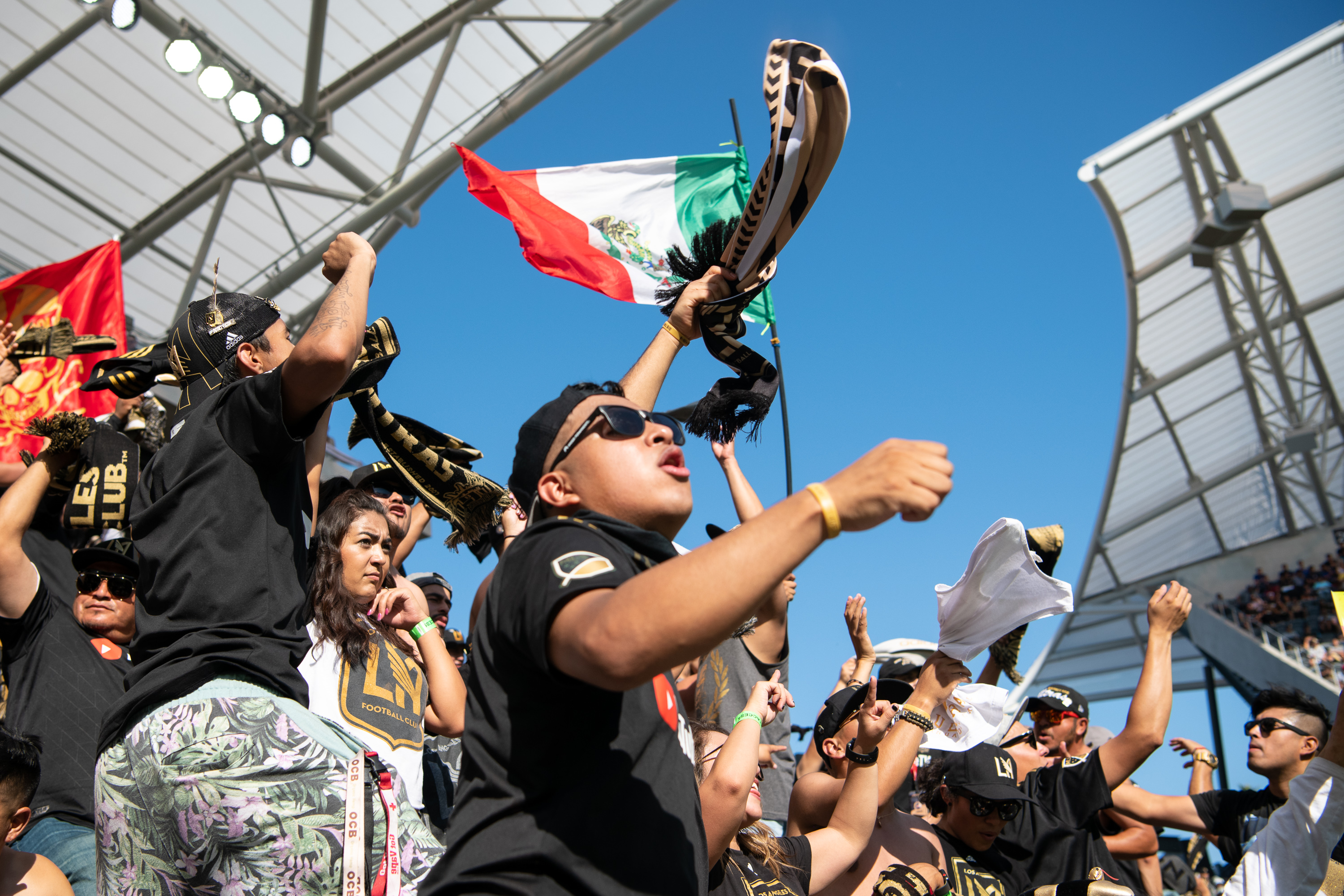 There are other unique elements to the first season of not just the Los Angeles Football Club, including its independent union of supporters, the 3252. The name is a potent symbol: supposedly the amount of seats in the North End, the stadium's designated fan area with North America's first safe standing section; the number added together makes 12, the role of the fan with an 11-man squad.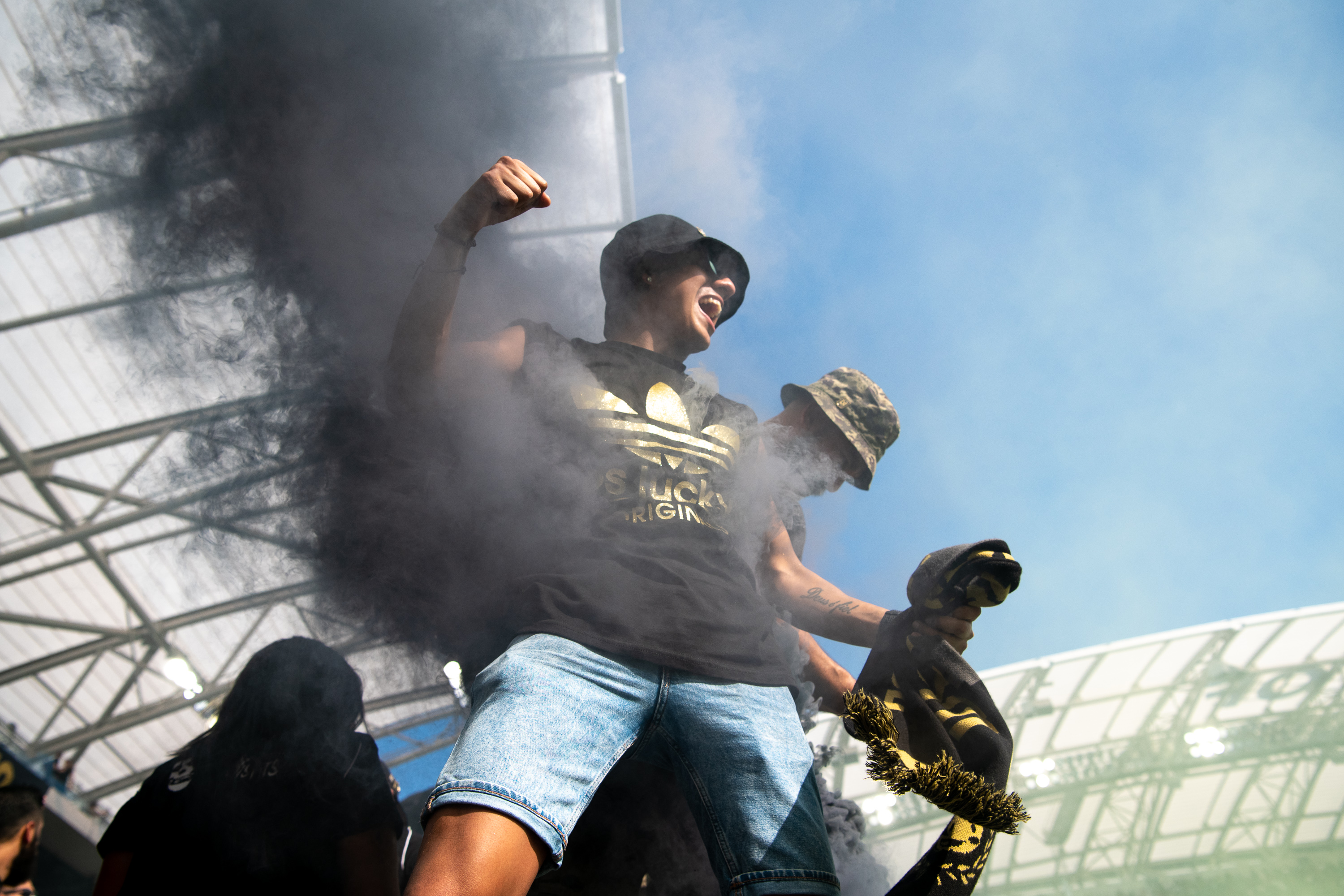 The politics, both subtle and explicit, were inescapable. Ben Skolnik of Relentless grilling al Pastor, a Mexican barbecue specialty. Tigers Support Group, LAFC's Koreatown support squad. And Lxs Tigres del Northend – their name at once a statement to gender equity (inserting an X where there would otherwise be an O, delineating the male in Spanish direct object pronouns), a nod to their place in Banc of California Stadium and a play on a names of one of the most famous Mexican groups of all time – whose banners – Yaangna Football Club and Still Tongva Land – are reminders of the original indigenous people and place we now call Los Angeles. Among the 3252, a Democratic Socialist of America was the one who unfurled a simple Abolish ICE banner at the second El Metro clash between my Los Angeles Galaxy and LAFC. Lxs Tigres have since designed and sold DIY shirts in the image of the LAFC jersey with "Los Angeles Abolish ICE" silkscreened across the chest.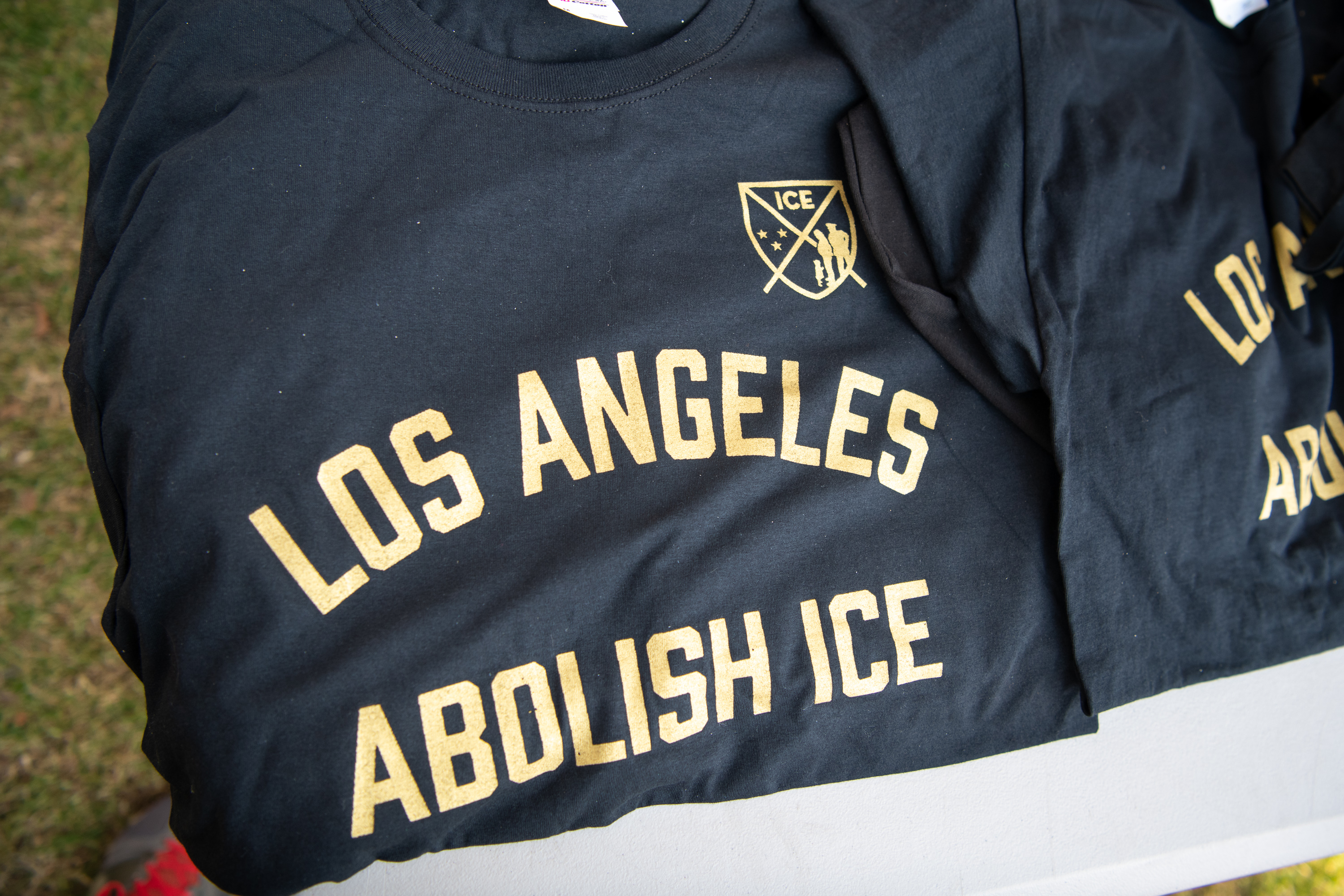 Then there was the huehuetl: a sacred drum of the Mexicas, otherwise known as the Aztecs. Pronounced way-wet, the drum is used in cultural and sacred ceremony and is believed to have its own power or spirit. Offerings of tobacco are made and permission sought before the drummer pounds the first beat. Huitzilin Chris Calvillo hand-carved a huehuetl with the LAFC logo. He plans on creating at least three more to replace the ceremonial huehuetls with ones intended for the 3252.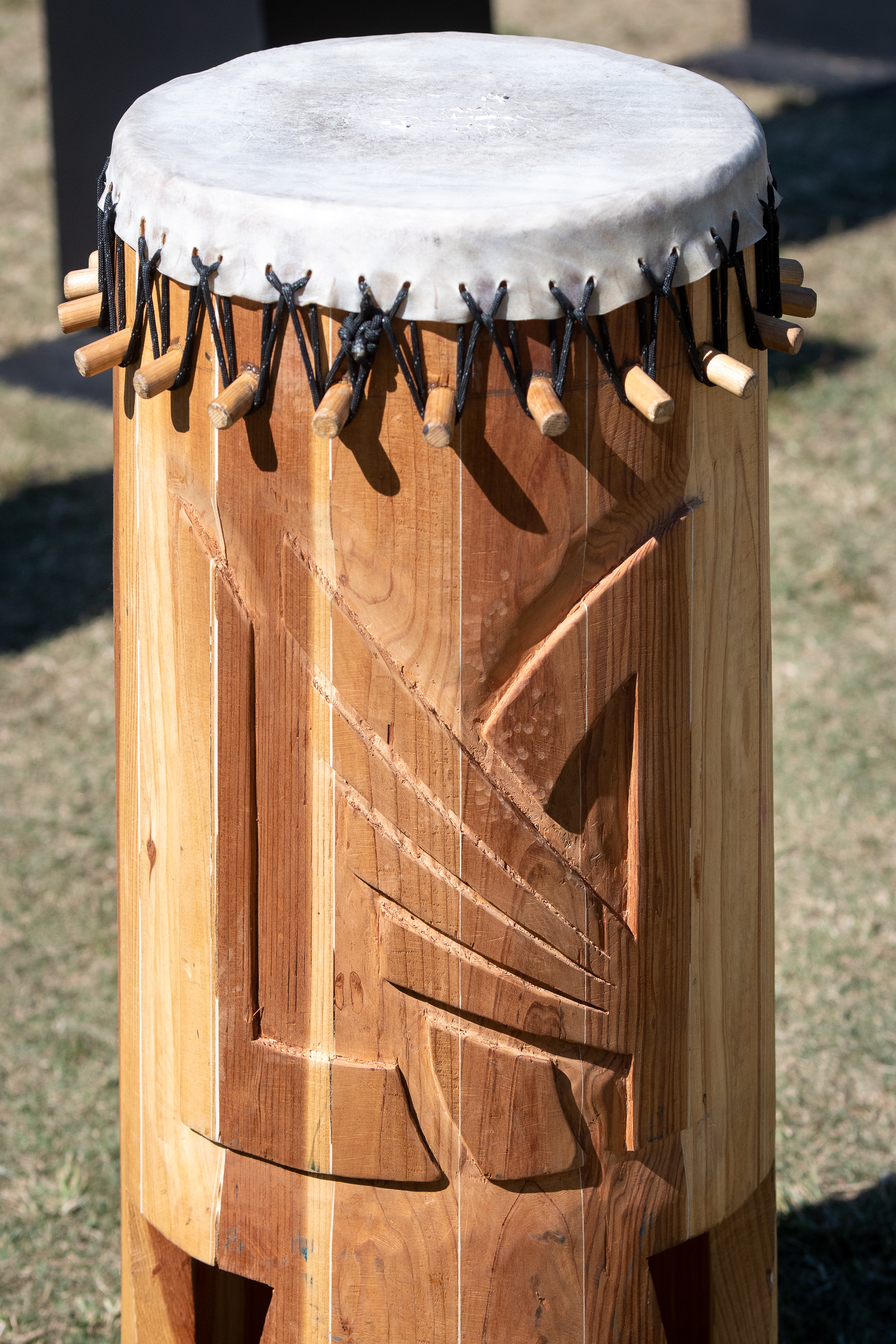 Herein lies the difference: fans incorporating a team into their culture and not a sports franchise incorporating customers into its business plan. There is a signature and stamp here that could not have come from the multi-million and billionaire owners of LAFC because these symbols are ultimately not from their culture, communities or home. To borrow a phrase from the Galaxy, this is L.A.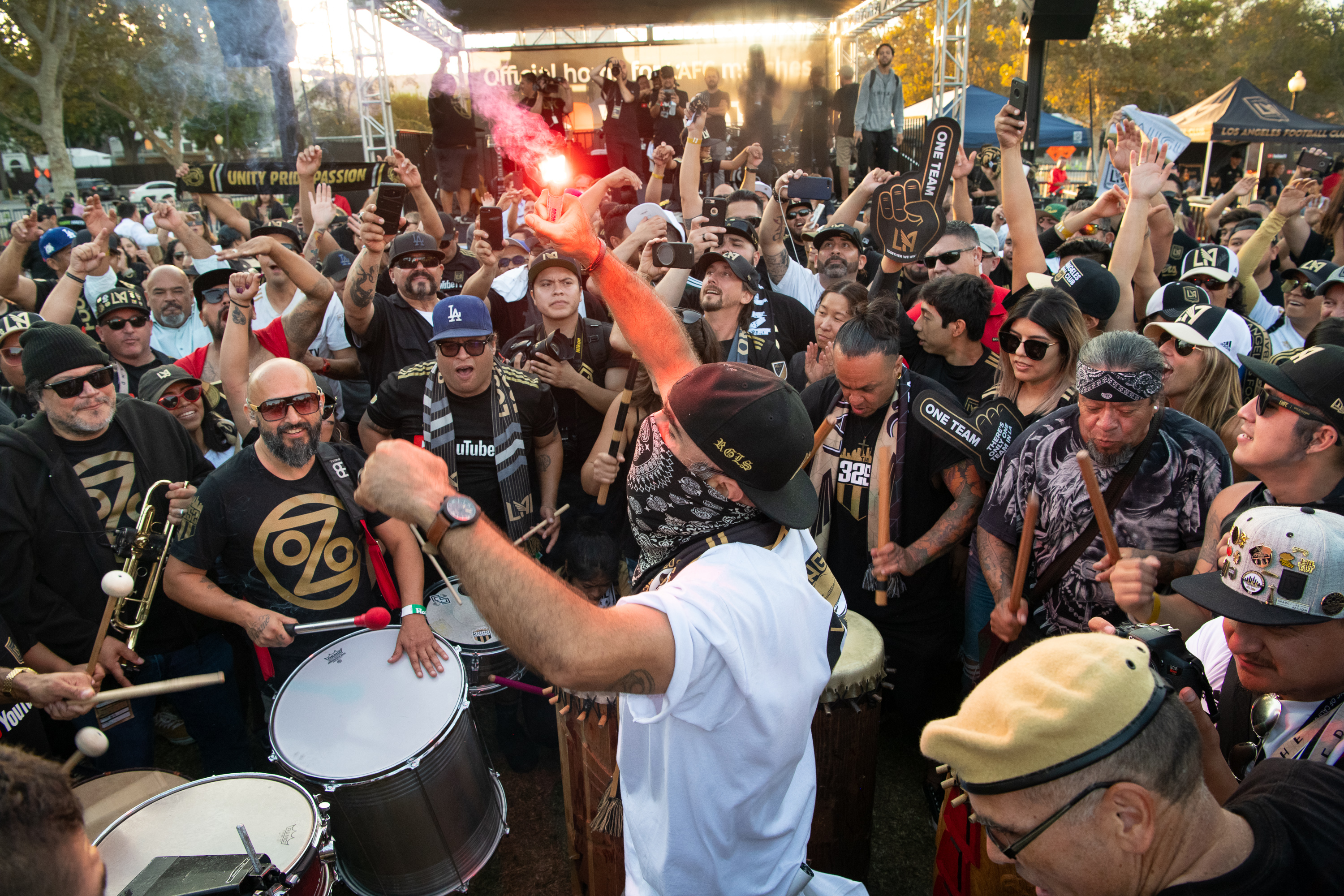 More from LAFC vs Vancouver, with photos by Michael Owen Baker.
---
George Sánchez-Tello wrote about Zapatista Fútbol for Howler Issue #15. Follow him @SanchezTello.
Michael Owen Baker is a freelance photographer based in Los Angeles.
WELL, IT DEPENDS ON WHAT YOU MEAN BY "FREE."
Enter your best email for full access to the site.