By Billy Merck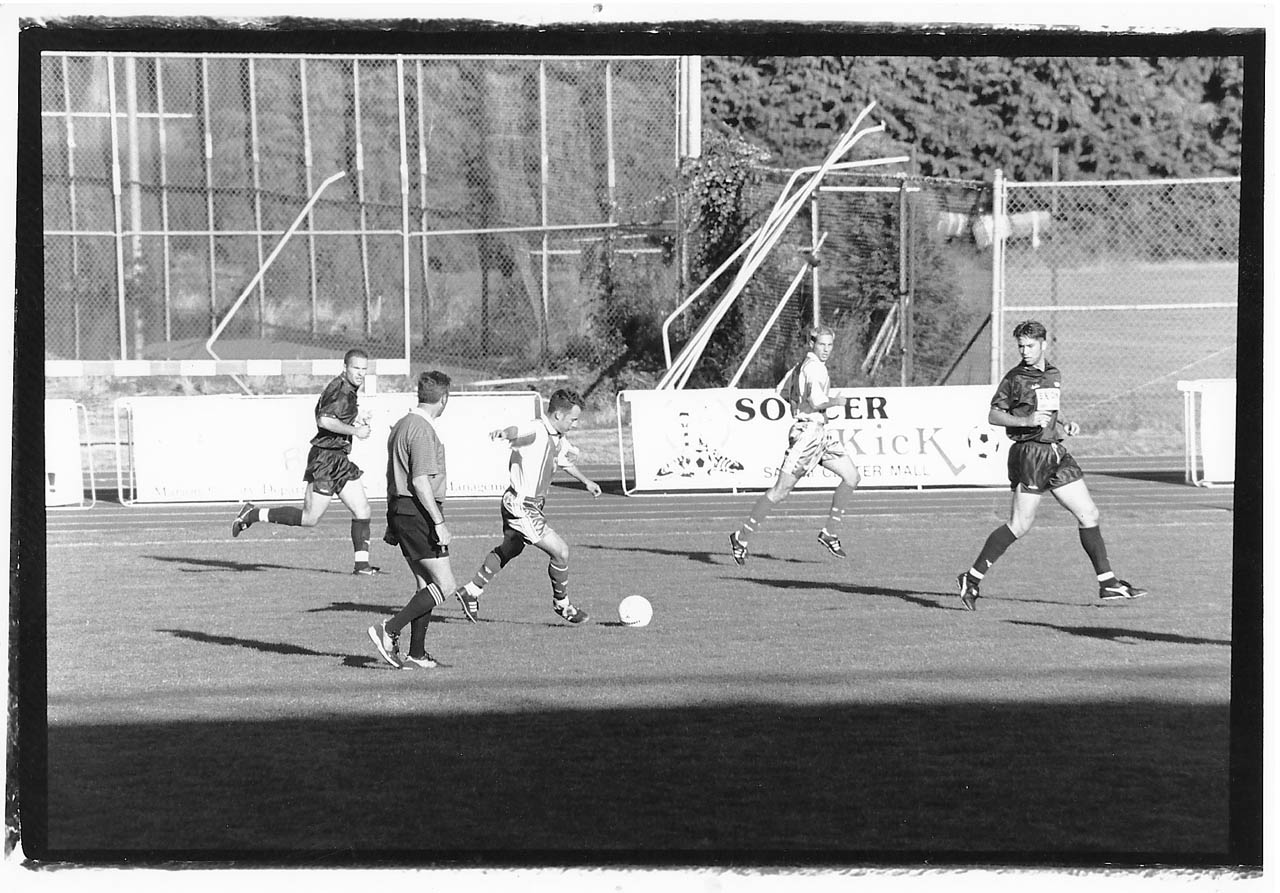 Not long ago, American professional soccer matches had to have a winner. No draws, no shared points.
Also, no penalty kicks.
The rules to decide a winner were simple: In a tied match, after regulation and/or extra time, the shooter stood next to the AR, 35 yards from goal, 5 seconds on the clock, the goalkeeper on his line. Once the AR lowered the flag, play was live; the shooter had 5 seconds to get off a shot. If that shot crossed the goal line, the shooter's team got a point; if it did not, the shooter's team did not. Each team got five shots. If the tally was still equal after five shooters, it was on to sudden death: one shooter each team until the deadlock was broken.
Major League Soccer employed the moving one-on-one penalty hybrids 1996-99. There was also a period where the North American Soccer League used these shootouts to satisfy stalemates. And in America, like other countries, a rule in the top division is the same in all divisions. Therefore, for myself, then playing in the USISL, I was subject to the same rules as the league at the top of the professional pyramid, so that meant settling ties one summer with the 35-yard runners.
Earning my place among the five shooters on our team was a sort of species adaptation; I wanted to find a way to participate in the game in every professional facet, and the 35-yard shootout was then just another part of the game.
My goal in the shootout was simple: consistently get the ball to my left foot at the most important time—something I could, within reason, replicate in any stadium I'd find in the Pacific Northwest, on flat or crowned fields, short AstroTurf or long grass, with the (American) football lines painted or burned as crevasses into the grass:
One long touch to get the keeper coming and clear a dozen yards of unpredictable field anomalies,
2. One short touch to get the ball to my left foot,
3. One long shot that just had to pass the then-current position of the keeper more than anything.
It resembled Morse code for the letter K: dash-dot-dash.
I honed my technique after occasionally getting to practice these, at the end of training, when our keepers were already quite exhausted and done with the whole day. But, as a left back, I relished the chance to shoot on goal. I was fortunate enough to be often called upon in games to take some traditional PKs or free kicks. And, when the coach asked who would be willing to take the 35-yard version, my hand went up; I wanted to be first. I wanted to score. I wanted a chance to do what I saw the MLS teams doing. After all, I felt of the same ilk.
Now, a bit older, I look back and think, There are others with this experience, right? I know they're out there; this moment in the American soccer rear-view mirror was not a one-time deal. (And, maybe, it's coming back?)
So, I'm looking for what others who've been through it have to say, to see what they remember. And I've so far found friends from MLS and A-League (remember that?) who have these experiences. And I've found a few guys from the NASL with a recollection or two, as well.
At the moment, through some initial research—cursory conversations and a good amount of Googling—I know two things for sure:
Opinions and experiences vary,
2. I need to get in touch with Jeff Agoos.
After playing collegiately at Pacific University (Oregon), Billy Merck played for the Portland Pythons, Cascade Surge, Utah Freezz, Lafayette Lightning, and Louisiana Outlaws before receiving his MFA from McNeese State University and PhD from Washington State University. He lives in the Pacific Northwest. Twitter: @billymerck
Contributors
Matthew Celentano
TAGS
WELL, IT DEPENDS ON WHAT YOU MEAN BY "FREE."
Enter your best email for full access to the site.