Official responsible for Leo Messi's "ghost goal" to be investigated for bias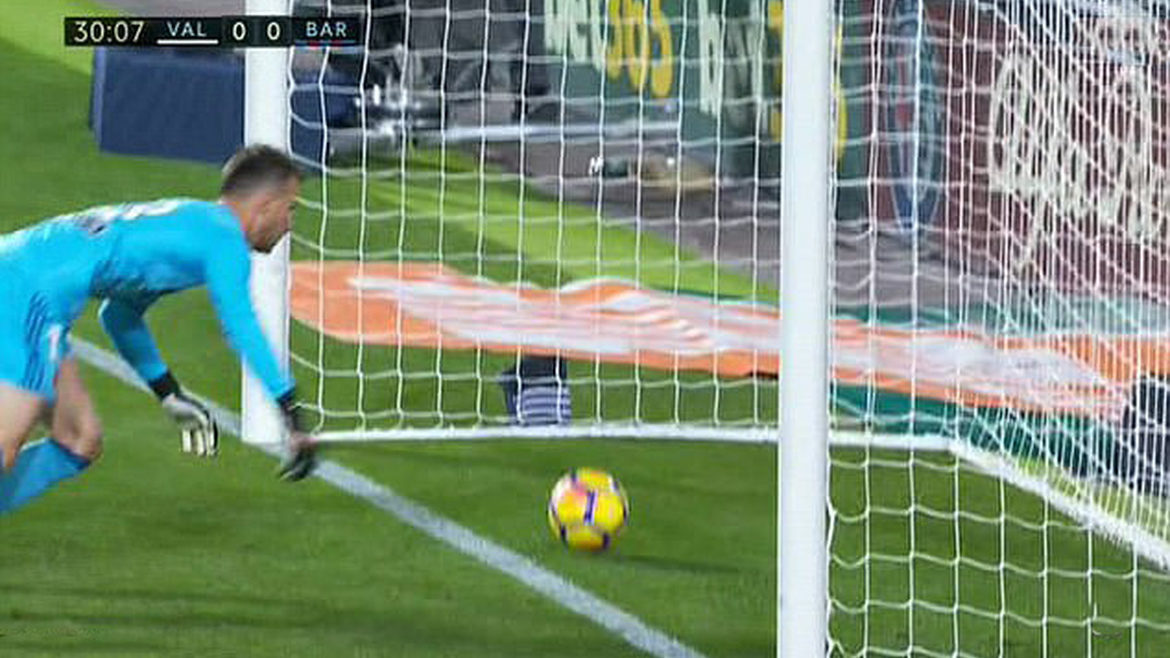 La Liga has opened an investigation into the linesman who missed a clear goal scored by Lionel Messi during Barcelona's 1-1 draw with Valencia after it was discovered that the diminutive official is actually one of Cristiano Ronaldo's innumerable children.
The error sparked outrage from Barcelona players and fans alike. Suspicions were raised by the assistant referee's height, prompting many to question to whether he was, in fact, old enough to hold such a position. Reports that he was picked up by Cristiano Ronaldo's partner, Georgina Rodriguez, after the match led to further investigation and the confirmation that he is one of Cristiano's children.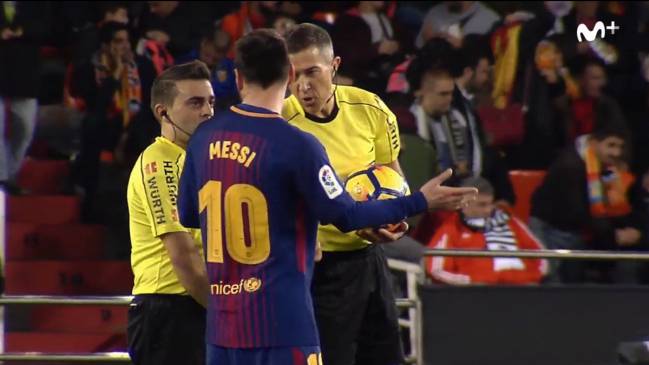 "We're not sure how Cristiano's child came into this role," said La Liga president Javier Tebas. "But, to be honest, he has so many now that it's hard to keep track of them all. In any event, we believe that this was orchestrated in an effort to prevent Messi from scoring goals since Cristiano has struggled to do so himself this season. I can assure you that we will get to the bottom of this."
Despite this error, Messi leads La Liga in goals with 12, while Cristiano Ronaldo has only scored twice. La Liga does not currently have goal line technology, relying solely on referees who may or may not be the children of one of the league's biggest stars.
"The official has been suspended until his relation to Cristiano can be fully confirmed," Tebas added. "Going forward, we will require that all match officials sign a document certifying that they are not the offspring of Cristiano Ronaldo."
When reached for comment, Cristiano said, "I will not confirm or deny that this linesman is my son, but I will say that I am proud of all of my children. Especially those who are La Liga match officials."
---
Follow Brooks on Twitter @BrooksDT.
Contributors
Howler
TAGS
WELL, IT DEPENDS ON WHAT YOU MEAN BY "FREE."
Enter your best email for full access to the site.