We asked Daryl Grove and Taylor Rockwell, hosts of the excellent Total Soccer Show podcast, to preview the MLS Cup final between Seattle and Toronto. Here are some tacticky things they expect to see.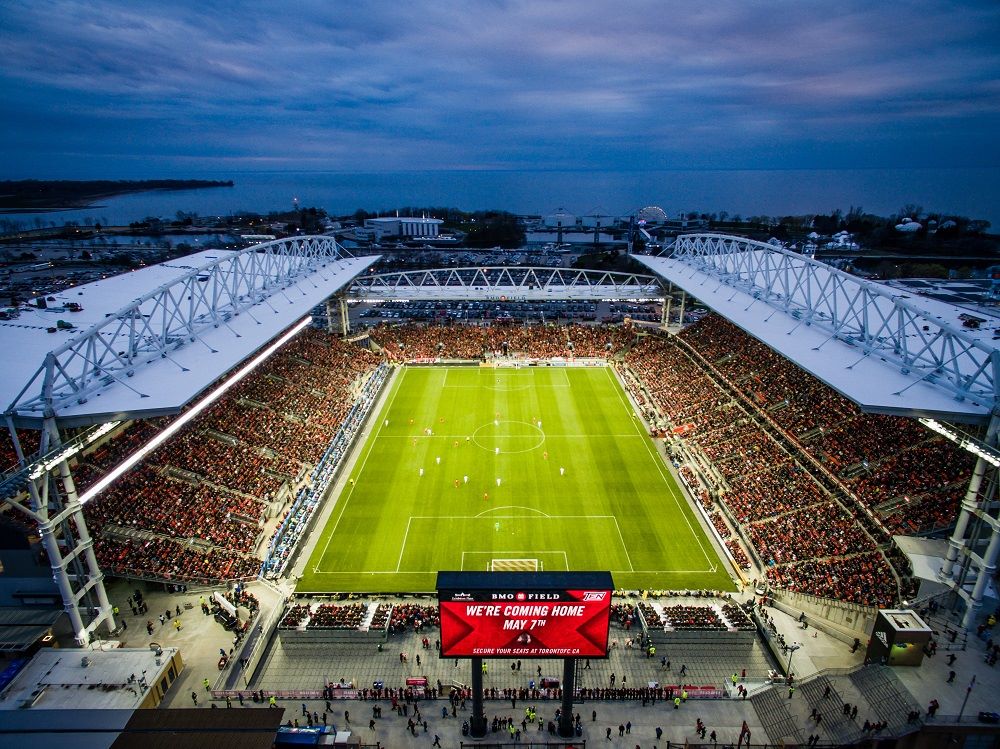 Seattle and Toronto will both try to keep the ball on the cold, cold Canadian floor and pass it around to progress up the field. There's some nuance, but essentially Seattle will play a 4-2-3-1 with Will Bruin at the top, and TFC will play a 3-5-2 with Michael Bradley shielding the back three.
But…Seattle and Toronto are also both really, really good at closing down passing lanes. Seattle's front four are especially smart—watch them shuffle left and right when TFC try and build out from the back. If you see Michael Bradley passing to his own center backs a lot, you're not having USMNT flashbacks. You're seeing Seattle succeed at shutting down TFC.
All of TFC's width comes from the wingbacks, Justin Morrow and Steven Beitashour. If Seattle can keep those guys looking cut off and lonely out wide, TFC may be in trouble. The one outlet that's hard to close down is Victor Vazquez. He's like a Catalan-Canadian Jack Kerouac, always moving, always looking to receive the ball and connect to his teammates.
Seattle's centerbacks, Roman Torres and Chad Marshall, are unbeatable in the air, but very beatable in a foot race. So the aerially dominant but not-especially-dynamic duo will be well protected by fullbacks tucked in tight and two defensive mids—likely Gustav Svensson and Christian Roldan—standing guard in front.
TFC will want to stretch the Seattle defense out and get Sebastian Giovinco and Jozy Altidore running at Torres and Marshall. But more likely is Giovinco and Jozy being surrounded by defenders as they receive the ball, and then getting fouled in traffic. Giovinco will bend the resulting free kick around the wall and toward the top left corner.
If Nico Lodeiro plays on the right, expect him to sneak centrally to confuse everyone and so he and Dempsey can double-team Michael Bradley. But if Seattle lose the ball, this theoretically leaves TFC left wingback Justin Morrow with space to exploit on the counter
Seattle seem to maximize Clint Dempsey's output by not making him responsible for any one thing. Will Bruin provides the hold-up play and finishing, Nico Lodeiro the dribbling and passing, Joevin Jones the pace and crossing. This leaves Clint Dempsey free to do whatever he wants—so look out.
Listen to the full Total Soccer Show preview here, starting at 19 minutes and 48 seconds:
---
Contributors
Howler
TAGS
WELL, IT DEPENDS ON WHAT YOU MEAN BY "FREE."
Enter your best email for full access to the site.