Most playing careers don't go the way they're dreamed up. Jared Odenbeck shares his story of going from the USL to the Swedish fourth division and what he's learned along the way.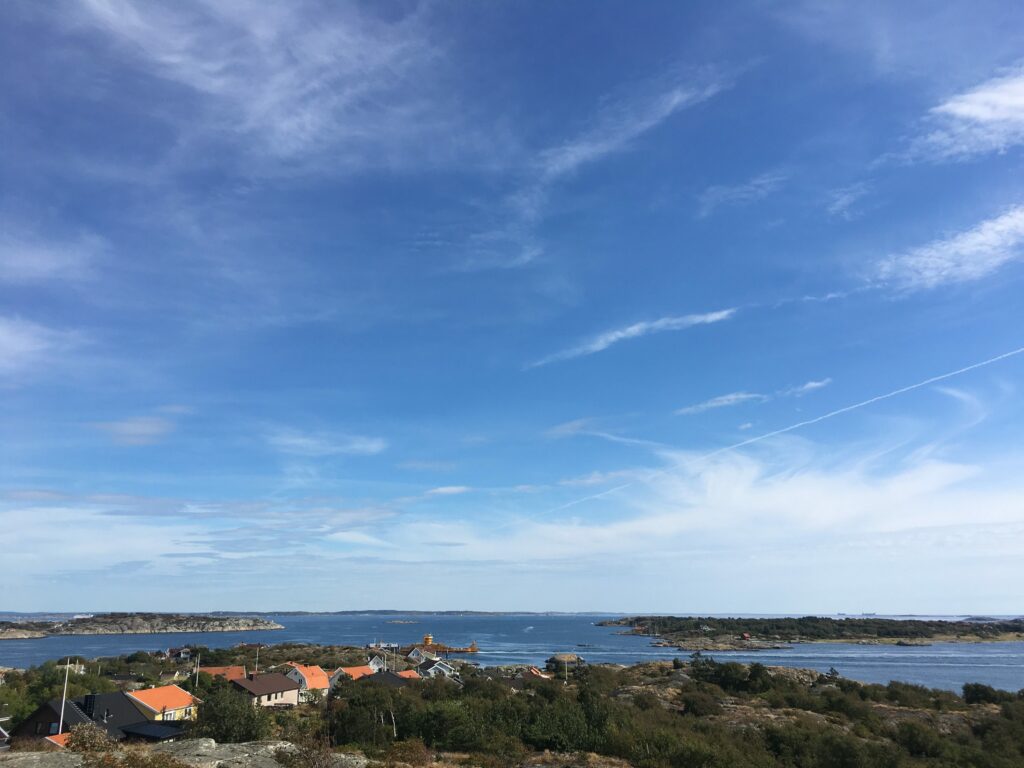 Kalvsund is a rocky island just off of the southwest coast of Sweden. Sparsely populated and splattered with wild grass that surrounds small, weatherbeaten beach-style cottages. It's a humble base for Lindome GIF—a team in the fourth tier of Swedish football—and their training camp following the midseason break.

Outside of training on a firm and bobbly pitch with corner flags that will erode into the ocean in a few years, players engage in non-football competitions drawn up by the coaching staff. From trivia to scavenger hunts that include a final leg with a far-too-literal polar plunge swim bookending training, the camp's focus centers around growing into a collective identity. Finish in last place in a competition and your team straps on aprons and prepares the next team meal.
Some players play for fun while they juggle other jobs. Most of the younger ones play in hopes of signing with a bigger club—like Victor Lindelöf, Manchester United's newest signing, who started his career in the Swedish third tier.  
Some have played as high as the first division, known as Allsvenskan. Others have played as low as Division Four, the sixth tier. Some have real top-level quality and have been passed over by scouts and coaches alike. Some simply do not cut it at this level and have managed to pull off the opposite. In either case, such is football.

I grew up in the suburbs of Charlotte, North Carolina. Without an MLS team in the region, I supported Charlotte Eagles, my local USL side, and attended many home games. I usually scoffed at the lump-it-in-the-channel tactics that many clubs employed. I recall my dad asking me what I would do if USL was my only option.
"I would quit," I said.
Fast forward eight years and I sign for USL's Charlotte Independence. Fast forward four months into my rookie season, and I quit to go to…the fourth tier of Swedish football. Not exactly how I drew it up.
Instead of becoming a college All-American and MLS SuperDraft pick, I found myself struggling for starts in college and then often failing to make the bench in the league that I once winced at from the stands.
When I didn't start in college, I was pissed. After games, I usually isolated myself or trained, so that my negativity and anger wouldn't spill over into other avenues of my life. It was all about me. It took me until my senior year to play with freedom and actually serve my teammates and build them up with encouragement.
When I turned pro, I didn't expect anything drastically different. I knew what I was getting into. I carried on playing because I love the game and I enjoy playing it in a way that brings out the best in the people around me, not for glory or personal pride.
So I wasn't pissed in Charlotte. But, I was injured. I strained my groin two weeks into preseason. Two weeks later, after finishing my rehab, my hamstring went in a reserve game. I missed two and a half months in total—three groin rehabs and one hamstring rehab. I found myself lying face first on the floor of my room crying on two occasions because I had such a severe setback in rehab that my PT shut me down. This meant I had to start over. Again.
Once I was healthy, I had conversations with the staff. I concluded pretty quickly that I wouldn't play. I had guys in front of me with a decade of experience on me. I made the bench on a few occasions, but even then I knew that I simply had halftime to look forward to (anyone who has spent a decent part of their career on the bench knows that this is everything…SHOWTIME).
If I'm being brutally honest, I wasn't consistent enough to get into the team. I had some really good days and I had some bad days. That's not good enough at that level. I've always been self-analytical in a healthy way. I didn't beat myself up over it. I didn't blame the staff. I didn't blame myself. I didn't blame anything. I just understood.
I realized that if I wanted to get anywhere, I would have to put my career on the line to prove to myself and to the football world that I am good enough. I would have to swallow my pride and move down in order to move up. If I failed to climb up in the end, maybe I would finally realize and admit to myself after over a decade of grinding that I simply couldn't cut it anymore. I needed to make a statement to myself on who I was as a person. I wanted to get out of my suburban south Charlotte childhood home so I could get uncomfortable and see what I'm made of as a man.
And yet, on my connecting flight from London to Göteborg, I found myself panicking. What was I doing? I just left one of the best USL clubs and a fantastic training environment. I traded that in and trusted a contact in Sweden that a friend from college put me in touch with. I had never met him before. All I knew was that he guaranteed a trial with a fourth division club whose home stadium, I soon found out, looks like a house for a family of four. I had to trust him not only for a trial, but also for some kind of housing. I arrived knowing no one. I essentially felt like I bought a plane ticket so I could figure out if I needed to retire.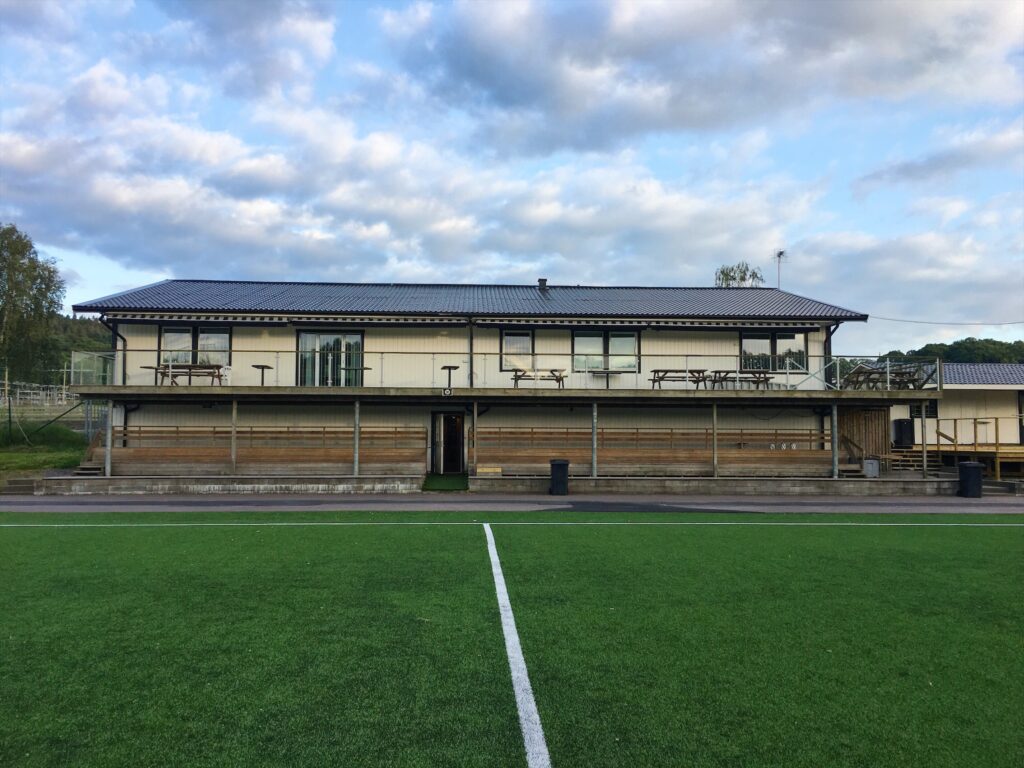 Four days later, I signed a contract through the end of the season with Lindome. In my debut, I nearly broke my leg 30 minutes into a friendly in a city called Trollhättan. Since then, I've earned a spot in the starting lineup and I have a blast everyday. When I see cows off in the distance in between drills in training, I still find myself wondering, "What am I doing here?" As I finish my water and try my best to understand the manager's rapid Swedish instruction, I laugh to myself and say, "playing football." What I've always done.
There's part of me that wanted to be that All-American and first-round pick. There's a part of me that wishes I played big minutes in Charlotte. And there's still a part of me that believes I can play at the USL level. There's also a part of me that believes I can make it in Europe. Sometimes you need to realize you aren't good enough so you can find out that you are good enough. So I'm glad I've come to the Swedish fourth tier to discover what I'm made of as a player and a man. When you strip yourself of all of your comforts, you find out who you really are. I'm getting closer everyday. And I'm just getting started.
---
Follow Jared on Twitter @JaredOdenbeck.
Contributors
Jared Odenbeck
TAGS
WELL, IT DEPENDS ON WHAT YOU MEAN BY "FREE."
Enter your best email for full access to the site.