Who would have thought that a move fueled by vanity and greed wouldn't lead to immediate happiness?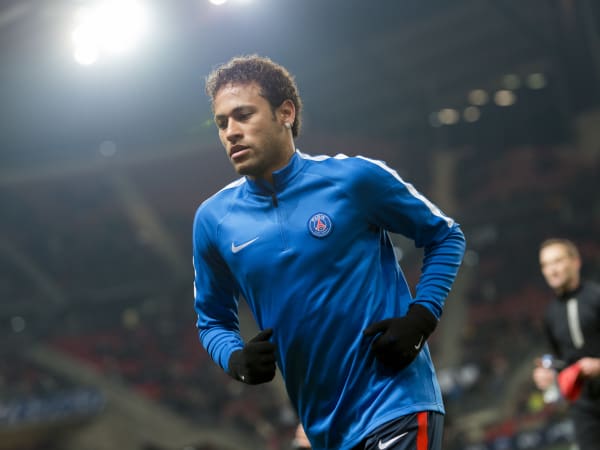 As expected, Neymar has quickly adapted to Ligue 1, but he's adapted to life in France even quicker. "The French complain of everything, and always," Napoleon Bonaparte is credited with saying—and ever since Neymar moved to Paris, he's done exactly that.
Back in November, we chronicled his complaints about his teammates getting to take penalties instead of him, his complaints about the press reporting on his complaints about his teammates getting to take penalties instead of him, his complaints about his manager, and his complaints about the press reporting on his complaints about his manager, and, of course, his tears about all of this.
Well, in 2018 his moaning has continued. He expressed his displeasure with PSG selling friend and fellow Brazilian Lucas Moura to Tottenham, stating "I'm sad because he's a good friend, a quality player who has been used very little. I think it's very unfair. He's my brother in football. […] He could have been used a lot more here, I'm sure of that, but I'm not the team's owner. For me, he should never have left Paris."
He also lamented the state of modern football after PSG's 3-2 Coupe de la Ligue semifinal win against Rennes. Late in the match, Neymar was booked for a foul on Rennes' Hamari Traore. He then extended a hand to help Traore back to his feet, but pulled it back before Traore could grab it. As Neymar grinned about it, the Rennes players fumed.
"Football is a little boring right now," he said after the match. "We cannot do anything—everything is controversial.
"For example, I made a joke at the end by offering my hand [to Hamari Traore] and then pulled it away. It will cause controversy, but it is the kind of thing that I do with my friends all the time. Why not with opponents? It was just a joke."
Well, Neymar, your friends know you're joking when you do it. Your opponents? Not so much. That's the difference there. And the fact that you can't see that shows just how out of touch you are with anyone not named Neymar.
Earlier in the match, with PSG up 3-1, Neymar decided to do a bit of showboating—presumably in an attempt to stave off the boredom of playing this season in an inferior league. The Rennes player Neymar attempted to embarrass with his bit of skill fouled the Brazilian. Nothing vicious, but enough to interrupt the show.
Naturally, Neymar had complaints about this, too.
"They were stopping me by fouling me and I was playing football," he said. "They provoked me but I also know how to provoke, in my own way, with the ball and with my football style."
Stopping you from showing them up isn't provocation, though. It's footballing self defense. Sure, you have the right to try and shame your opponent with your dazzling skills, but they also have the right to stop you (within reason, of course).
Neymar insists that he's happy in France, but all of this conveys something different. Maybe it's the growing pains of an ever-expanding ego or maybe it's just a seamless adoption of his inner Frenchman. Whatever it is, it seems exhausting.
---
Follow Brooks on Twitter @BrooksDT.