Tottenham have established themselves among England's and Europe's elite under Pochettino. Can they cope with the pressure?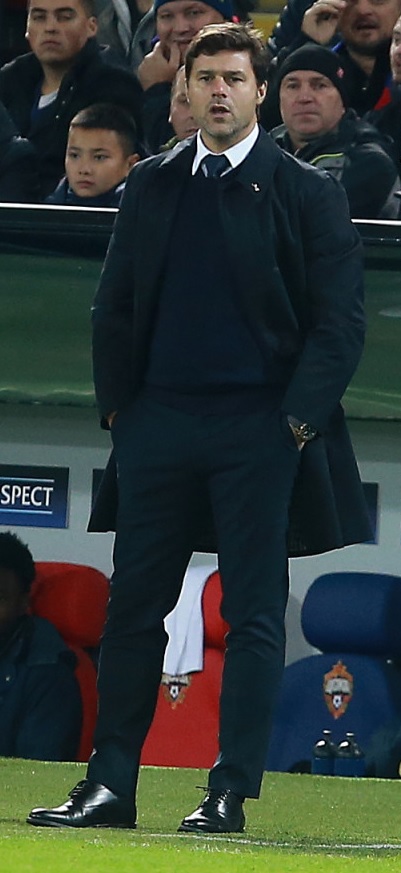 Tottenham Hotspur were merely a bang average Premier League team for years—sometimes even struggling for survival. Now, under Pochettino's new era, there is a sea change. Finally, the club are a force to be reckoned with. But now, with Spurs coming so tantalisingly close to success, fans demand more and more.
You have to delve pretty deep into the past to find the last successful Spurs sides before Pochettino. There was a glimmer of hope under Harry Redknapp and some novel success with Martin Jol. The last time the club finished at least third in the League was in 1989-90. The years between 1981 and '82 saw back-to-back FA Cup wins. Since then, "the Lilywhites" have been shadows of those sides. Younger fans don't know what it's like to win an FA Cup or a league title, or anything except the League Cup in 2008. But they also don't quite understand why the club haven't been winning titles for such a long period of time. They have missed out on suffering through the dark ages of the really not so distant past.
Fast forward to the current period and Spurs have progressed significantly. They are now a constant fixture in Europe whilst challenging for the league and playing attractive football. Pochettino has changed the entire culture of the club. He has instilled a philosophical and a mental shift that translates into results on the pitch. Players are no longer timid, uninterested spectres that roam a pitch. Banished are the likes of Emmanuel Adebayor and Benoit Assou-Ekotto, players who were inconsistent and lacked the right motive for playing. "I play for the money," Assou-Ekotto once explained. "Football's not my passion."
Now, they are hard workers that press in packs and have faith in their abilities. There isn't room for laziness or complacency. Players have to be passionate about the game. Mercenary players have been replaced by such faithful club servants as Harry Winks and Erik Lamela.. Both have suffered knockbacks with long-term injuries. Both are making remarkable returns to the squad in a way that they seem like new signings.
If Spurs do want to win a title, some kind of change will be needed. Pochettino is a fantastic manager and needs to remain in charge. His ideas, tactics and general capability suit the club well. The high-press encourages an energetic, attacking playing style which allows no time for unfit or nonchalant players. This is an organised approach where players know what is expected of them, and where players are rewarded for good form over reputation. He has abolished Redknapp's selection of reputable talents to give the opportunity for young talent to thrive. And, in doing so, he has birthed many homegrown stars, such as Harry Kane, Harry Winks and Eric Dier. Levy has kept his faith in him, rather than adding to the string of managers that preceded him. However, with no spending in the summer, the club's progress is hitting a ceiling. The club have challenged for the league title, but lack the resources to maintain their campaign. In Europe, they simply can't match some of biggest clubs due to a vast disparity in wealth and thus depth of talent.
As much as Pochettino strives to recapture those "Glory Glory Tottenham Hotspur" days, he and his squad are throttled by the chairman's investment. Since 2014, Spurs have spent £254m and have recouped £225m, which leaves a £29m net spend. This is tiny compared to Manchester City's own respective net spend at a figure shy of £500m. The club is unlikely to match such a spend, but it does need to take steps towards increasing their investment.
There are still some weaknesses in the squad depth which such spending could help address. This is particularly true at fullback. Kieran Trippier and Serge Aurier at the right back spot have both performed inconsistently. Trippier had a good World Cup, one which demonstrated his attacking contribution. However, his defensive game was less tested since Kyle Walker was deployed as the right centre-back, always able to cover his compatriot. Since returning to Premier League and Champions League action, Trippier has been exposed defensively. Most recently he was switched off when missing a header in Spurs' league match against Manchester City, complacently allowing Raheem Sterling to get past him to the by-line for a simple ball to Riyad Mahrez to sweep home. Aurier was brought in specifically to strengthen the position, but he has had very little impact in truth. Tempestuous, sent off against West Ham, he has failed to get past Trippier into the first team.
Moving across to the other flank, Ben Davies and Danny Rose have gone unchallenged for too long. Davies is a solid defender but offers very little offensively. He may have scored a couple of goals in his Spurs career, but his assists tally and chance creation are both disappointedly low. Rose, on the other hand, has struggled with his form since coming back from injury. A victim of his own successful two seasons with Pochettino, he isn't such an engine as he used to be, his dynamism in offensive and defensive situations now rather limited.
Another issue that Tottenham need to solve is adding another central midfielder. For the first time in Pochettino's relatively young squad, some players are ageing. Mousa Dembélé is deteriorating fast. His form has dipped as a result of several injuries, and his previous infallibility in possession and his graceful yet robust physicality in midfield isn't what it used to be just a season ago. Generally, the Spurs midfield has been vexed by injuries this season. Victor Wanyama is another key player that has suffered a long-term injury, along with Harry Winks, Christian Eriksen and Dele Alli. In their stead, Moussa Sissoko has been deployed to mostly poor levels of success. His record transfer fee hasn't helped him, and furthermore, he has undergone some kind of positional changes. Pochettino has used him across the midfield, sometimes deeper and more centrally and other times at a wider position. Due to his complacency, he doesn't really seem to be more effective anywhere, with middling-to-poor performances in each position. He has a place in the squad to fill in and to help rotate the squad. However, what Tottenham really need is a player with an equal calibre to the likes of Dembélé, Wanyama and Dele. A midfielder may offer different capabilities, but they need to be a player that would cause Pochettino a selection headache.
Pochettino can take a player such as Sissoko and forge a role for him in the team. He is able to galvanise more experienced players while also nurturing younger players. Thus, he is a good man-manager, capable of making the most of what resources he has. At the start of the season, he claimed the club had achieved their objective, keeping their best player, Harry Kane, at the club. This shows he believes he is able to pull together his resources to mount a good campaign.
Indeed, since 2014, the club has consistently finished in the top four, with Champions League football. But, expectations change. This is the end of the beginning of Pochettino's Epoch. He has laid the foundations at the club but now he must be assisted with extra funding. He must now realise that he has reached a moment of stagnation. And if he already has recognised where he must improve his squad, then he must do his best to go after those targets. The issue, therefore, lies with the chairman, who will have to change his austere transfer policy and break the wage structure if he wishes his club to progress to the next level.
---
Declan Wiseman is a football enthusiast, who enjoys writing, playing and watching the beautiful game. Otherwise he spends time lifting heavy things and putting them down, alongside his love and pursuit of literature, culture and veganism. A lifelong Tottenham Hotspur fan, he contributes to Spurs For Life, a site dedicated to the "best club on earth". You can follow him on Twitter at @wizward.
Contributors
Declan Wiseman
WELL, IT DEPENDS ON WHAT YOU MEAN BY "FREE."
Enter your best email for full access to the site.