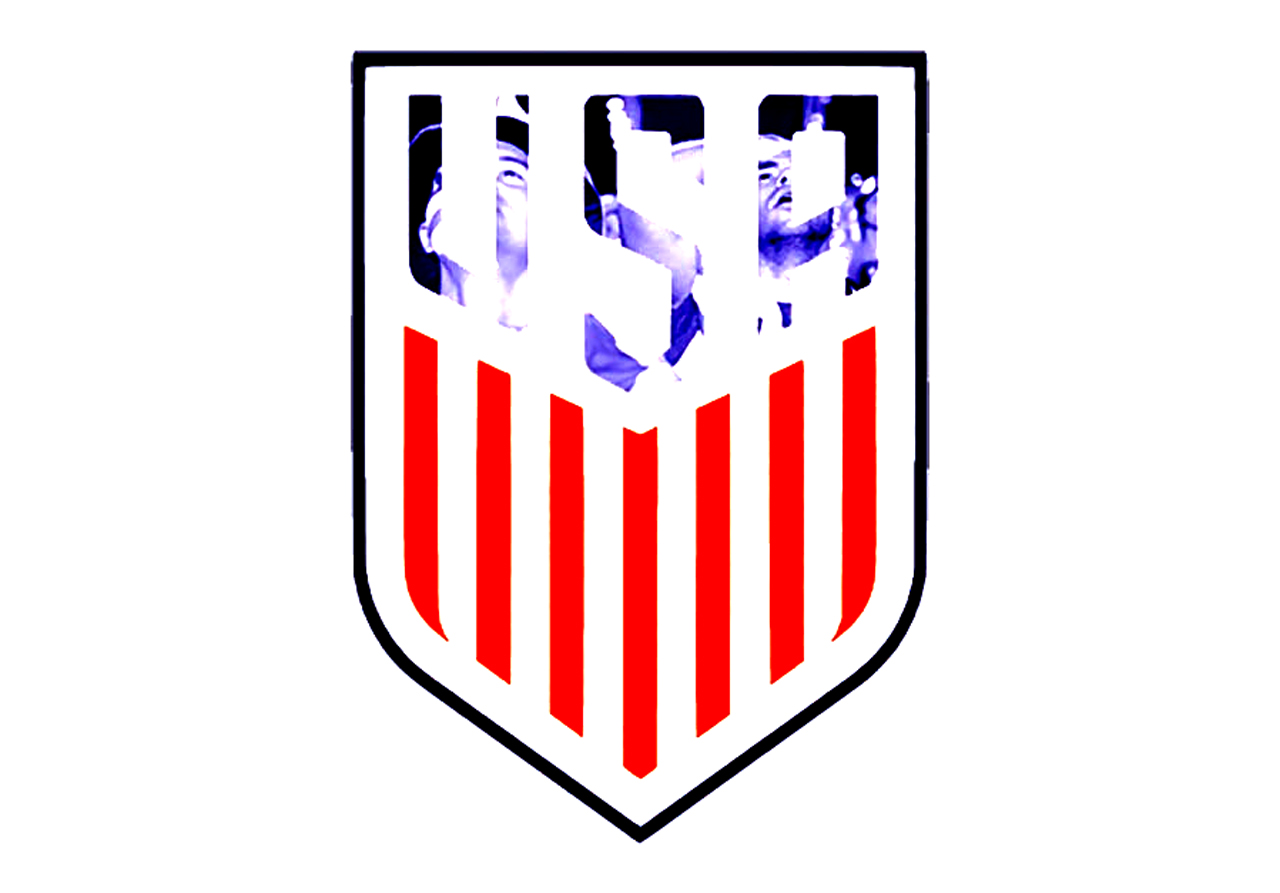 By Travis Timmons
I was alone on my couch. It was deep into 10 p.m. The kids were asleep. My wife was reading in bed. Student essays needed grading. The dishwasher was churning away. My back ached from the usual night of household chores. I barely felt awake. Maybe I'll read a bit, then get to bed…I went online for a last glance at the soccer news.
Oh yeah, I just realized: the U.S. Men's National team is playing its final qualifier against Trinidad and Tobago.
I had totally forgotten. Honestly.
Maybe it was the minnow opponent, maybe it was that I'd just assumed the USMNT would qualify as usual. Maybe it was the bandwidth I already devote to following the Bundesliga. Maybe it was simply being dead tired on a work night with kids to get to bed, dishes to be done, and the litterbox to declump.
Whatever it was, by the time I turned on the game, it was deep in the second half. The USMNT trailed. And we all know what happened next.
I was furious when I saw that scoreline—furious at Trinidad and Tobago for doing this to us, and only packing half its stadium. And furious at the U.S. men for crapping all over the qualifying bed and humiliating us.
By the final whistle, I was stunned, then numbed. And suddenly wide awake. I tried telling my sleepy wife about the disaster. I think she did her best to understand, but really just needed to get to sleep. I felt sick. I couldn't sleep till 1 a.m.
The next couple days were empty. A few other parents at school pick-ups had similar feelings—a small knot of us "soccer parents." We were embarrassed. Then disgusted. And sad for Christian Pulisic. During that week, I really worried about the progress of soccer in the U.S. No summer viewing parties. No group stage suspense. No ROI for Fox Sports and its investment in soccer coverage. And especially no formative experience for my eight-year-old son's cohort of watching his country in the World Cup. At least for another four years. The stakes felt high. But at the very least, watching the 2018 World Cup would be a very different experience.
—
It's late spring. The 2018 World Cup is about a month and a half away. It's early morning and I'm on the elliptical in the basement, listening to the "Dos a Cero" We Came to Win podcast episode, which had a clever premise: focusing on the Mexican reaction to the original Dos a Cero match. For Mexicans, the infamous loss has a "Where were you when…?" quality to it; the interviewed fans remembered where they were and with whom they watched the match. This shameful memory was burned deep in the Mexican soccer psyche. However, what really struck me from the episode is the communal way Mexicans experience their national teams matches: watching with family, friends, and neighbors; debating squad selection and tactics; lamenting history's repetition; being pissed off together, then returning to life.
The podcast episode taught me an unintentional lesson: we can all do better in U.S. soccer culture.
I remembered my half-forgotten and half-watched solitary viewing of the USMNT disaster at the Hasley Crawford Stadium. I could have done better. Many of us could have done better. The Trinidad and Tabago loss was clearly a "Where were you when…?" moment in U.S. soccer. And I was alone, not to mention half-awake.
For good reason, the current discussion around U.S. soccer is focused on the failure of the USMNT to qualify for Russia. However, we can also use this moment to check in with the state of U.S. soccer culture—an area where us fans have some agency at least. Moreover, I believe that the men and women playing for the national U.S. squads are ultimately, for better or worse, products of our cultural soil. Tending to our national soccer culture is a grassroots effort in this respect. We each make tiny contributions to the "soil" of U.S. soccer culture. And this matters. A lot. I'm convinced that our players will only be as good as the soccer culture that produced them.
We can all do better in the U.S.
At least this was the lens through which I viewed the 2018 World Cup. I tried to learn from the various national fan cultures, communal rituals, and in-stadium collectivity on display. It was a watch-and-learn World Cup for me. The U.S. not qualifying (and Germany's early exit!) freed me up to simply observe and reflect on soccer culture during the tournament.
Of course, U.S. national fandom has grown immensely during the last 28 years. We have the American Outlaws, our national supporters group. We have watch parties and public screenings during World Cups. We have "Deuce Face." We have anger. We have "Dos a Cero." We have Landon Donovan's goal. We have magazines, podcasts, social media, websites, forums, etc. all devoted to kvetching about the U.S. national team. A whole industry, practically. By many metrics, these are golden times to follow the U.S. national team.
And yet.
And yet I wonder how many of those fans watching the Donovan goal or the 2014 World Cup watched any USMNT friendlies? Or the Hex? Or even the Copa America? Or follow the progress of Christian Pulisic and other young stars? I'm not saying that "true" fans (whatever that means) watch all the matches and know everything about the USMNT (I would fail this test!), but I am saying that U.S. soccer is largely a "big events" culture, associated with World Cups.
We need a monthly national team culture whenever our men and women play friendlies, qualifiers, etc. Here, I took inspiration from the Mexican families in the We Came to Win episode, who collectively watch any national team match and can debate selection, tactics, and contextualize the present within the past. At least this way, we can collectively experience the next "Where were you when…?" moment for the U.S. national teams. Collective experience can turn into collective history and tradition.
From the World Cup, I was inspired by fans from our own hemisphere: Central and South American fans (Mexico, Panama, Peru, Argentina, Uruguay, Brazil, and Colombia), who brought the kind of singing and chanting I'm used to only seeing in club play. Or the beautifully collectivized fans from countries like Iran (those horns!), Nigeria, Senegal, or Iceland.
It's specifically the singing and chanting that catches my attention. In What We Think About When Think About Soccer, English philosopher Simon Critchley makes the case (via Friedrich Nietzsche and Hans-Georg Gadamer) that music and singing can create a collective sublimity that is virtually unrivaled. Critchley cites the long-standing English tradition of singing at matches as evidence that singing creates ecstatic bonds, traditions, and even becomes a participant in the match itself.
So what are you going to do?
I'm committed to making U.S. national team matches a bigger deal (for both men and women teams) by following our teams more closely in the news, prioritizing our matches, trying to watch the matches in community with other fans (and bringing along new fans), writing more about U.S. soccer, and hoping that my son and others close by develop their national fandom habits from all of us trying to do a bit better. Our collective fandom helps create tradition, which fertilizes our soccer soil in the U.S. We can all do better. I know I can.
Originally from Santa Fe, New Mexico, Timmons calls Pittsburgh, Pennsylvania home now. Aside from writing at Howler, he's an editor and columnist at the Bundesliga Fanatic and submits writing to The Short Pass. Timmons is a tenured college English instructor. His writing has also appeared in Bloomberg Sports, the Good Man Project, and his former blog, Sportisourstory.tumblr.com, and elsewhere. He tweets at @tptimmons.
Contributors
Matthew Celentano
TAGS
WELL, IT DEPENDS ON WHAT YOU MEAN BY "FREE."
Enter your best email for full access to the site.