Home
Dirty Tackle
What's new in the Premier League this season: A deeper commitment to misery
What's new in the Premier League this season: A deeper commitment to misery
August 3, 2017
Exciting changes in the league you are legally required to call The Best in the World™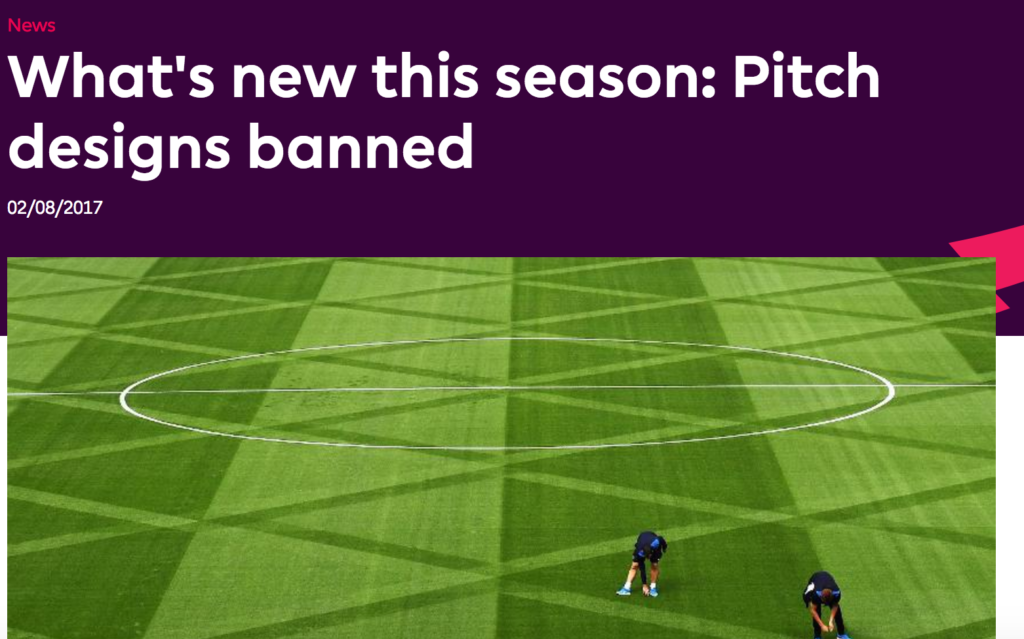 With the new season mere days away, the Premier League's official website has touted some changes that are sure to get fans excited. Like banning the totally harmless and often beautiful designs some clubs cut into their pitches. "The second of 10 developments for 2017/18, ground staff will no longer be allowed to be creative with playing surfaces," the league proclaims, as if this isn't a completely depressing and unnecessary act of repression. But what other wonders are in store this season? Here are the other nine…
-Your favorite club's matches will all be played whenever you have other commitments that cannot be broken.
-Smiling will be a yellow card offense.
-Players are no longer allowed to have hair.
-All plane banners are to include a sponsored message from TAG Heuer.
-Wayne Rooney will be allowed to play in the nude.
-Halftime will be three hours long.
-Anyone caught shifting their weight so their leg doesn't fall asleep will be given a lifetime stadium ban.
-Agents will be allowed to halt matches in order to renegotiate their clients' contracts.
-The ball will be square.
---
Contributors
Howler
TAGS
WELL, IT DEPENDS ON WHAT YOU MEAN BY "FREE."
Enter your best email for full access to the site.