Home
Dirty Tackle
Antoine Griezmann plainly avoids congratulating Champions League winner Raphael Varane with rest of…
Antoine Griezmann plainly avoids congratulating Champions League winner Raphael Varane with rest of…
June 7, 2017
Club rivalries hilariously bleed into national team activities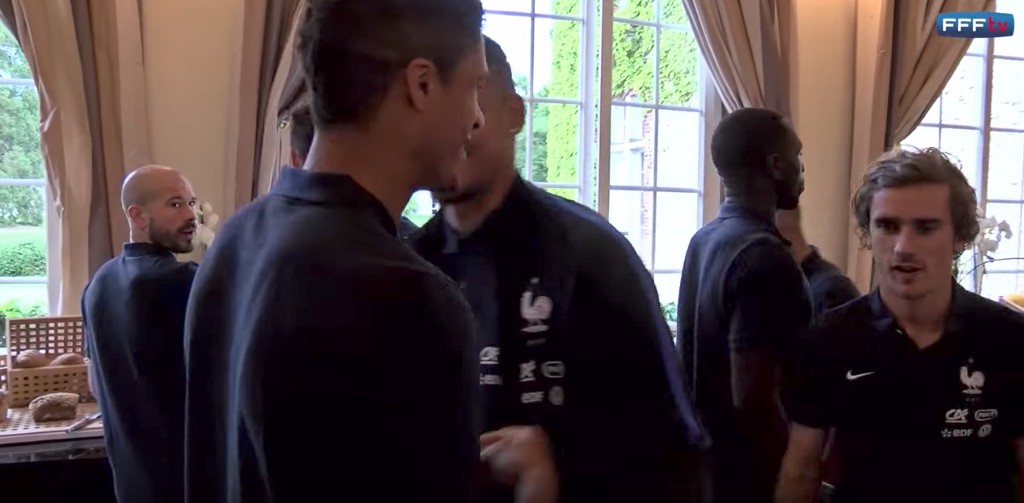 It's often asserted that when national teams convene, club rivalries are put aside. Antoine Griezmann isn't having that, though.
When Raphael Varane joined France's training camp late after winning the Champions League with Real Madrid, his teammates and coaches warmly greeted him, offering their congratulations on his accomplishment. As this was happening, Griezmann—who recently reaffirmed his commitment to Atletico Madrid, Real's local rival and the club they eliminated in the Champions League semifinals—pointedly slipped right by him without a word.
Later, at a team meal, France manager Didier Deschamps called out Varane and led a round of applause for him, but Griezmann was the only one who didn't clap. Instead, he appeared to say something to Varane, presumably something to the effect of "Cristiano Ronaldo's new haircut looks super dumb."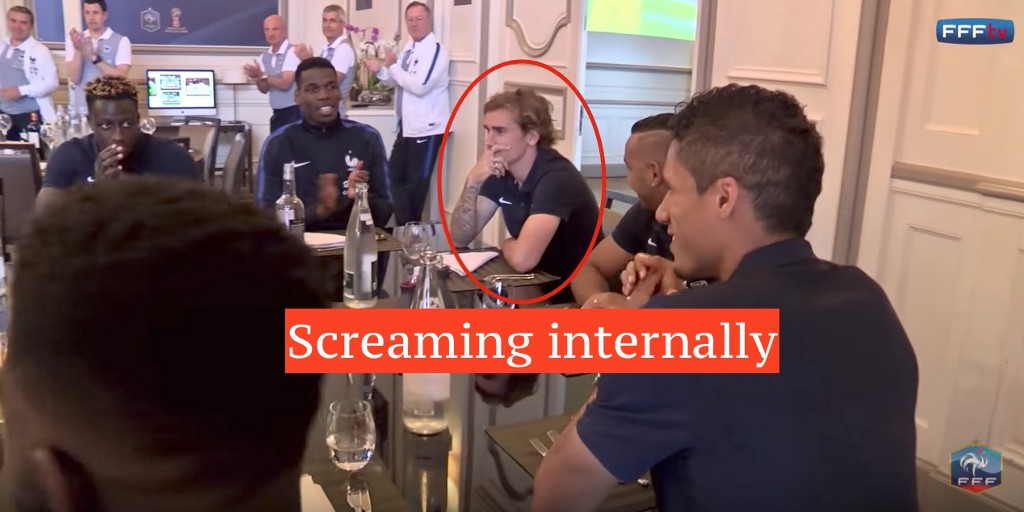 I'm not sure what the players ended up eating at this meal, but Griezmann dumped a whole lot of salt on whatever it was.
Some might call this behavior petty or unsportsmanlike, but I'm sure Varane wasn't bothered by it, so no one else should be either. It's ultimately just kind of funny that Griezmann would express his simmering bitterness this way.
Contributors
Howler
TAGS
WELL, IT DEPENDS ON WHAT YOU MEAN BY "FREE."
Enter your best email for full access to the site.