Home
Dirty Tackle
Arsene Wenger claims that winning fewer trophies makes his record more impressive than Alex Ferguson's
Arsene Wenger claims that winning fewer trophies makes his record more impressive than Alex Ferguson's
January 5, 2018
"Anyone can keep their job for a long time when they win the title every year," says Wenger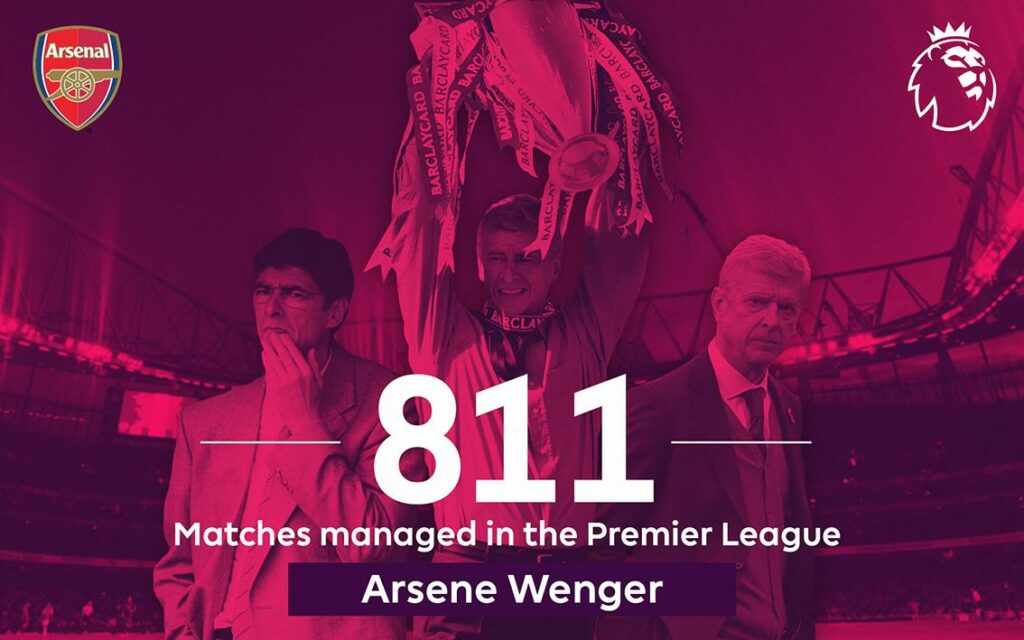 Arsene Wenger has audaciously claimed that his new record for most matches managed in the Premier League is far more impressive than Sir Alex Ferguson's since he won far fewer titles than Ferguson did. Wenger made the claim after managing his 811th Premier League match for Arsenal, besting Ferguson previous record of 810 for Manchester United.
"I think I have achieved something very unique," Wenger told reporters when asked about his accomplishment. "Yes, Sir Alex's accomplishment was very nice with so many years and so many titles, but to stay this long in one job without winning so many titles is more impressive, I think. Anyone can keep their job for a long time when they win the title every year, but to go even longer without winning the league every year is more impressive, I would say."
Ferguson won the Premier League a record 13 times during his 26 years with Man United (six of those years predate the Premier League), including five of his last seven seasons, before retiring in 2013. Wenger, on the other hand, has only won the Premier League three times in his 21 years with Arsenal, with the last one coming nearly 14 years ago.
"When you have so many trophies, a contract extension is purely the manager's decision. Of course the club will want him back," Wenger added. "But when you don't have so many trophies, the manager must show something deeper to convince a big club to offer another contract. Most managers cannot do this. Their only philosophy is to win trophies, so when they do not do it, there is nothing else to say. Some even get sacked after one year of not winning the league—sometimes even less. For example, there are many Chelsea managers who wish they could do what I have done."
Asked how much longer he thinks he can continue, Wenger replied: "I think I can continue many more years without winning the league. If Ferguson was still with Man United and he had them where they were the last few years, probably his story would be different. But what do I know? I'm just the manager with the most Premier League experience."
---
Follow Brooks on Twitter @BrooksDT. 
Contributors
Howler
TAGS
WELL, IT DEPENDS ON WHAT YOU MEAN BY "FREE."
Enter your best email for full access to the site.