A rollercoaster of emotions to start the season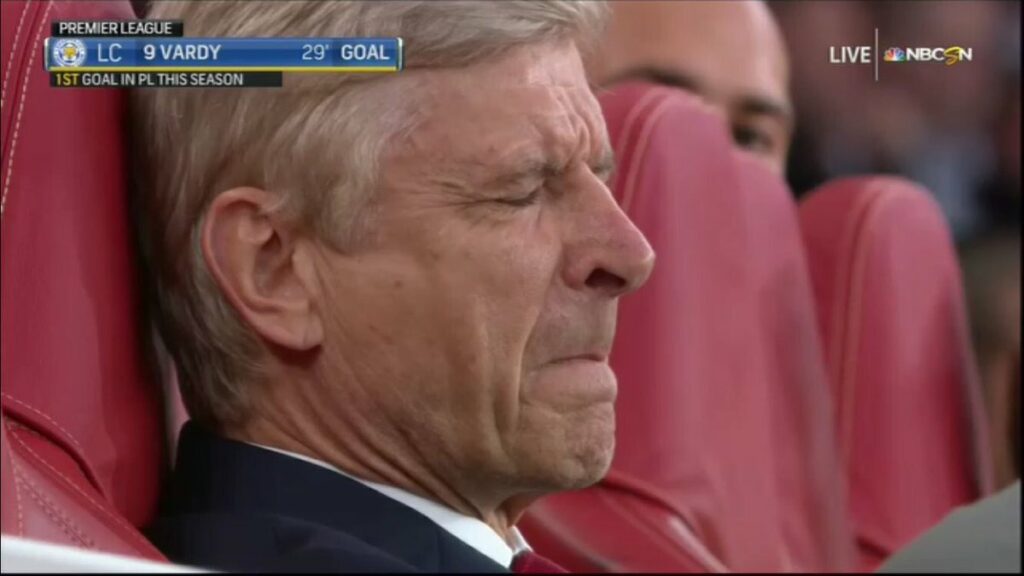 Marking the start of Arsene Wenger's highly questionable two-year contract extension, Arsenal beat Leicester City 4-3 in a Premier League opener that only Wenger's Arsenal could have provided. Their marquee new signing, Alexandre Lacazette opened the scoring with his first shot in the second minute for the joint fastest goal to start a new Premier League season. But Shinji Okazaki quickly equalized for Leicester in the fifth minute. Jamie Vardy then put Leicester ahead in the 29th minute, sending a familiar taste of anger and dread through the Emirates.
Danny Welbeck then equalized for Arsenal in the seconds just before halftime, but Vardy scored again in the 56th minute to put Leicester back up 3-2. Aaron Ramsey and Olivier Giroud entered the match in the 67th minute and they scored in the 83rd and 85th minutes, respectively, to give Arsenal a rather stunning 4-3 win.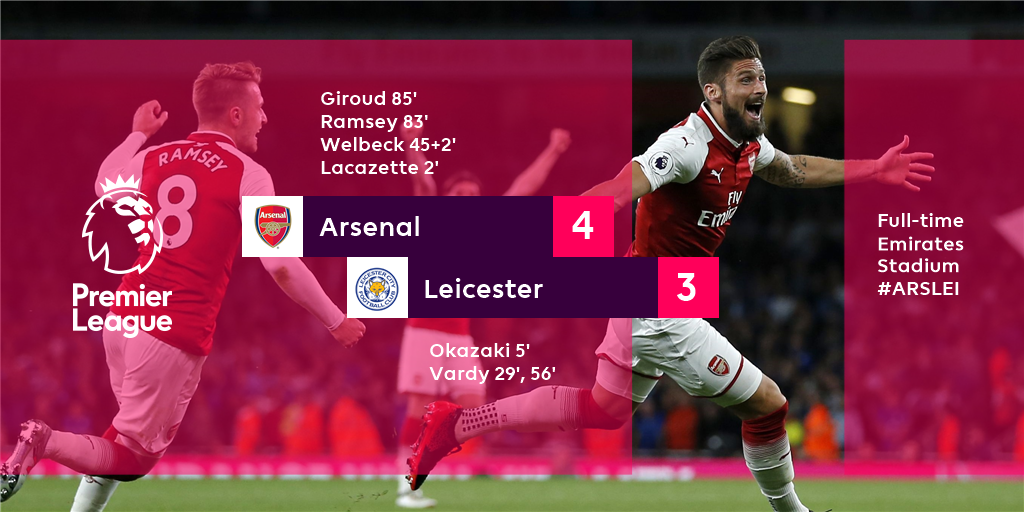 The following are Arsene Wenger deepest thoughts at select points during the match.
2′ — Lacazette scores (Arsenal 1-0 Leicester)
5′ — Okazaki scores (Arsenal 1-1 Leicester)
"OK. It's alright. We won the preseason treble. A draw in the first match of the season is no big deal. No one's going to start a 'Wenger out' chant over a 1-1 draw in the first match of the season…right?"
29′ — Vardy scores (Arsenal 1-2 Leicester)
"They can't sack you after one match. They can't sack you after one match. They can't sack you after one match. They can't sack you after one match. They can't sack you after one match…"
36′ 
"Someone should check and make sure Alexis Sanchez is still here."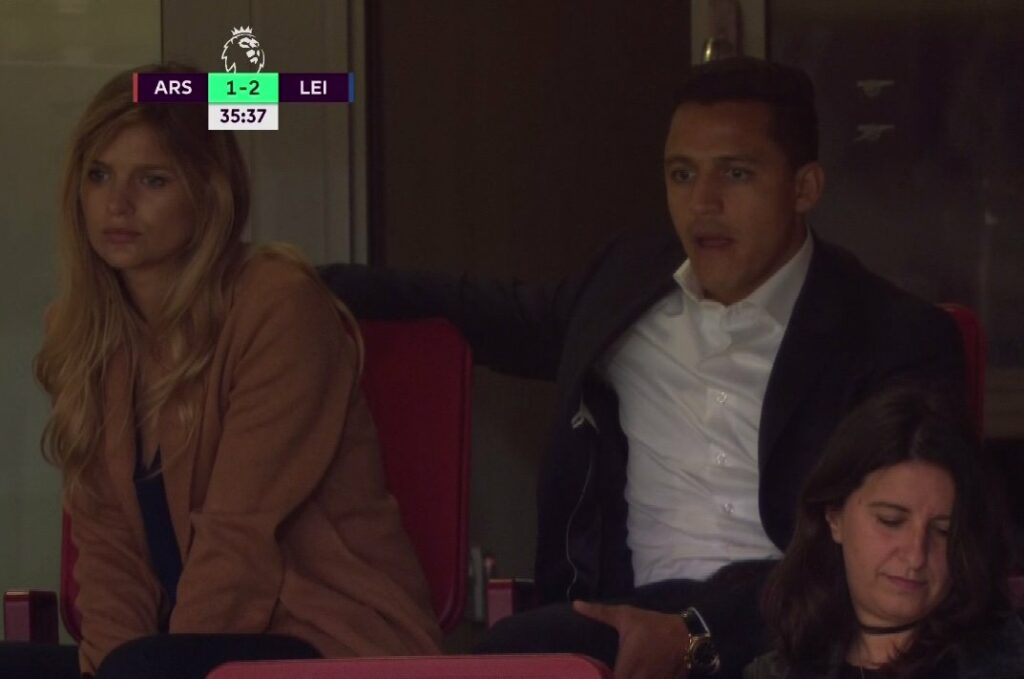 45'+2′ — Welbeck scores (Arsenal 2-2 Leicester)
"YES! Ok, ok, now I have to come up with a halftime team talk that isn't just sobbing and asking the players why they hate me for 15 minutes…"
56′ — Vardy scores (Arsenal 2-3 Leicester) 
"First he says turning down a move to Arsenal was 'easy' and now he does this. The next time Jamie Vardy invites me to a party, I will not even RSVP."
58′ 
"Someone should lock Alexis Sanchez in the bathroom until the 1st of September."
66′ 
"Fine. I guess I'll put two of my best players in the match. But if they both score I'm going to look like an idiot for not doing this sooner."
 74′
"Eh, might as well put Theo Walcott out there, too. We haven't had enough offside calls in this match yet."
80′
"Is that Alexis leaving?!? I've got to stop him! Tell him that he can have whatever he wants! That I will die without him! That food would no longer have taste if he leaves! Oh…oh wait. That's just Gunnersaurus high-fiving a small child. Note to self: Purchase enough duct tape to affix a small man to the ceiling of my office."
83′ — Ramsey scores (Arsenal 3-3 Leicester) 
"They can't sack you for getting a draw. They can't sack you for getting a draw. They can't sack you for getting a draw. They can't sack you for getting a draw…"
85′ — Giroud scores (Arsenal 4-3 Leicester)
"Holy shit! I should've threatened Giroud's place in the team years ago!"
FT — (Arsenal 4-3 Leicester)
"NOTHING WILL EVER GO WRONG AGAIN! … Maybe we don't even need Alexis Sanchez. And the money we would raise from selling him would look so nice in our bank account."
---