After a month in Brazil, one writer reflects on the people, places, and events that made #THISWORLDCUP so surreal.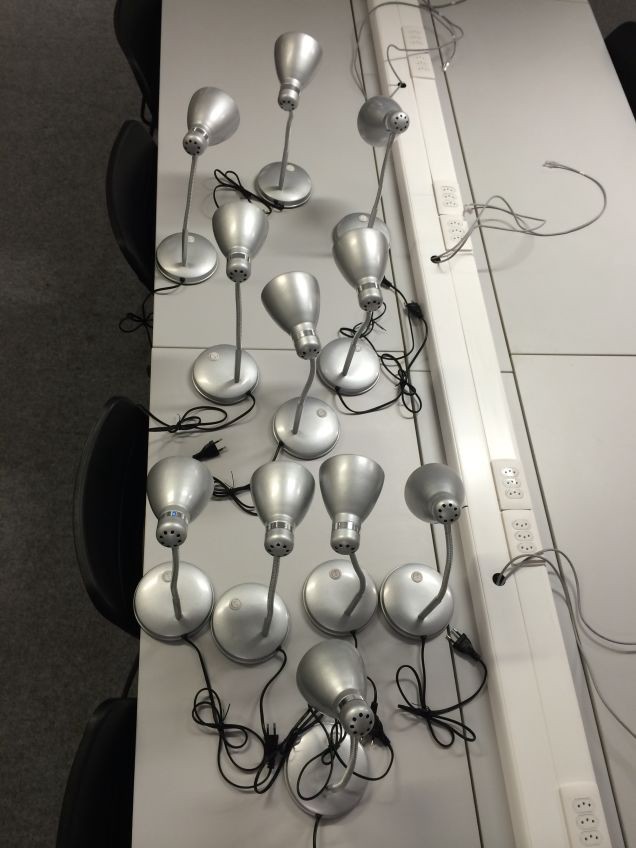 By Alexander Abnos
Was the World Cup fun to watch? Damned right it was. It was fun to cover, too. Lots of exciting games, story lines galore, the works. Yet what I might remember most about this World Cup are the little things: the tiny annoyances, recurring themes, or downright crazy situations that manifested themselves at times when you couldn't help but notice, take a step back, and admire the handiwork. Here are 11 of the zany characters and events from a World Cup journey that was as wild to experience in person as it must have been to observe from home in the U.S.
1. David Luiz
The Brazilian national team captured the imagination of the country in the group stage, gave everyone severe headaches in the Round of 16 and Quarterfinals, then completely shat the bed in what is almost certainly the worst fourth place finish in World Cup history.
Of all the players that could personify such an inconsistent, undisciplined performance, none did so with as much gusto as David Luiz. Did Brazil win? There's David Luiz on the cover of the paper, screaming his lungs out in celebration after scoring a belter. Is Brazil primed to get absolutely codswalloped? There's David Luiz, belting out the national anthem, holding fallen star Neymar's shirt — as if the striker had died instead of sustained a healable injury — then promptly missing all his defensive duties. Did Brazil lose 7–1 then 3–0 to close out the tournament in horrific fashion? There's David Luiz, appearing distraught and drained at the final whistles.
2. Double hot dogs
One of those things that sounds vaguely intriguing but turns out to be exactly what it sounds like. They sold these at the snack stands at the Media Center, and also in the stadium at large. They were surprisingly good. A little spicy. Then again, the only time I had one was at the opening game when I hadn't eaten all day up to that point.
3. Questions about Cristiano Ronaldo
I'll never forget sitting in Portugal coach Paulo Bento's press conference ahead of the USA's game against his team, hearing the same question asked six different times in six barely different ways. Was Cristiano Ronaldo fit? Will he play? What is the likelihood Cristiano Ronaldo will play? What do you think Cristiano Ronaldo brings to the team? How will the team handle it if Cristiano Ronaldo doesn't play?
Bento answered each with the same long rant that amounted to not very much. Nothing worthwhile came out of that press conference. At other press conferences I attended, journalists dressed like and asked questions as if they were fans, coating each question in a minute-long fawning rant toward the subject. All reminders of just how different the sports writing profession can be in places that aren't the United States. And how similar it can be too, at times.
4. The opening ceremony
There were trees on stilts and Jenny From The Block was there and Pitbull wore clothing. And it was loud. Oh so very loud. If nothing else, the ceremony was representative of the cup in that one had absolutely no clue what the hell was going to happen next.
Oh, and remember the paraplegic who was going to use a mind-controlled exoskeleton to kick a soccer ball? Yeah, they had that too. For about half a second.
5. The entirety of June 15
One of the biggest frustrations of the World Cup, outside of the lengthy-seeming rest days toward the end of the tournament, is that the opening match is just that — one match. After four years of waiting, FIFA gives you one 90 minute game, and expects that to be enough to satisfy the craving.
But FIFA has to make up for that one-game day somehow in a jam-packed group stage schedule. Which is how we got the glorious soccer day that was Saturday June 15, where four games in a row kept us entertained, quite legitimately, for eleven straight hours.
This was the day when the Colombians introduced themselves (and their dancing) to the world with a 3–0 demolishing of Greece. Then Costa Rica began its miracle run with a 3–1 win over Uruguay. Then Italy topped England in a match that seemed to be between two of the group favorites, and instead turned out to be between two of the Cup's disappointments. The day ended with the Ivory Coast's back-and-forth, 2–1 win over Japan.
Days like this were why the #THISWORLDCUP hashtag was born. We may never have a day of international soccer like it ever again.
6. The lamps
If ever there was a monument to the weird, nation state-like nature of the World Cup, it has to be the official media center constructed at every host stadium. I went to seven of the twelve stadiums myself, and within the bowels of each one lay a well-powered, internet-rich oasis. Floors covered in grey carpet, walls white, some sort of white fabric covered up bright fluorescent lighting. Lockers lined the walls. There was always a set of small shelves called "pigeon holes" with a sign above them indicating as such — I never really figured out what that was for. TVs stationed at each table showed the other games to a probably miserable, overly-tired line of scribes. A concession stand of sorts sold fried snacks, overpriced coffees, and a consistently mediocre buffet lunch (R$ 38).
And then, there were the lamps (see the 4–3–3 formation above).
I don't know what sort of ass-backwards contract FIFA got themselves into that resulted in this, but every stadium media center, in addition to the press seats in the stadium itself, were furnished with a lamp, consistently goose-necked and always completely, 100% useless. The damn room is already a flourescent nightmare. Mostly, those things just got in the way. In the entirety of my travels during the tournament, I only saw three journalists actually turn them on. I will never understand those people.
7. GIANT BUGS
GIANT.

James Rodríguez Attacked By Horrifying Animal After Penalty Kick
BUGS.

Do I Kill Them? Become Their Friend? Eat Them? I Got Bugs.
8. Rain rain rain rain rain
From the minute the U.S. team charter landed on the tarmac to the morning of gameday against Ghana, the heavens poured upon Natal. All day, every day. Yet the game went on, and the field held up, and the U.S. won. All good.
Then Recife happened. The result: flooding that could be best described as "biblical." My journey to the Arena Pernambuco went a little something like this:
At one point I asked our driver if she had ever seen anything quite like this in Recife before.
"Yes," she responded. "It happens about once or twice a year, but that's when I stay home."
Portions of the U.S.'s friends and family who came along for the trip couldn't make it because of the rain. Several traveled all the way to Brazil and ended up watching the U.S. loss to Germany from a hotel.
9. Tim Krul
Just on the off chance anybody thought we had a World Cup where we'd seen everything, Netherlands manager Louis van Gaal went and made probably the ballsiest substitution in World Cup history.
Tim Krul, the Netherlands' backup goalkeeper, would come in at the very end of extra time, just for penalty kicks.
Spoiler alert: it worked.
10. Gol Airlines
Two of the world's most dangerous airlines also happen to be the two largest airlines in Brazil. One is TAM. The other, appropriately enough, is named Gol, which became the official airline for team flights. Gol also carried countless fans, media members, friends and family members over the course of this crazy month that, at least for the U.S., involved well over 9,000 miles of total travel.
I suppose one positive is that no planes crashed. That's nice. But on the flip side there was the "food." And the 3 a.m. departure times.
11. Head injuries
Everybody saw what happened to Christoph Kramer in the World Cup final. Everyone saw his head slam into the shoulder of the defender. We watched as he blinked slowly, a blank, million-mile stare in his eyes, his jaw agape, muttering a series of short words to the trainers at his side. They prodded his neck, led him to the sideline, where an assistant coach handed him a bottle of water.
Then he ran on to the field, wiped his hand over his face, and kept on playing. Then, 15 minutes later, he fell again. We watched as those same trainers that prodded his neck carried Kramer off on their shoulders. The dazed look remained, his cheeks redder and eyes somehow more vacant than before.
That happened in the final, but some version of the same scene played out on two other occasions in that same game, plus once in the semifinals, and several other games throughout. FIFA has no clear directives on how to deal with this. So we wrote the same thing, over and over, which would be the mark of insanity if any of us expected anything to change.

Contributors
Howler
TAGS
WELL, IT DEPENDS ON WHAT YOU MEAN BY "FREE."
Enter your best email for full access to the site.