Home
Dirty Tackle
DTotD: Atletico's Gimenez goes unpunished for making Neymar bleed
DTotD: Atletico's Gimenez goes unpunished for making Neymar bleed
January 12, 2015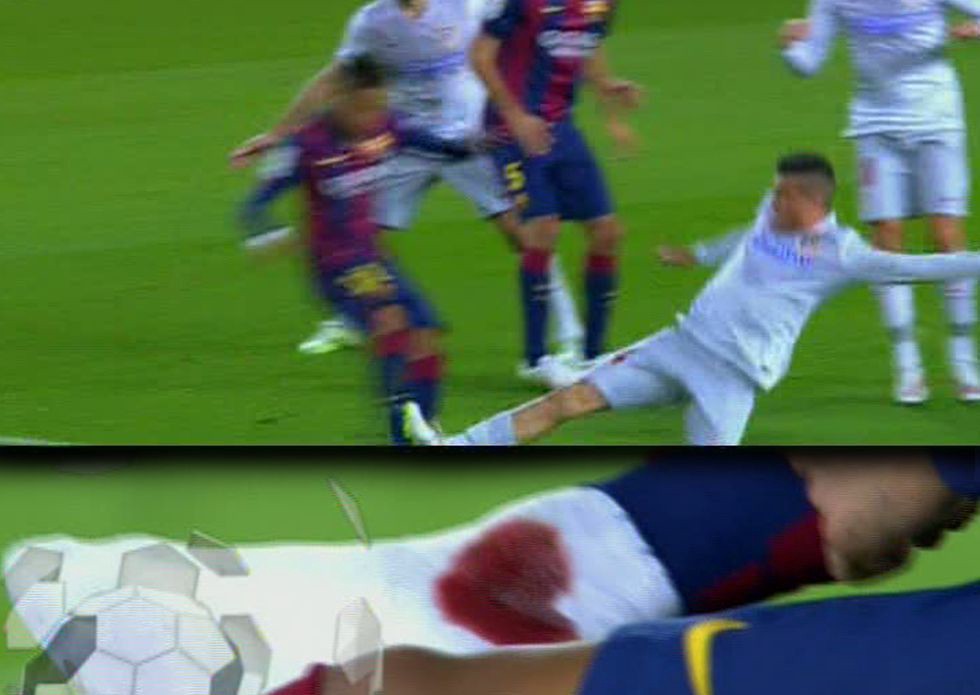 Neymar opened the scoring in Barcelona's 3–1 win over Atletico in the 12th minute and three minutes later, he took a Jose Gimenez boot to the ankle that left him bleeding through his sock.
Gimenez wasn't punished for the incident and Neymar was taken off on a stretcher as he showed off his ruined sock.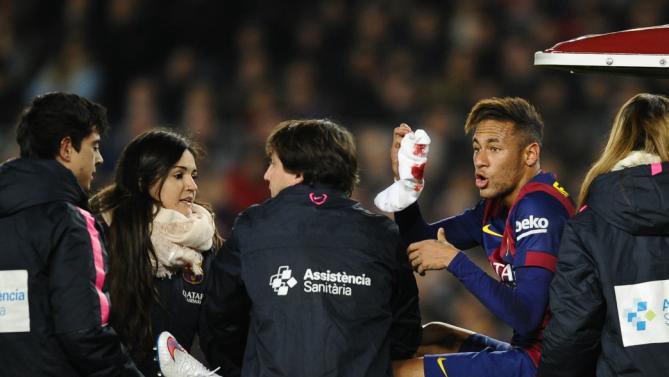 Neymar did return, though, and finished out the match. And the good news is that Luis Suarez will probably use his bloody sock as a chew toy.
This has been the Dirty Tackle of the Day: a chronicling of unfortunate events.
Contributors
Howler
TAGS
WELL, IT DEPENDS ON WHAT YOU MEAN BY "FREE."
Enter your best email for full access to the site.