Home
Dirty Tackle
A breakdown of how Chelsea will use the money from their record shirt sponsorship deal
A breakdown of how Chelsea will use the money from their record shirt sponsorship deal
February 27, 2015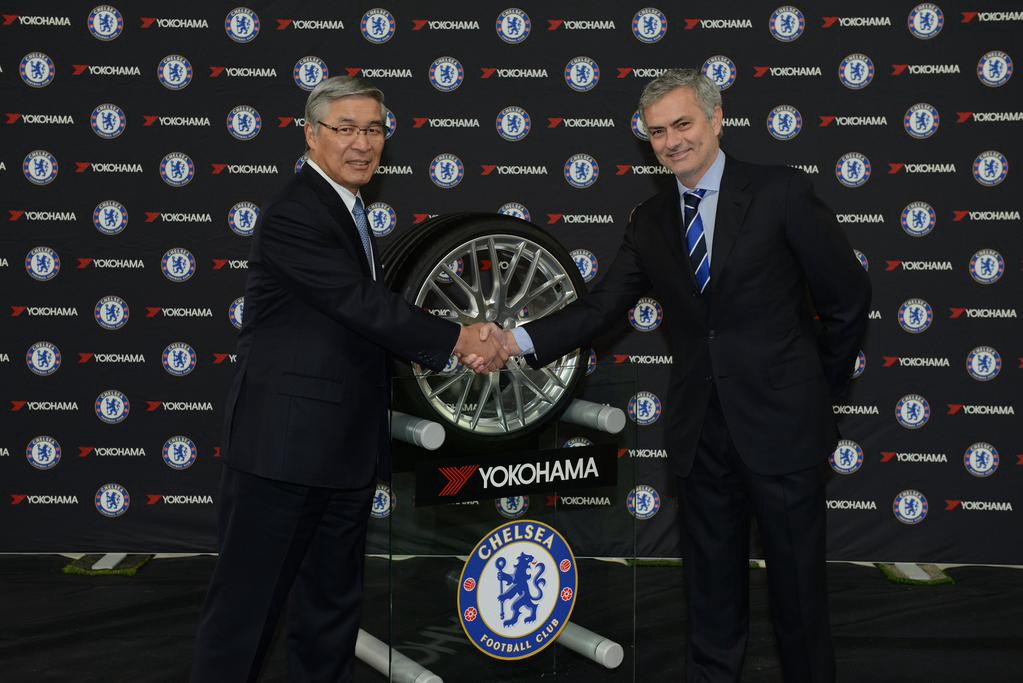 Chelsea have announced a club record shirt sponsorship deal with Yokohama Rubber reportedly worth £200 million over the next five years. Though the deal doesn't begin until next season, the influx of FFP friendly cash has already been earmarked for several key areas.
Here's a breakdown of how the money will be divided up…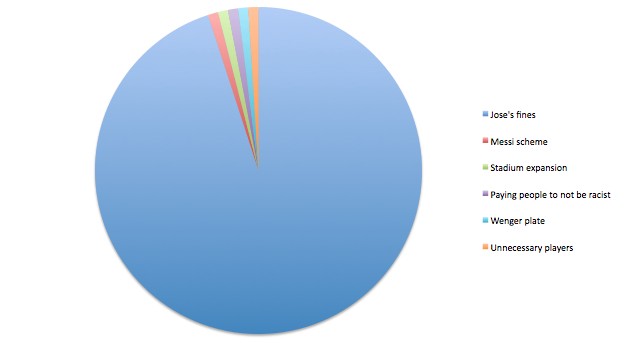 As you can see, the largest chunk (95%) will be spent on Jose Mourinho's FA fines for his assortment of conspiracy theories, referee insults, and refusals to speak to the press. These fines will only increase in both size and frequency over the next five years, as he continues his descent into a black hole of mind games. So they will require a sizable amount of cash on hand at all times.
Next, there's 1% to carry out Lionel Messi's master plan. It turns out the press was right all along and Messi does, in fact, want a move to Chelsea and does, in fact, bear a grudge against Barcelona's leadership. So instead of simply triggering his buyout clause, Chelsea will fund Messi's plot to fire the Camp Nou into the sun as the ultimate demonstration of his power-mad ruthlessness.
Another 1% will go towards the long discussed expansion of Stamford Bridge. No new seats will be added, but, on Jose Mourinho's insistence, a shark tank will be installed under the referee's dressing room, along with a remote controlled retractable floor. One guess as to who gets to control the remote.
Over the last few years, the club's name has been dragged into several racism scandals. And to ensure that doesn't happen again, they will use another 1% to pay every fan and employee not to be racist. Punishment for taking the money and then doing something racist anyway will be a visit to the new referee's dressing room.
Next up, 1% will go towards the purchase of a diamond encrusted "Specialist in Failure" desk sign for Arsene Wenger. And then a second when he throws the first one away.
Finally, the last 1% will be used to acquire a host of new players who will immediately be sent out on loan several times and then be sold for a profit several years later. These profits will be used to pay off the remainder of Mourinho's FA fines. And shark maintenance.
WELL, IT DEPENDS ON WHAT YOU MEAN BY "FREE."
Enter your best email for full access to the site.