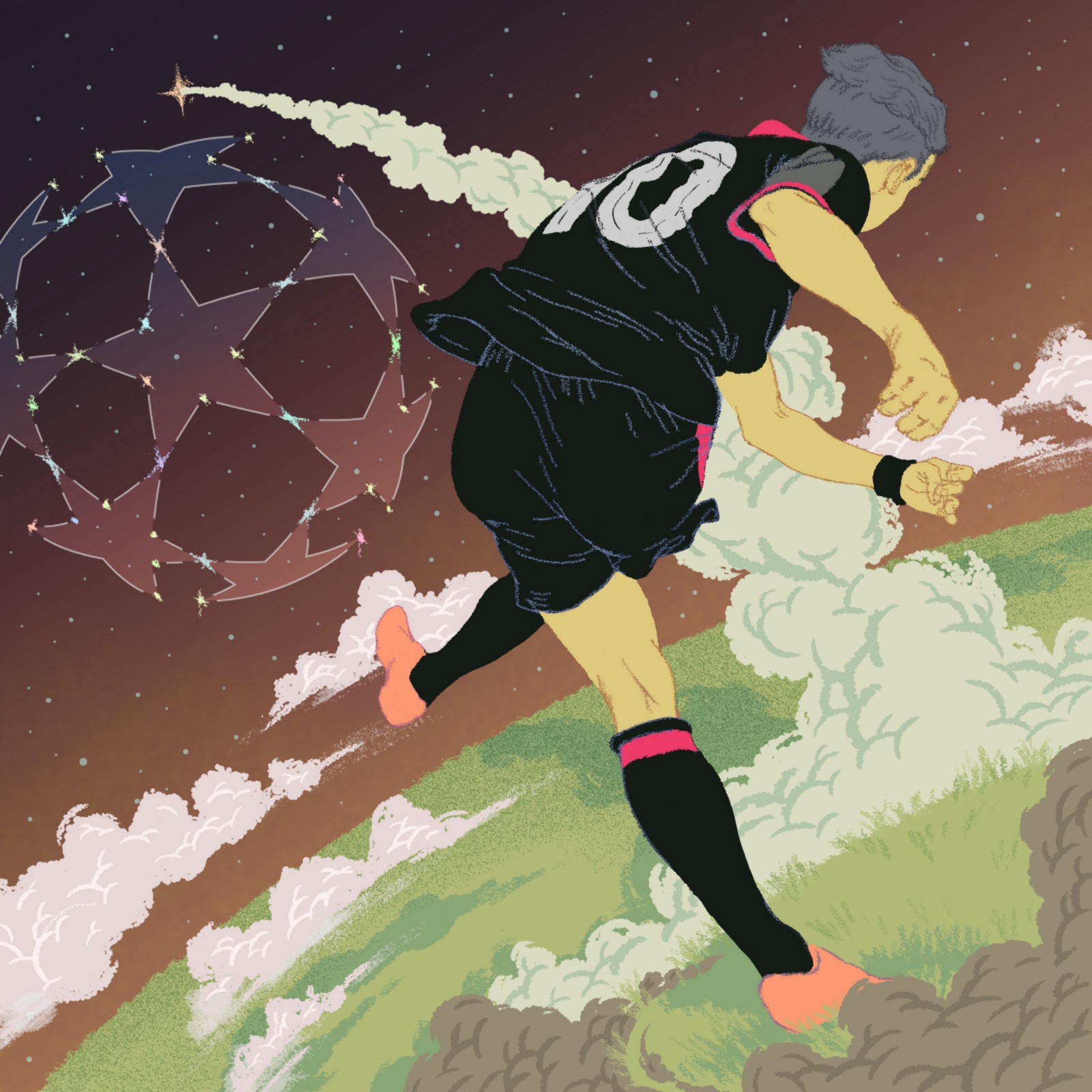 On bad calls, bad draws, and Liverpool's magnificent Little Magician
By Kevin Alexander | Illustration by Eamonn Donnelly
That's What Friend Is For
"Unlucky," said Southampton manager Ronald Koeman in his post game interview. "I call it unlucky." Ronald Koeman was lying. He didn't think he was unlucky, didn't think luck had anything to do with his side's 2–0 loss to Liverpool, which pushed it out of the top four. Referee Kevin Friend had failed to call two Southampton penalties (and, to be fair, one for Liverpool), plus a handball outside of the box by Mignolet, which should've resulted in a red card, and possibly one other handball in the box on a cross. And he possibly messed up some throw-ins, too.
I'm not often drawn to referee criticism — I think it's an overblown part of the game and a cop-out, as pointless as blaming the weather for raining, or Suarez for biting central defenders. Aside from Howard Webb, most referees are humans. Humans are going to blow calls; you just have to hope they'll blow them both ways so that everyone can have a good laugh as the fans chant "1–0, to the referee" and "You don't know what you're doing." But this felt different. Maybe, as Koeman and Mourinho pointed out over the weekend, the FA really needs to think about using video technology to help parse difficult decisions. Or maybe that would slow the beautiful game down and end up being a horrible idea. Either way, I demand some kind of karmic compensation for my injuries, in the form of eleven penalty kicks for Southampton next week against West Brom, all to be taken by Matt Le Tissier.
Boy Meets World (Football Stardom)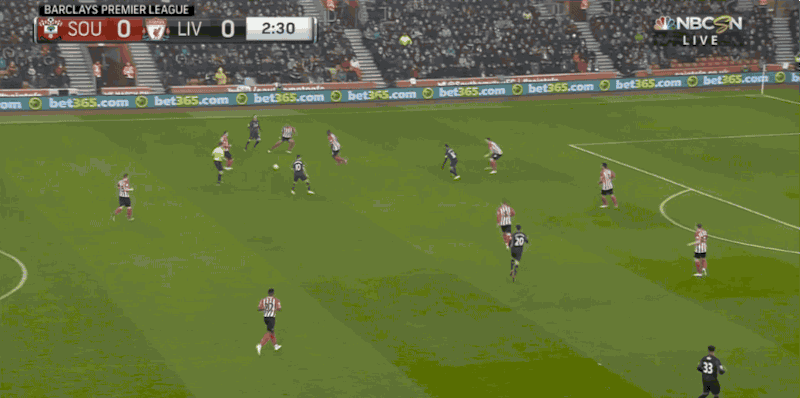 And now that I've undermined Liverpool's victory as best as I can, let me say this: Philippe Coutinho might be my favorite midfielder in the Premier League. Some people criticize his defending, but that's strictly a size bias. More than winning headed balls and tackling, defending in the midfield is about exerting high pressure in smart areas, forcing bad passes and touches, and not diving in stupidly and leaving your defenders in a hole. Coutinho rarely leaves his defenders in a hole.
Each time I watch him, I'm impressed by a different facet of his game. Sometimes he'll make impossibly angled passes, like Pirlo. Sometimes he'll shred a defender in a tight space, like Hazard. And other times, like Sunday, he'll unleash a '90s-era Edgar Davids-esque 30-yard cannon blast. I can't wait for the Brazilian remake of American Sniper because it will starPhilippe Coutinho.
Meanwhile, if Southampton wants to stay in the race for the Champions League, the team damn well needs to figure out how that scoring thing everyone's talking about over at reddit.com/r/soccer works. Graziano Pellè has only scored three goals in his last 20 games. And yet he still leads the team with eight goals. Insert somewhat dramatic sigh.

Hahahahaha Chelsea Hahahaha, Part Two
"It's alarming seeing how much joy you're getting out of watching two teams you don't care about tie." — My wife
It's true. Few things fill me with more delight than watching the recipients of Roman Abramovich's oil and aluminum profits fail to beat bottom-feeding teams like Burnley. The game looked so easy at the start for the Blues. Control of possession, a quick goal, John Terry doing defensive things in an efficient — but generally unlikeable — manner: it was all clicking. And then Ashley Barnes made a horrible tackle on Matic, the ref failed to grasp its severity, and Matic was forced to dole out vigilante justice by awkwardly barreling into Barnes from behind. One red card later, Matic was gone and Burnley's players realized they can almost compete against a Chelsea side playing with one fewer man. Ben Mee scored an equalizer and I excitedly tossed part of an almond croissant into the air and pretended to shoot it. Queue the wife. And scene.
Other Items Of Note:
Manchester City made up ground on Chelsea by stomping League Two foes Dagenham & Redbridge 5–0 in a… [*re-reads notes*]. Wait. They played Newcastle? [*Clears throat*] Well then, this certainly changes things.
Swansea now has their first ever double over Manchester United, beating the Red Devils 2–1. Louis van Gaal does his best Phil Jackson zen impression and points out that they lost because "only the goals are counting."
Harry Kane scored in the 95th minute to salvage a draw for Spurs, because English law now requires that Harry Kane score in every match.
And in case you were wondering what really happened to Dagenham & Redbridge this weekend, the Daggers lost 3–1 to Burton Albion in front of 1,718 people. Don't worry if you missed the game; assistant coach Warren Hackett told the BBC that "there wasn't much football played."

Check back here every week for more EPL breakdowns and discussions of Dagenham & Redbridge's fortunes. Or just follow Kevin on Twitter @KAlexander03. Eamonn Donnelly's there as well @eamonndd.
Contributors
Howler
TAGS
WELL, IT DEPENDS ON WHAT YOU MEAN BY "FREE."
Enter your best email for full access to the site.