An evening in exile with Radamel Falcao
March 11, 2015
https://www.gettyimages.com/
A mere 24 hours after serving as an unused substitute in Manchester United's FA Cup loss to Arsenal (their first loss at home to Arsenal since 2006), Falcao started in a U-21 match against Spurs at Old Trafford. It wasn't the manner in which a club usually has an on-loan player earn his £260,000 a week, but it does show the brand of anarchy currently gripping Man United.
The following is a rundown of what happened in this depressingly star-studded U-21 fixture.
1' — Falcao sighs, realizing that he's about to play against kids so young that they probably think Justin Timberlake has always been a solo artist.
13' — Spurs midfielder Cameron Carter-Vickers jokingly asks Falcao if James Rodriguez still returns his calls these days. Falcao looks to the ground and shakes his head "no."
26' — Falcao thinks of the money.
30' — Victor Valdes, who has played in goal for Man United's U-21 team since signing in January, stares straight ahead and repeats "I used to play for Barcelona" over and over again.
38' — Falcao tries as hard as he can to not do anything remotely worthy of being put in a six-second video and shared on Twitter so as not to draw any more attention to his predicament than is absolutely necessary. This proves disappointingly easy for him.
42' — Falcao wants to forget about the money.
HALFTIME — Falcao sees fellow first-team outcast Juan Mata cleaning the dressing room toilets. Mata says he would give anything to play in a U-21 match, then gets back to work, using his own tears as cleaning liquid.
49' — Falcao is pretty sure he spots a Real Madrid scout in the stands, but it's actually just David Moyes wearing a fake mustache and a chef's hat.
55' — Spurs striker Will Miller tells Falcao that he loved watching him play for Monaco when he was kid.
56' — Falcao thinks of the money. And how he wants to drown Will Miller in it.
71' — Falcao is substituted. As he takes his seat on the bench, he quietly says, "Well, at least I'm not Angel Di Maria." As he laughs at his comforting quip, he hears someone else laughing with him. It takes him a second to realize that it's actually just the hearty bellow of Danny Welbeck, scorer of the goal that knocked his former club out of the FA Cup, wafting up from London.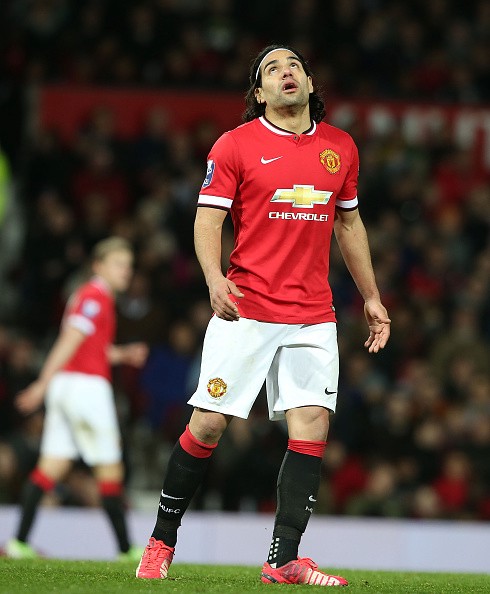 Contributors
Howler
TAGS
WELL, IT DEPENDS ON WHAT YOU MEAN BY "FREE."
Enter your best email for full access to the site.