Home
Dirty Tackle
Cologne's Anthony Ujah celebrates goal by assaulting a live goat
Cologne's Anthony Ujah celebrates goal by assaulting a live goat
March 9, 2015
https://www.youtube.com/embed/DIOrXM0FNK4
Anthony Ujah scored Cologne's fourth goal in a 4–2 win against Eintracht Frankfurt and he decided to celebrate with Cologne's live goat mascot, Hennes. But instead of doing something nice like petting the goat or giving it a high five, Ujah went right for the horns and tried to pull Hennes back onto its hind legs.
This became a problem when Hennes' handler refused to let go of his collar, creating a bizarre goat tug-of-war situation that was uncomfortable for everyone.
Mascot abuse is real. And it must end.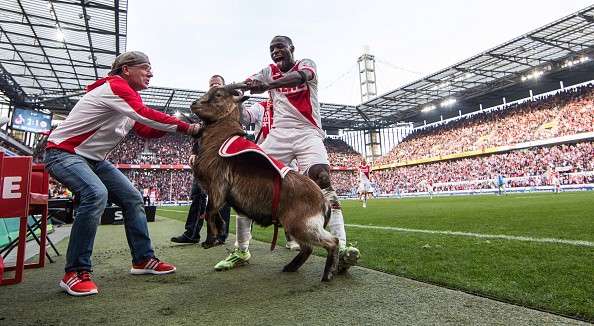 Contributors
Howler
TAGS
WELL, IT DEPENDS ON WHAT YOU MEAN BY "FREE."
Enter your best email for full access to the site.