Arsenal reach FA Cup final on pitiful goalkeeping error
April 18, 2015
https://www.gettyimages.com/
Arsenal required extra time to beat Reading 2–1 in the FA Cup semifinals. Alexis Sanchez scored both of Arsenal's goals, but the second was a gift that will haunt Reading keeper Adam Federici until he jams a pencil into his ear in a desperate attempt to forget the pain.
Having already made several fine stops on the day to force Arsenal into extra time, Federici let a routine save squirt through his legs. To make it even more excruciating, he tried to make the full-reach, last ditch attempt to pull it off the goal line, but he just couldn't do it (3:48 into the video below).
https://www.youtube.com/embed/22H8dpq_QUk
It was all too much to process in that moment, so Federici's body just shut down.
https://twitter.com/Jose8BS/status/589497259533815808https://www.gettyimages.com/
Meanwhile, one Arsenal fan realized that sometimes prayers are answered.
Arsenal will now face the winner of Aston Villa-Liverpool in the final. And Adam Federici will wonder why the universe hates him.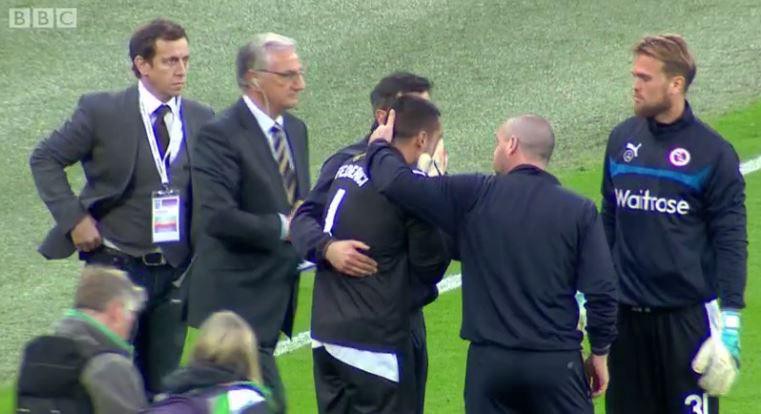 Contributors
Howler
TAGS
WELL, IT DEPENDS ON WHAT YOU MEAN BY "FREE."
Enter your best email for full access to the site.