Home
Dirty Tackle
Didier Drogba gets carried off by his teammates in his final match with the club
Didier Drogba gets carried off by his teammates in his final match with the club
May 24, 2015
https://www.gettyimages.com/
Prior to Chelsea's final match of the season, Didier Drogba announced that it would be his last with the club (as a player, at least).
"I want to play for at least one more season and in order to play more football I feel I need to go to another club," he told Chelsea's official website. "All the fans know my love for Chelsea and I hope to be back here in the future in another role."
Drogba started Chelsea's Premier League finale against Sunderland and, given the occasion, his teammates decided that he should wear the captain's armband for it. Their show of love and respect for the 37-year-old striker continued when Diego Costa came on for Drogba just before the half hour mark and the other Chelsea players carried the slightly embarrassed Ivorian to a standing ovation.
https://www.gettyimages.com/
https://www.gettyimages.com/
https://www.gettyimages.com/
https://www.gettyimages.com/
After winning the Champions League with Chelsea in 2012, Drogba spent three seasons in China and Turkey before returning to London this year. And despite that absence, teammates new and old quickly developed a reverence for his spirit of positivity as he scored seven goals in all competitions as Costa and Loic Remy dealt with injuries throughout the season.
This was a rare honor for a rare combination of footballing talent and humanitarianism.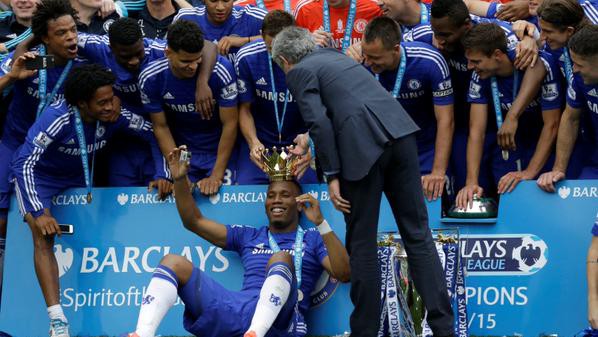 Of course, there have been other strikers the other Chelsea players have wanted to carry off 29 minutes into a match, but for entirely different reasons.
Contributors
Howler
TAGS
WELL, IT DEPENDS ON WHAT YOU MEAN BY "FREE."
Enter your best email for full access to the site.