An offseason postcard from Cristiano Ronaldo
May 31, 2015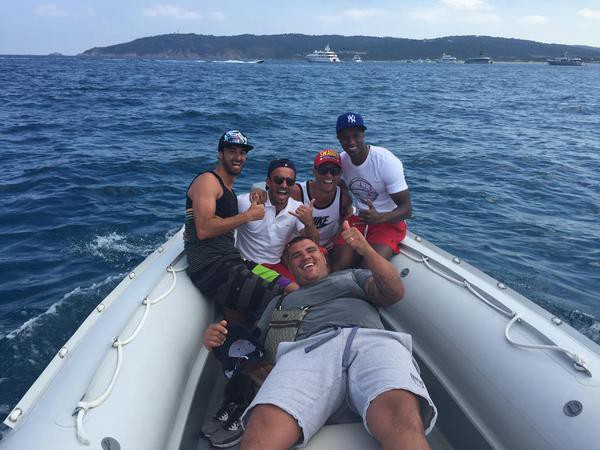 Hello from beautiful St. Tropez!
I just wanted to show you what a wonderful time I am having now that the season is officially over and no football that is still being played actually counts for anything. I'm sure every other footballer wishes they were here right now, too.
This boat I am on doesn't have a television or internet access, so I can only assume that the Copa del Rey final and Champions League final were both canceled and Lionel Messi was arrested for being a witch. Very sad, I know, but I promise you that Real Madrid will return to both cup finals next season! As long as something inconceivable like Rafa Benitez becoming our manager and making Gareth Bale the focus of the team doesn't happen, but that's a silly thought and probably evidence that I've been in the sun too long. Anyway, I look forward to another season of working with the brilliant Carlo Ancelotti, who led us to La Decima just one short year ago!
The water, the people, and the experiences here are all beautiful! This is what life is all about. Not team trophies. It's about spending quality time with friends and laughing and winning individual trophies like the Pichichi award for being La Liga's top scorer. Winning more than three Ballon d'Or awards is just showing off, and, frankly, quite selfish, though.
I hope everyone enjoys the offseason break and makes sure to watch the Women's World Cup, which begins on the 6th of June and is the only thing happening that day.
Top scoringly yours,
Cristiano
Contributors
Howler
TAGS
WELL, IT DEPENDS ON WHAT YOU MEAN BY "FREE."
Enter your best email for full access to the site.