Luis Suarez scores Champions League winner, Andrea Pirlo cries
June 6, 2015
https://www.gettyimages.com/
Because this is real life, the winning goal of the 2015 Champions League final was scored by a serial biter coming off a four month ban from all footballing activities for a team with a long impending transfer ban, leading a universally beloved figure to cry in front of the whole world. In other words, Luis Suarez scored the decisive goal in Barcelona's 3–1 win against Juventus.
After Ivan Rakitic opened the scoring for heavily favored Barcelona in just the fourth minute, Juve's semifinal hero Alvaro Morata equalized in the 55th minute. But Barcelona's other worldly attack proved too much for the Italian champions and Suarez put them up 2–1 in the 68th minute. Neymar then scored with the final kick of the game to seal the 3–1 victory, giving Barca a fifth European Cup.
As the match ended, perhaps thinking it would be his last for Juve, Pirlo's eyes were red with tears as he was consoled by teammate Paul Pogba.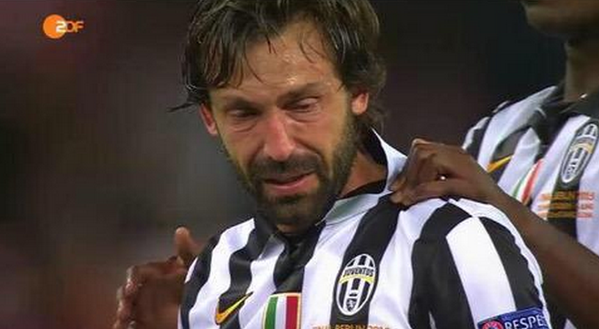 https://www.gettyimages.com/
https://www.gettyimages.com/
He did eventually crack a smile while speaking to Xavi, who finished his last game with Barcelona by lifting his 25th trophy with the club.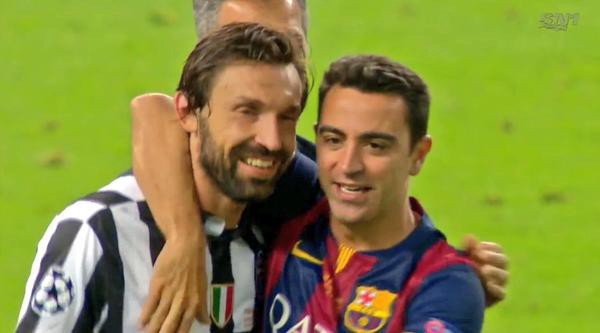 So while Pirlo and teammate Gigi Buffon, who still has never won the Champions League, were denied their storybook ending to the season, Xavi, Lionel Messi, and a number of other Barca players earned theirs despite being written off earlier this season.
Anyway, four months off immediately followed by winning the Copa del Rey, La Liga, and the Champions League for the first time isn't a bad punishment for biting a dude at the World Cup.
Contributors
Howler
TAGS
WELL, IT DEPENDS ON WHAT YOU MEAN BY "FREE."
Enter your best email for full access to the site.