Home
Dirty Tackle
Cristiano Jr appeared to give his father the finger during Golden Shoe ceremony
Cristiano Jr appeared to give his father the finger during Golden Shoe ceremony
October 13, 2015
https://www.youtube.com/embed/eXU51bGNvXk
Cristiano Ronaldo was awarded his fourth Golden Shoe on Tuesday and he had his family sitting in the front row to witness the occasion. At one point during Cristiano's acceptance speech, the camera cut to his son, Cristiano Jr., who appeared to give his father the finger before the man sitting next to him could cover his hand.
Now, you might think that Cristiano Jr. is a little young to know what the middle finger represents, but his body language suggests the intent was there and his father is no stranger to the gesture himself.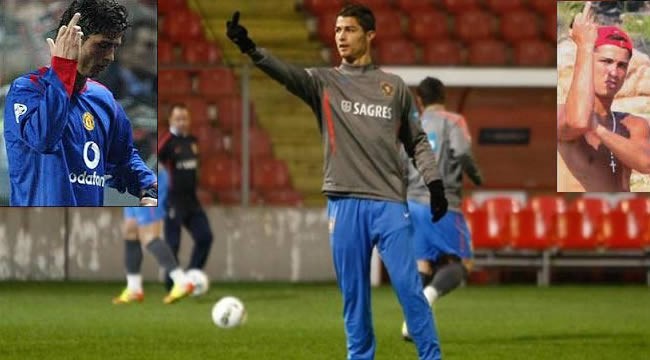 Cristiano Jr. seems to be developing a real knack for trolling his father. Here he is frustrating his father by acting like he doesn't know what his own name is…
Get your first look behind the scenes of @Cristiano! @RonaldoFilm is out on DVD, Blu-ray and Digital HD from Nov 9. https://t.co/BbaXCaks7i
— Ronaldo (@RonaldoFilm) October 12, 2015
Then there was also the time he got all excited about meeting Leo Messi at the Ballon d'Or gala. Clearly Cristiano Jr. is on Messi's payroll (which is why Messi doesn't file his taxes).
Video via 101GG
Contributors
Howler
TAGS
WELL, IT DEPENDS ON WHAT YOU MEAN BY "FREE."
Enter your best email for full access to the site.