Home
Dirty Tackle
Adriano joined a Miami fourth division club in hopes of future MLS move
Adriano joined a Miami fourth division club in hopes of future MLS move
January 30, 2016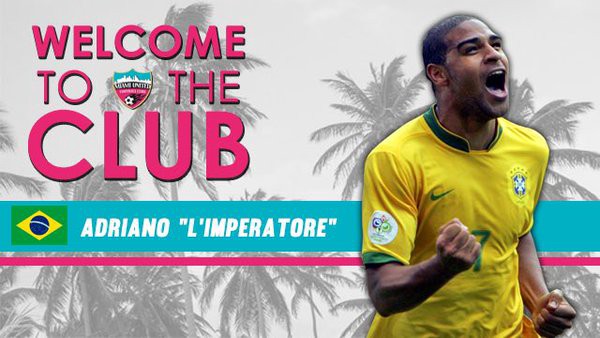 While the likes of Ashley Cole and even Jelle Van Damme are being handed contracts by the LA Galaxy despite advancing age and questionable desire, former Brazil international Adriano has just signed a contract with Miami United, a club in the little known National Premier Soccer League* — the U.S.'s fourth division.
It's been two years since Adriano's once brilliant career — derailed by reports of alcoholism, depression, and violence paired with drastic weight fluctuations and wavering commitment — reached what appeared to be a disappointing end with a brief stint at Brazilian club Atletico Paranaense.
But Miami United president Roberto Sacca says that the 33-year-old is making this unexpected move to demonstrate his renewed commitment in the hopes of landing an MLS contract in the near future.
From the Telegraph:
Sacca told the Telegraph in an interview: "We have been in negotiations for two to three months with his agent and he needed to go far from Brazil. His mother and family want him far from Brazil and all the distractions there and he thought Miami United would be a good fit for him when we made the offer.
"It is far from distraction and pressure — here there is no pressure. He has already lost a lot of weight — around 18 lbs. — so he's ready to play. We're really excited to see him play.
"He is already training and we still have time as our first game is on April 24 against Strikers. I hope he will be, by then, 100 per cent.
"The NPSL is a high level. It's a plus for the league to have such a player like Adriano. But for sure he chose us as a first step to go to MLS, it's a place he deserves to be.
"We're really happy to have him — and we're going to take care of him very well and hopefully we will see him maybe next year in MLS."
The 2004 Copa America golden ball winner recently showed off his improved physical condition on Instagram (here's the "before" picture) and still has time to work in a successful stint in MLS to end his career once and for all on a positive note.
https://www.instagram.com/p/-rWq5qojFw/
With Adriano soon playing for Miami's fourth division club, Paolo Maldini launching a Miami second division club coached by Alessandro Nesta this year, and David Beckham still trying to find a home for his Miami MLS club, the once desolate South Florida soccer scene is now suddenly, interestingly, and wonderfully weird.
*While we're here, let's take a moment to belatedly mourn the short lives of two former NPSL champions that had the best names in the game. RIP Pennsylvania Stoners and Utah Salt Ratz.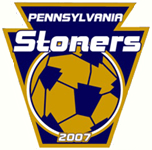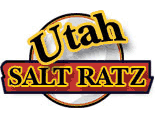 Contributors
Howler
TAGS
WELL, IT DEPENDS ON WHAT YOU MEAN BY "FREE."
Enter your best email for full access to the site.