Home
Dirty Tackle
James Rodriguez's excuses for leading cops on a high speed chase are fantastic
James Rodriguez's excuses for leading cops on a high speed chase are fantastic
January 2, 2016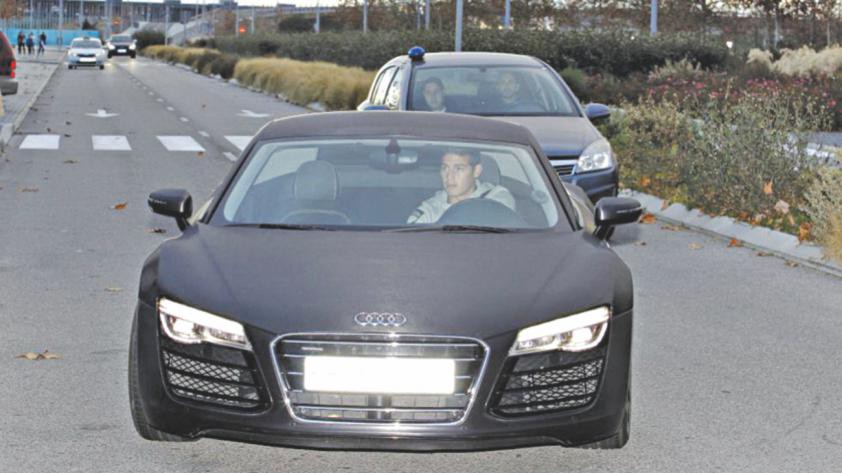 James Rodriguez was followed into Real Madrid's training complex by an unmarked police car on New Year's Day after a chase that topped out at 124 mph (more than double the speed limit) that gave him time to think up no less than four excuses for not stopping.
Driving his (club issued) Audi R8*, James had the police on his tail for 15 minutes before ducking into Valdebebas, where Real Madrid's security guards stopped his pursuers at the gate. James was issued a citation, but not arrested. He will still face trial, however, and could be banned from driving for six months to a year.
https://www.youtube.com/embed/MNOtcGE3qDs
Marca mapped out the chase on their front page and provided the first of James' excuses for not stopping (via Football Espana):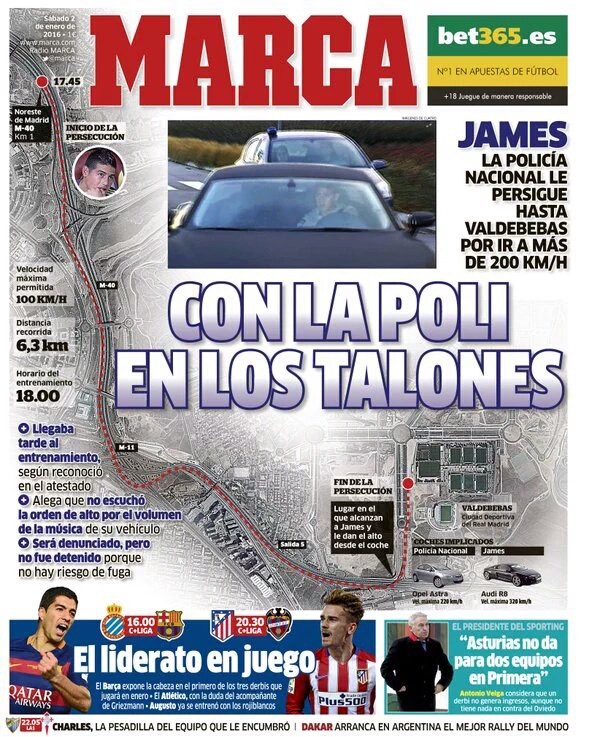 Marca claims that the Colombia international has apparently now claimed that he was going so quickly because he was late for training, did not see the police car, and didn't hear the sirens since he had his music on at full blast.
That right there is a hat trick of weak excuses. Perhaps realizing that these reasons weren't going to do much to limit the trouble he was in, he added something a bit more dramatic to ensure his continued freedom. From The Mirror:
He later claimed that he feared the pursuing car was trying to kidnap him, something more common in his native Colombia, before apologising to police.
So if you ever find yourself in a situation where you're a Real Madrid star being chased by police for driving too fast, give these excuses a try and the police you didn't see or hear but still somehow thought were kidnappers won't arrest you.
*There's a very real possibility that this whole thing was just a viral marketing campaign for Audi, one of Real Madrid's global sponsors.
Contributors
Howler
TAGS
WELL, IT DEPENDS ON WHAT YOU MEAN BY "FREE."
Enter your best email for full access to the site.