If it continued… (Spurs v Arsenal)
March 5, 2016
https://www.gettyimages.com/
It was mutually assured disappointment in the north London derby as both Arsenal and Spurs proved yet again that they can't win when it matters most. Despite being outplayed for much of the first half, Arsenal took a 1–0 only to have everything crumble around them in a span of seven minutes as Francis Coquelin was sent off before Spurs scored twice.
With a move into first place seeming inevitable, Spurs then conceded an equalizer to 10-man Arsenal in the 76th minute. To the delight of Leicester, the match ended 2–2, which means we really must ask "What if it continued?"
97' — Eager to get all of the goals out of his system before Euro 2016, Harry Kane scores again, restoring Tottenham's lead.
101' — Leading Arsenal this late in a match this late in the season causes Spurs players break out into hives.
106' — Dele Alli happily waves at no one in particular.
https://vine.co/v/iMdHUDippZw/embed/simple
114' — Mathieu Flamini scores a shock equalizer, then celebrates by taking his shirt off, putting it back on, then taking it off again, earning two yellow cards and getting himself sent off, reducing Arsenal to nine men.
119' — The hipster who made an artistic choice to attend the match covered in fake blood to signify the ferocity of the derby begins to regret his decision as it dries to his skin and becomes increasingly difficult to resist itching, which would ruin the whole aesthetic.
Arsenal & Tottenham fans were involved in violent clashes before the #NLD todayhttps://t.co/gpntWcQCXv pic.twitter.com/yGxPEnywP3

— Telegraph Football (@TeleFootball) March 5, 2016
123' — An annoyed Mauricio Pochettino answers his phone and asks Man United CEO Ed Woodward to stop calling him during matches. Arsene Wenger does the same with Jose Mourinho.
126' — The two teams break every rule of physics to score own goals at the exact same time.
128' — In a desperate bid to avoid conceding the losing goal, both sides agree to tear the goal posts out of the ground and play on without them. Mesut Ozil does not help with the effort because he hasn't done anything all day, so why start now?
133' — Despite the absence of goals, the score changes to Spurs 4–5 Arsenal. Olivier Giroud claims credit for this since, as he puts it, "I really need this one, guys."
134' — Once Arsenal fans have been given an opportunity to experience an ill-advised mixture of joy and hope, then publicly gloat about the score, it changes to 5–5 and they collectively experience an immediate and familiar crash back down to reality.
138' — Realizing that there are supernatural forces at work here, everyone in the stadium is connected by a shared panic and sudden understanding that Leicester City could realistically beat both sides of north London to the Premier League title and that the water falling from the sky is actually tears from their future selves.
139' — Dele Alli happily waves at no one in particular.
https://vine.co/v/iMdHUDippZw/embed/simple
140' — With a renewed sense of urgency and determination, everyone comes together to rebuild the goals and play on so there can be a proud winner and an honorable loser in a bid to continue the battle for the league title at least one more day. But, mere seconds after the match resumes, it is abandoned when BT Sport do the broadcasting equivalent of Spursing/Arsenaling it up and succumb to technical difficulties. And since Premier League football is played exclusively for the benefit of television broadcasters, there is no point in continuing.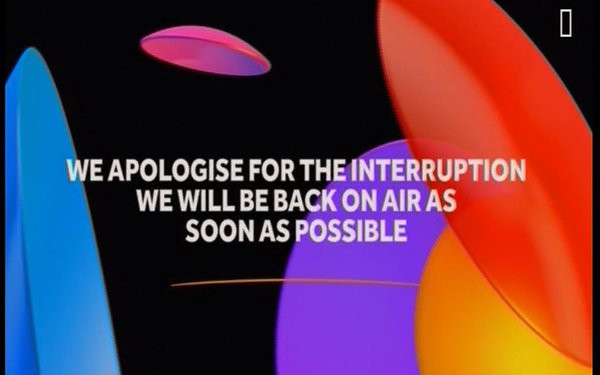 WELL, IT DEPENDS ON WHAT YOU MEAN BY "FREE."
Enter your best email for full access to the site.