Home
Dirty Tackle
RB Leipzig manager injures himself while trying to dodge celebratory beer shower
RB Leipzig manager injures himself while trying to dodge celebratory beer shower
May 8, 2016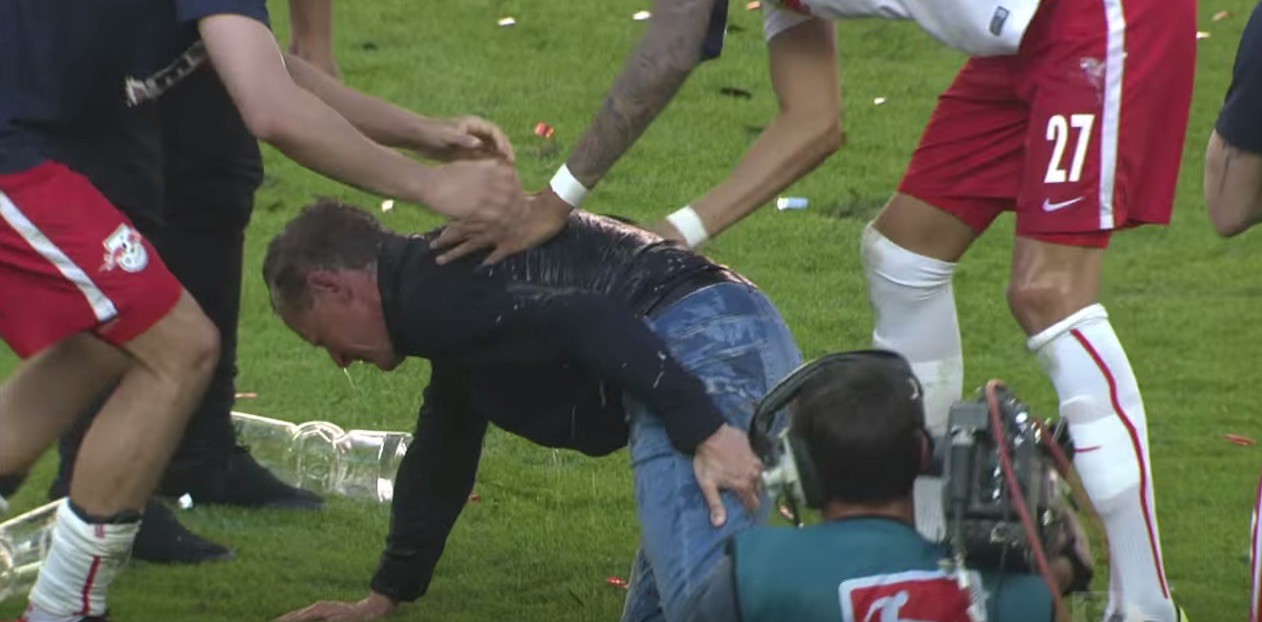 RB Leipzig, a club founded in 2009 by a famous battery acid flavored beverage firm, won promotion to the Bundesliga by beating Karlsruhe 2–0 on Saturday. This prompted the traditional beer splash party on the pitch (and, yes, they did use beer and not the energy drink they were named after), but when the players targeted their manager, Ralf Rangnick, the 57-year-old went to ground with an injury.
So while he winced in pain and held the back of his thigh (hamstring?), his players doused him in beer. Rangnick was able to walk off on his own power, but promotion to the top flight clearly didn't feel as good as he thought it would.
Contributors
Howler
TAGS
WELL, IT DEPENDS ON WHAT YOU MEAN BY "FREE."
Enter your best email for full access to the site.